British supergroup Flawes this week delight fans with the surprise unveiling of 3 previously unheard tracks – Number One, I'm Letting Go and Turn Back Around.
Recorded during studio sessions for the bands debut album Highlights, the songs' release marks the closing of an exciting chapter for Flawes, who have been releasing music from the record over the course of the last 18 months.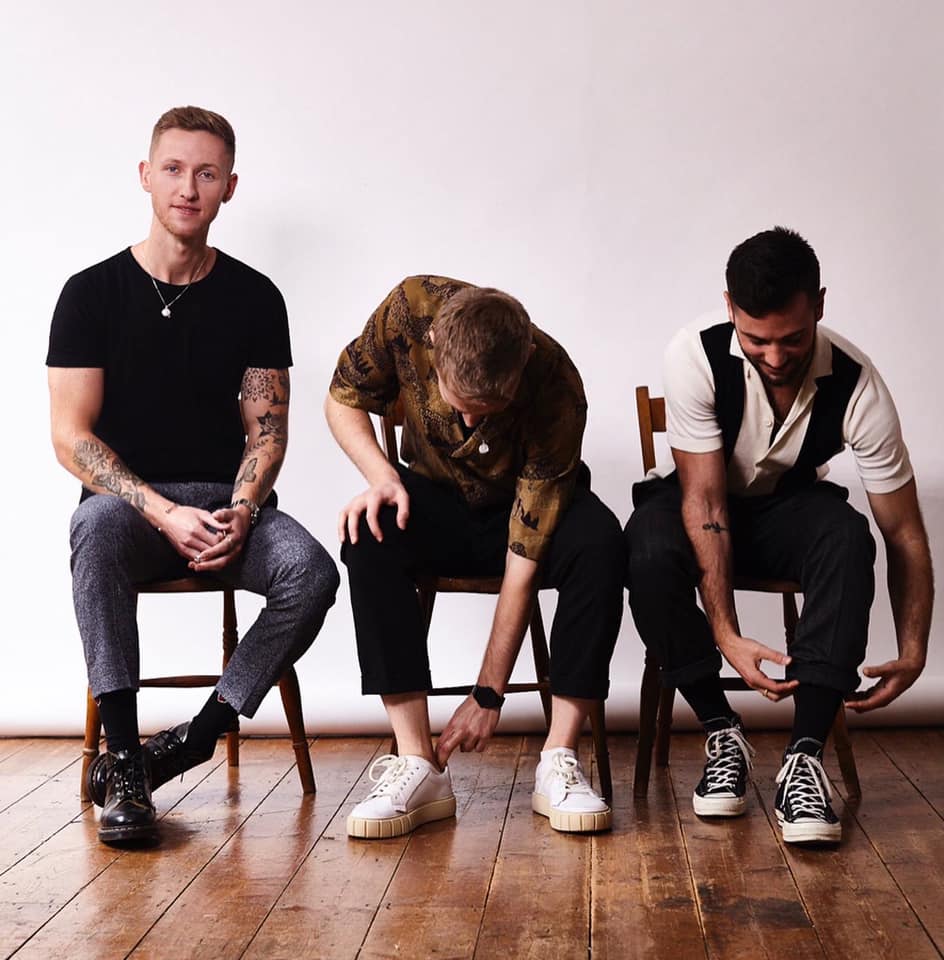 "Get me out of this Ghost Town…"
There is no denying that the events of 2020 have taken us all by surprise, with the fast pace of 'normal' everyday life grinding to a halt as a result of the COVID-19 crisis. And whilst many have used this period of unexpected downtime as a way to relax and reflect on our lives, the three members of Flawes have decided to approach things a little differently…
Rather than rest on their laurels JC, Freddie and Huss have used their time in lockdown wisely – exploring the technology at their fingertips to expand their musical horizons, and connect with fans around the world in a whole new way, with the launch of their immensely popular Isolation Series on YouTube.
From there the trio have gone on to perform livestream sessions for the likes of Red Bull Records' inaugural Virtual Festival, Dork Magazine's Homeschool Festival, Levi's 501 Sessions and COVAID Africa Live.
We caught up with the lads to talk new music, life in lockdown and what's coming next for Flawes…
You're gearing up for the release of 3 brand new tracks, all of which were recorded during the sessions for Highlights, how does it feel to be putting music out again?
JC: Definitely excited. These three songs mark the end of the 'Highlights' era for Flawes, which I guess started when we first formed the band back in 2015. You could say I'm feeling a little nostalgic about everything too. We recently revisited all the places across London that were pivotal in our journey so far – where we met for the first time, played our first first gig, our first headline gig, our first studio session – and it felt right to include them all in the imagery for the release.
You must have worked on 100's of songs whilst working on the record – what is it about these songs in particular that stood out from all of the rest and made you want to release them?
JC: For me 'Number One' was my obvious choice. It's ultimately a break up song, a look back at a failed relationship and reminiscing about 'what could have been…' It takes a different structural approach to normal which I love, it's almost like 2 songs glued together. It's going to be a fun one to play live.
Freddie: 'I'm Letting Go' was one of the first songs submitted for Highlights, and for me, it marks the turning point for our sound. Before we wrote this one, the majority of our music was much more relaxed and down tempo. In hindsight it still feels like quite a slow song, but I remember how different it felt at the time!
Huss: Listening to 'Turn Back Around' takes me right back to the first studio we started writing and producing music in… a basement in Notting Hill. That time is filled with lots of late nights and good memories. It's a nice reminder of how far we've come since then. I also picked this song because my mum loves it.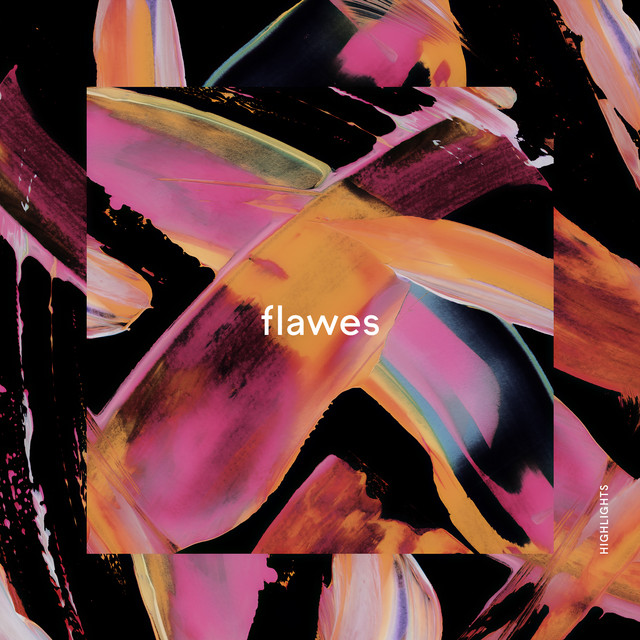 It's been seven months now since you released Highlights – how do you look back on that time now?
Freddie: I think any band's debut album will always be incredibly special to them. 'Highlights' represents the journey we've been on as a band, both in terms of finding our sound and growing as musicians and writers. Having it released has been a really rewarding process, especially when we see that it's connecting with our fans. It's a shame that promoting it has had to be postponed to some extent, but we can't wait to get out there and tour it again.
You must be so happy with the reaction and response to the album?
Freddie: It's been amazing! Knowing that a piece of music you've written has made a positive difference to someone's life will never get old. We're really lucky to have such a supportive fan base.
I think we can all agree, that 2020 has been quite an unpredictable year so far hasn't it? How have you guys found lockdown / quarantine / self-isolating?
Freddie: I think we're all pretty optimistic guys, and that's definitely helped us through this unsettling time. We've had to deal with some pretty big opportunities being moved, but we're confident we'll get the chance to do them once things settle down! Filming songs for social media has been really fun and it's awesome to see how the music industry has adapted to the situation. It looks like streamed gigs will be the 'new norm' for a little while.
What has been your favourite moment or something you've done whilst 'staying at home'?
Huss: Well, other than making my lawn look amazing… it's been great to spend some time properly writing and recording new music from home. We've definitely all learnt a lot. Luckily I have some very understanding neighbours who have been amazing with all the drum noise over the last few months!

As you say, you've managed to be super creative with your time over the past few months, would you say in a roundabout way, it's been almost a positive experience to have this downtime to experiment and try out new ideas musically?
JC: Yeah I guess so. We are fortunate to each have our own studio set up at home so we were as prepared as we could going into lockdown. If we didn't have that place to be able to write and record I don't know what we'd have done.
You Isolation Sessions Series has been really well received by fans online, who's idea was it set this up?
Huss: I think it was JC's idea! They were really fun to put together and hopefully gave our fans some entertainment over lockdown (laughs). I took on the task of editing them which was a bit of a headache at first, but we soon got the hang of it.
Individually, which song did you enjoy working on / performing most?
JC: For me I loved covering Holly Humberstone's 'Falling Asleep At The Wheel'. The song had only been out for like a week, and as soon as I heard it I fell in love with her voice and the song.
Huss: It has to be 'Feelings' by Lauv! We're all big fans of his and that song has such a great groove to it.
Freddie: My favourite was the cover of One Republic's 'Didn't I'. It was one of the earlier song choices, and I feel like it really showed off JC's voice.
Did you hear back from any of the acts who's songs you covered?
JC: Yeah a few shared them which was amazing. I also got a text from Finneas after he heard our cover of 'Let's Fall In Love For The Night' too which was cool. We worked with Finneas back in 2017 before he became a grammy winning global superstar and we wrote our song 'Blank Dice' together. His text was short and sweet and simply said 'Your voice is so great, man'.
Social media for all it's faults, has been a great way for bands to keep active and in contact with their fans during the coronavirus pandemic – have you found it to be quite a positive experience, creating more of a presence online?
Huss: I guess so, it's been quite easy to keep active because our social media is basically just us three being ourselves, those 'Question Time with Flawes' videos are literally how 90% of our conversations went over lockdown (laughs). So it's nice to let people in a little and for them to see our personalities a more.
So, once we can get back to 'normal' – what are the plans for Flawes moving forward?
Huss: The plan is to release some more new music (very soon) and to play as many shows as we possibly can… as soon as we know more about the new rules/restrictions we can plan a little more. But that's all we want to do – play gigs and make people smile… even if we can't see you smile because it's under a mask (laughs) I don't think that plan will ever change.
---
Let us know your thoughts on Flawes & their new tracks over on Twitter @CelebMix now!