KSI drops his first new music of 2023 today (January 27th), in the form of his brand-new single, 'Voices' – an introspective, pop/rock, soul inspired anthem featuring American recording artist Oliver Tree.
Co-written by the rapper, Conor Blake Manning, Sara Boe, Mustafa Omer, and James Murray, with production by Mojam and Digital Farm Animals, the track serves as the follow up to previous single releases 'Not Over Yet' (with Tom Grennan) and 'Summer Is Over', and is set to feature in the YouTube sensations highly anticipated documentary, KSI: In Real Life – which launches this week exclusively on Prime Video worldwide.
---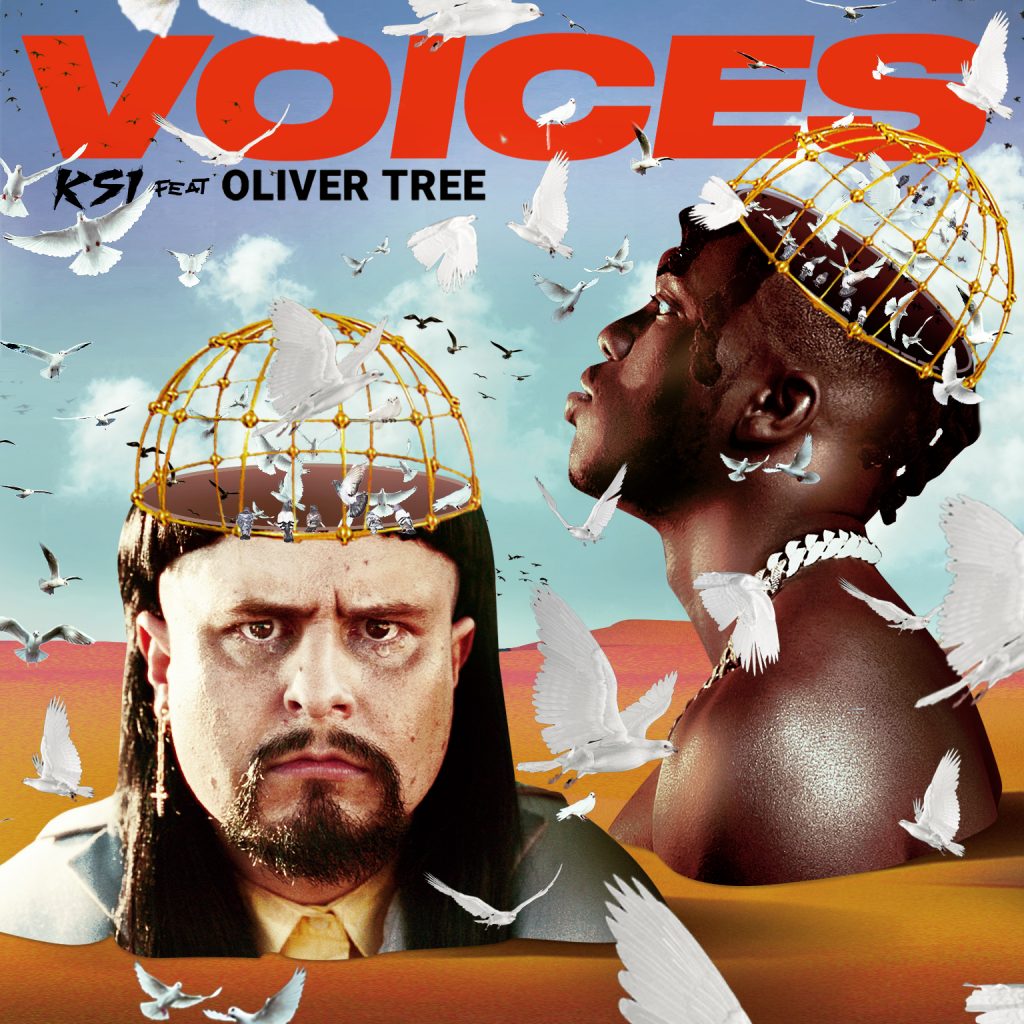 ---
Recorded at the iconic Abbey Road Studios in London, KSI says of the song: "'Voices' is a song I worked on during my weird phase mentally. This is a big song for me because it marked a big chapter in my life. After my breakup, I thought I was fine, but I had these voices in my head telling me I wasn't as happy as I thought I was." 
With Oliver Tree adding: "The song is about the pain we experience in the aftermath of a breakup. Lying to ourselves as we try to replace the void with a fling or waking up in your cold empty bed alone. That person can haunt our head for months, even years after. Wondering if we will ever escape the memories of the person, we once loved who's now a stranger."
Set to premiere today at 4pm GMT, the tracks accompanying music video (directed by Oliver) takes place in a busy restaurant, and sees KSI "on a date with his girlfriend whose attempt at sharing a piece of spaghetti goes horribly wrong, causing an argument ending in a breakup". Later that night, whilst the 'Holiday' rapper lays in bed alone, Tree matches with the same girl online, and the pair go on the exact same date which ends in a similar way leaving both artists "visibly upset and heartbroken".
With a guest appearance by YouTube creative Chunkz, the rest of the clip sees the duo return to the same restaurant where more drama ensues… 
KSI (Featuring Oliver Tree) x Voices (Official Music Video)
---
Executive produced by Louis Theroux and Mindhouse Productions, KSI: In Real Life takes a deep dive into the origin story of Olajide Olatunji aka KSI, from his beginnings in Watford to his early adoption of YouTube, and how he has defied to odds and scored a series of unexpected victories in the worlds of business, music, and boxing. 
With unique and unfiltered access to Olatunji's everyday life, the film confronts questions about family, fame, the internet, and overcoming trauma. Described as being a "revealing portrait of the rise and rise of the ultimate influencer", the warts-and-all film takes a look at a young man working out who he is, while the whole world watches.
Watch the official trailer for KSI: In Real Life below:
'Voices' is available to download / stream now.
---
Let us know your thoughts on KSI over on Twitter @CelebMix now!