Louis Tomlinson is a man of many passions and even more talents; from singing alongside Harry, Liam, and Niall in One Direction, to songwriting for his own band and other musicians, to playing footie – and quite well we might add.  There is a very short list of things he can't do well (like so short we aren't sure it quite exists).  Part of his passions also extend to things he enjoys being part of that reflect some of those talents, and one of those things is his passion for the Doncaster Rovers.
Louis has had a heart for the rovers since he was young and first began attending games.  Louis even worked at the Rovers Stadium as a waiter in their hospitality suites.  When Louis was asked to play a charity match at Keepmoat, he impressed the club enough to be offered a spot on the Doncaster Rovers roster as a development player on non-contract terms.  What a dream come true for someone who has loved the Rovers for so long!
"It's unbelievable really. I have been a massive football fan for a long time and growing up in Doncaster, I've been to plenty of games at the Keepmoat. To be part of the club is incredible."
So not only can Louis list being part of the Rovers Club as a list of wonderful thing's he's achieved in terms of football; he can list that he – without our knowledge – designed the 2016-2017 FBT away shirt and with a fan vote.  The club invited anyone to submit a design that would be voted on by the public when 5 designs were narrowed down from their entries.  By a vote of 33.7%, the shirt that Louis designed was picked, and it was just announced to the public.
"I designed the kit with my granddad when I was home a few weeks ago. We used to go to Belle Vue together so it has always been a family affair with us and to now have a hand in next seasons away shirt is brilliant. I can't wait to see my team wearing it".
While that's incredible in itself, what's even more incredible is that every person who preorders their jersey before June 10th has a chance of being 1 in 20 that receive a signed shirt by Louis himself.  So it's safe to say that we'll be preordering more than we care to admit!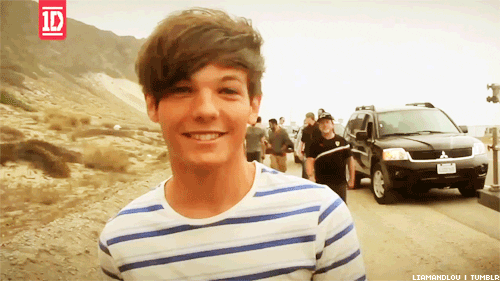 If you want to see the design, preorder your shirt, and support Louis and the Rovers – please visit their preorder website and join the ranks in sporting a really sleek looking shirt designed by Louis.  You won't be disappointed.
Tweet us at @CelebMix or @CelebMix1D and let us know what you think about the design and how many shirts you'll be preordering for a chance to sport his signature!