Last year while the entire nation was falling in love with Louis Tomlinson as he mentored the boy's category on the X-Factor, a little boy called Harrysson got to meet him with the help of the Make A Wish Foundation. Louis recently made contact again after hearing Harrysson had been unwell and sent him some gifts and a letter.
Harrysson's Mum Karly shared news of the kind and heartfelt gesture on her Twitter.
Just had an amazing call from @MakeAWishUK louis has reached out to Harrysson and sent him lots of bits my heart is literally going to burst @Louis_Tomlinson @LouisTeamFrance @LouisPromoSquad thank you for always being there for my precious boy!

— karly rogers (@karlyrogers13) August 16, 2019
Where she also thanked two of Louis's update accounts, run by fans @LouisTeamFrance and @LouisPromoSquad who have kept in contact with Karly and regularly post updates about Harrysson for the rest of Louis's fans to see.
Karly posted a video of a very happy and excited Harrysson receiving his gifts.
It arrived I have one very happy little boy @Louis_Tomlinson I can't thank you enough @LouisTeamFrance @LouisPromoSquad and all the people that support Harrysson his little face was a picture. pic.twitter.com/CGfecCchDe

— karly rogers (@karlyrogers13) August 22, 2019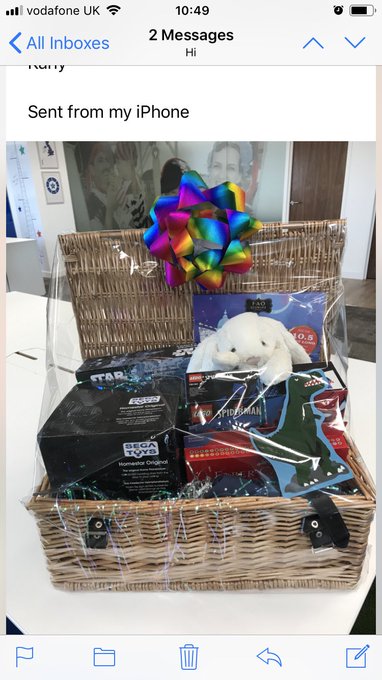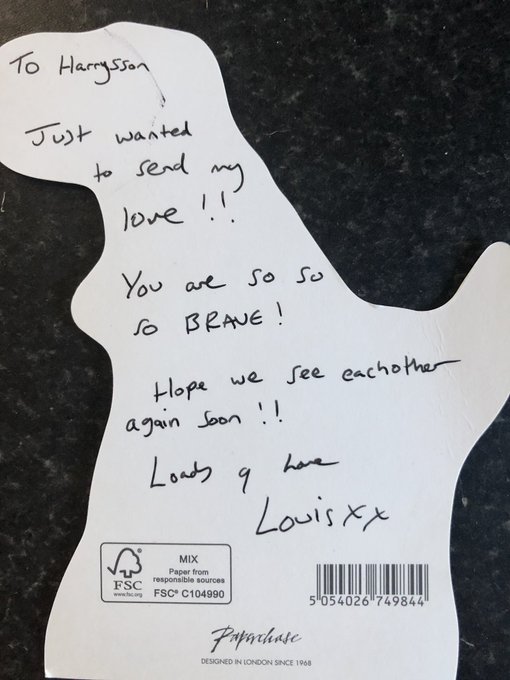 The Make a Wish Foundation is a charity that helps grant the wishes of children who have terminal or life-limiting illnesses.
Harrysson who is five years old. He is has been ill on and off since birth. He has restricted mobility and he deals with a very complex condition that affects his bladder and kidneys. Harrysson has endured 20 operations, 3 in the past year alone but the cause of his medical condition is still unknown.
In November last year, Make A Wish contacted Louis, who has supported the charity a lot over the years, as well as being one of most charitable singers we know and supporting many other causes over the years ( far too many to list here as much as we'd love to).
Louis then made Harrysson's wish come true and met him at X-Factor. They even shared a bowl of fish fingers and had a little picnic together.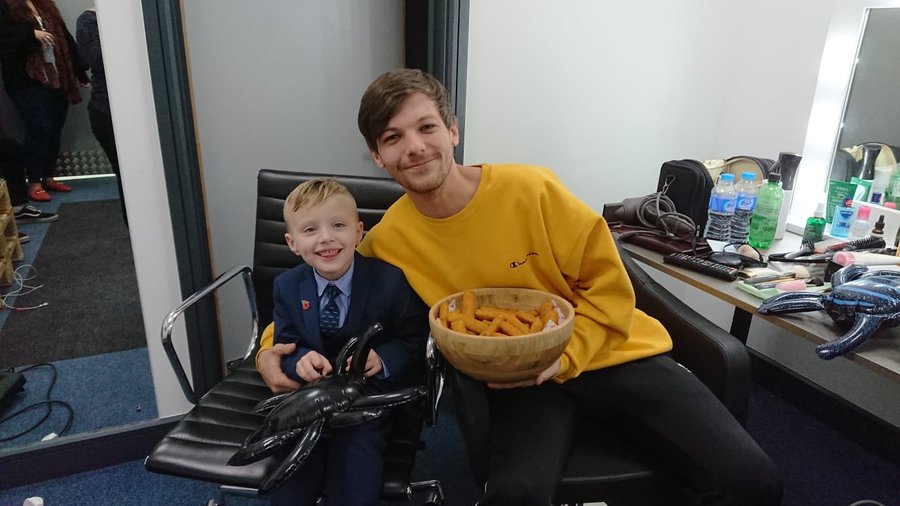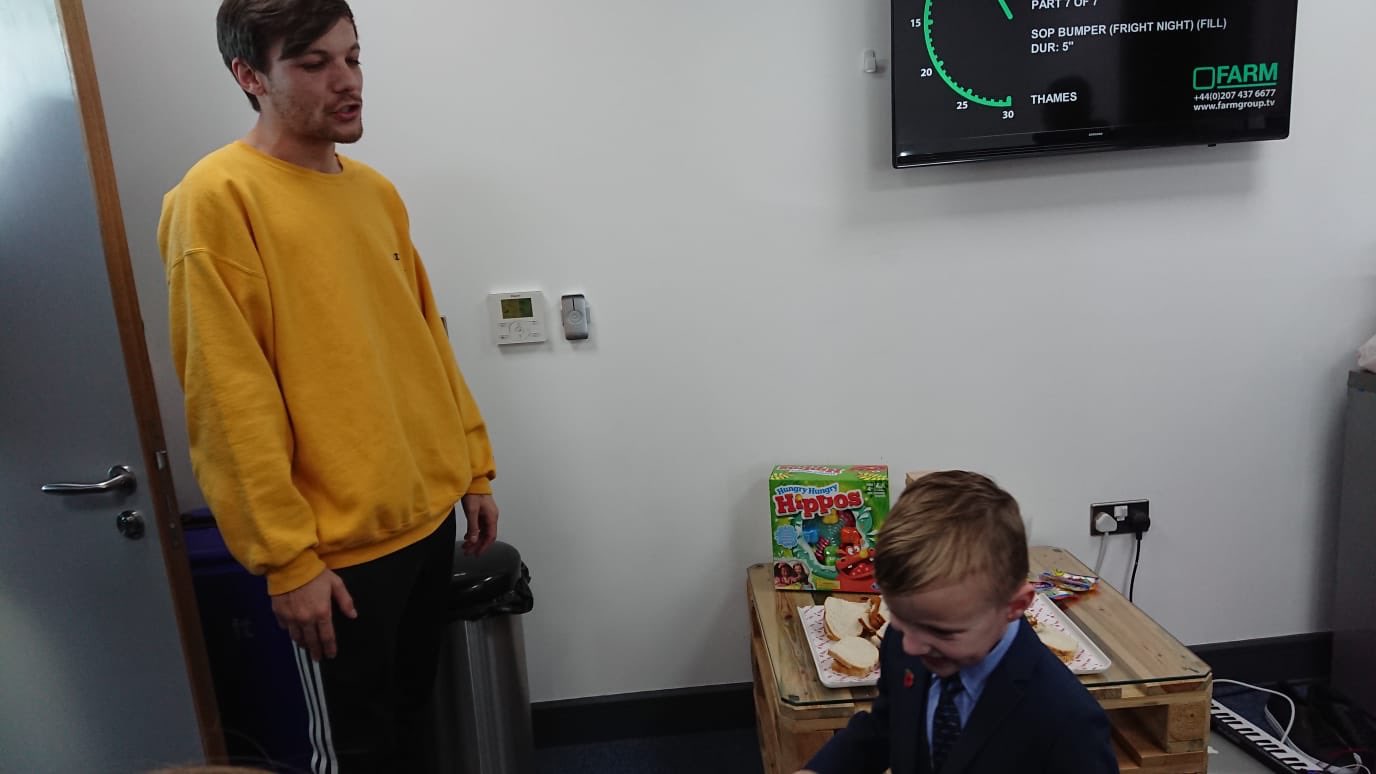 Karly has also nominated Harrysson for a Pride of Britain award for his bravery and is asking others to do the same. You can nominate Harrysson here.
Pride of Britain have like my post for Harrysson please please get Harryssons story seen guys https://t.co/LABauDil9G he deserves this so so much! @PrideOfBritain @Louis_Tomlinson @mdsofficial @LouisTeamFrance @LouisPromoSquad pic.twitter.com/tkoqkPuuRw

— karly rogers (@karlyrogers13) August 20, 2019
You can find out more about the Make A Wish Foundation here.