Having successfully reclaimed her status as one of the UK's most enduring and dynamic pop performers following the release of her critically-acclaimed, fourth studio album "Heavy Love" back in 2020, Louise makes a triumphant return today (November 10th) with the unveiling of her brand new single, "Super Magic".
Co-written by Louise along with Shura, Anthony Whiting and Emily Philips, with production by Joshua Grant (Shawn Mendes), the track serves as the "Stretch" singers first musical release since signing a new, worldwide record deal with Tag8 Music / BMG, as well as the soundtrack to Peacock's 2022 Christmas TV ad campaign – the high street fashion retail chain of which the former Eternal star is currently affiliated with. 
---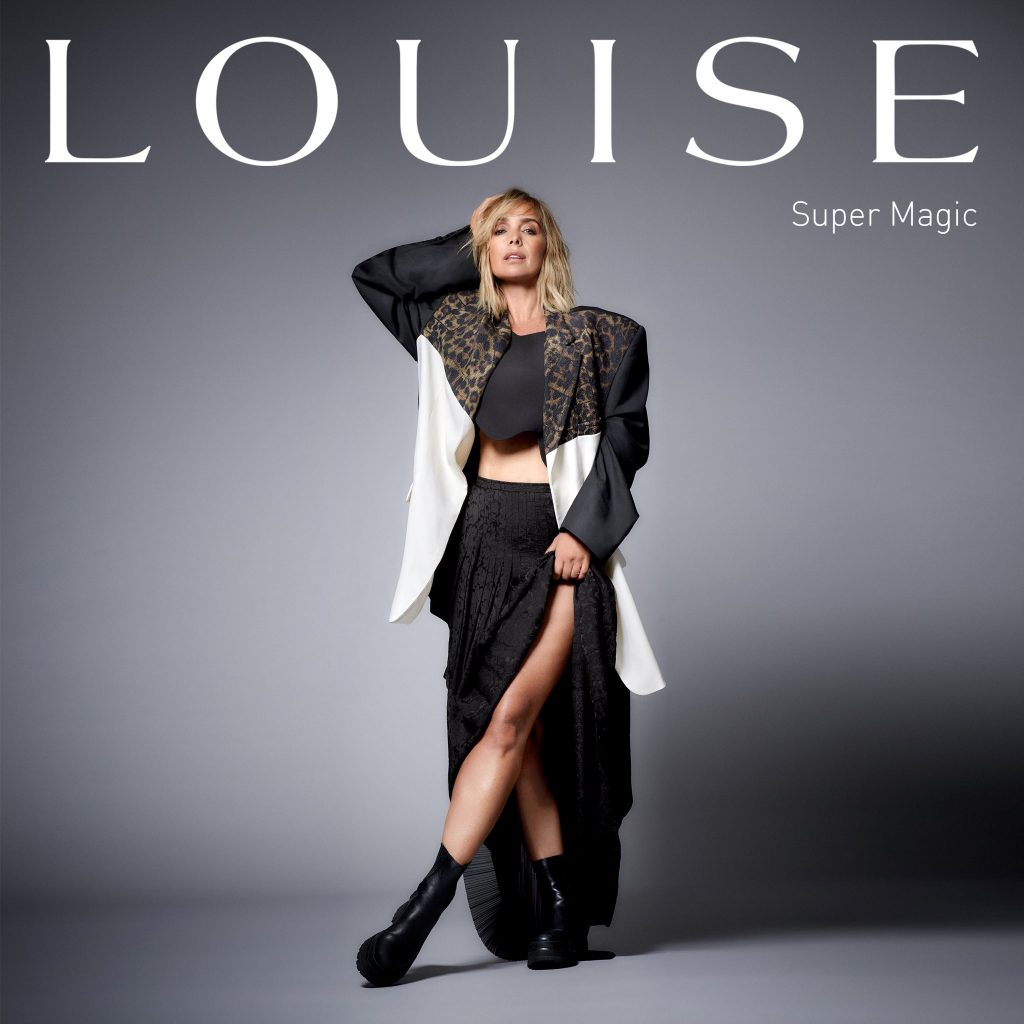 ---
"I didn't see it coming…"
With its irresistible groove, hypnotic beat and tantalising hooks, "Super Magic" finds the ever enchanting Louise sounding more confident, and more self-assured than ever before, with her super soulful, sultry vocals gliding effortlessly over the top of a myriad of 808 drums and 80's inspired synths as she delivers the tracks playful, flirty lyrics with an unwavering sensuality and conviction that instantly delights and excites upon the very first listen. 
As artist who has long cited industry icons Prince and Janet Jackson as two of her biggest musical inspirations, inflections of both artists work can be heard throughout the track, though it's contemporary production and innovative melodic structure allows the song the space to evolve in a way that sounds current rather than forced or dated, as a clearly empowered Louise flexes her pop credentials and embraces new beginnings, to produce a top-tier bop that respectfully pays homage to the past, whilst seamlessly migrates towards a brighter future!
Daring and sonically progressive, "Super Magic" successfully manages shake the pop landscape and push the boundaries of popular culture to tease Louise fans, both old and new, with an exciting glimpse as to what this fearless girl from Lewisham may do next…
Listen to "Super Magic" below:
"Super Magic" is available to download / stream from all major digital platforms now.
---
Let us know your thoughts on Louise over on Twitter @CelebMix now!