Singer-songwriter Lucy Spraggan first rose to prominence after appearing on the ninth series of "The X Factor" in 2012. Since then, she has released five studio albums, and will drop her sixth record, "Choices" in February 2021.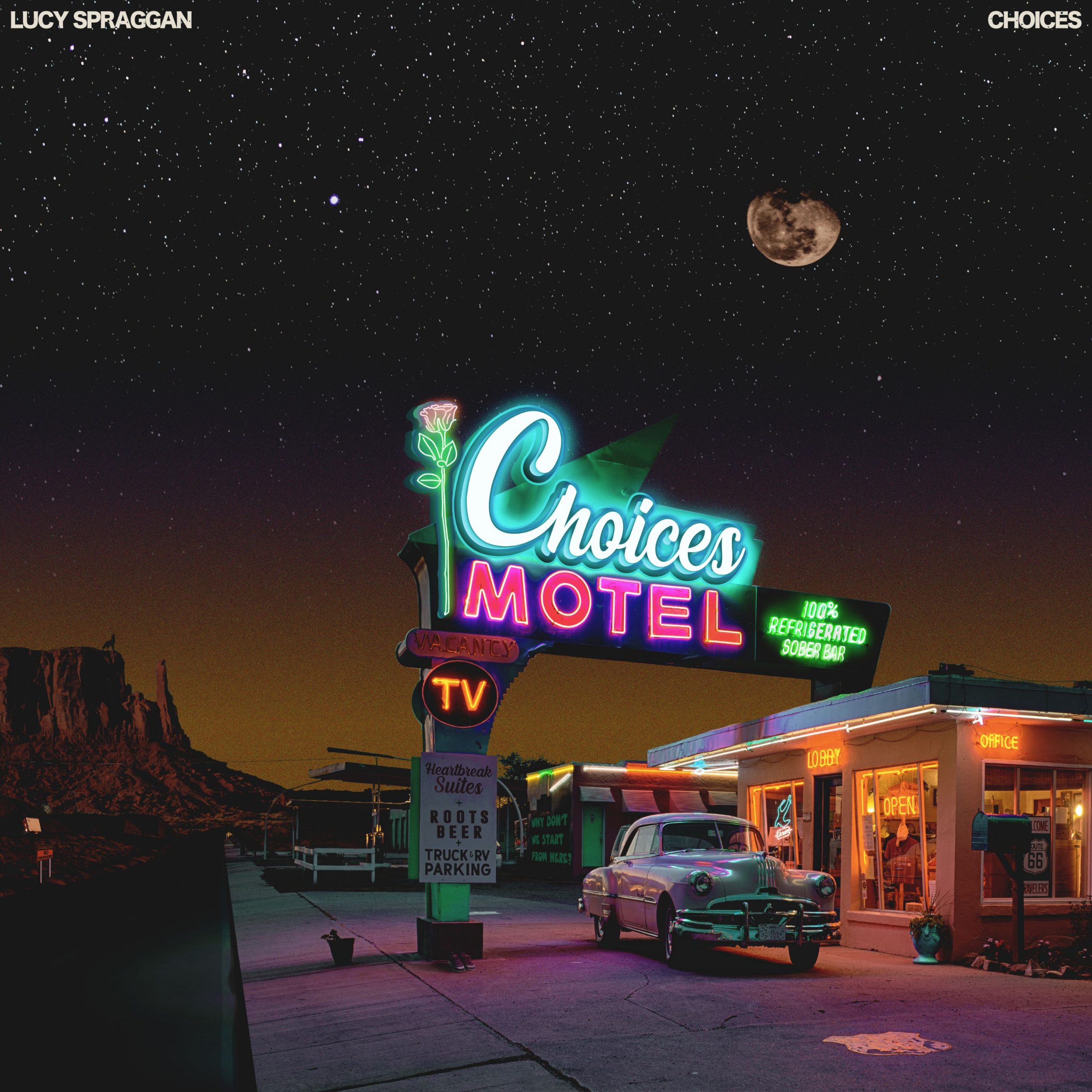 Lucy will also be releasing her upcoming single, "Sober" on 16 October, in which she speaks about becoming sober after suffering from alcoholism.
Here at CelebMix, we got to talk to Lucy Spraggan to find out a bit more about the new single and what fans can expect from the album…
Hi Lucy! How does it feel to finally be releasing your brand new single, "Sober", next Friday?
"I'm really excited about it because I have been slightly worried, well not worried, it's just a very 'open' song, it's very raw. I'm intrigued to see what people say, and it's about sobriety, and the reasons I'm sober which is pretty f*****g deep."
"Sober" is notably about how you achieved sobriety after struggling with alcoholism. Was it hard to write this song?
"I wrote it because I wanted to document how I felt at that time, it was one of the first weeks of going sober and I wanted to remember how that felt. I remember being like, 'F*****g hell, this is making me feel more emotional than I thought it was gonna."'
What does the song sound like production-wise?
"It's me and a guitar, and there's some strings in there. And the guitar's really beautiful, although it's not played by me. There's a lot of emotion in it, the vocals are pretty raw."
Do you hope this song will help inspire others who are going through similar situations?
"I hope so, and maybe it might make some people think, "Oh s***, that's deep." Because I heard Demi Lovato's song 'Sober' and I was like, "Oh my god, that's deep." And I would only be honoured if some people felt the same."
Do you have anything to say to anyone who is currently battling addiction?
"Make some time for yourself. It's hard, don't push yourself, people hate themselves for being a certain way, but it's our culture, it's like everything around us tells us that we live for the weekend. You just gotta give yourself a moment."
Will there be a music video for the song? And if so, what can we expect to see concept-wise?
"So there's a video coming out with the song on the 16th. It's one camera, and one shot. It's very emotional. That's all I'll say."
Was it a challenge to film the video during the ongoing coronavirus pandemic?
"We filmed two videos, obviously everyone has been masked up, and it's all social distanced."
Your new studio album, "Choices", is being released in February next year. You notably recorded the album while in isolation. Was it a challenge to make the album compared to your previous records?
"I recorded the album in isolation up in Scotland, it was actually really lovely, a bit of a break from being locked down in my house. Writing it wasn't like a massive process, it was a bit different. I kind of just roll with the punches to be honest."
What was it like working with songwriter and producer Pete Hammerton for the album?
"It was incredible. We got on really well, which I think is something really, really important when you're doing a record, you've gotta trust the producer and you've gotta feel comfortable, and I definitely felt comfortable with Pete."
The album was originally set to be released this month (October), but you chose to delay the release. Do you believe you have made the right decision in doing so?
"Obviously there's a three-month period when nothing was being made in factories, so people are after vinyl and CDs, and you would go to those people that produce those and say, "This is what we want", and they would say, "Yeah, so do thousands of other people". So, we had to push it back."
Are "Sober" and previously-released single "Flowers" any indication of what the rest of the album will sound like?
"I think 'Flowers' and 'Sober' are two very different-sounding songs, but they definitely represent what the record will sound like as a whole. It's kind of Western sounding."
Will the album feature other personal songs?
"I mean they're all really, really personal. Lots of people ask me lots of things about my private life at the moment, like my divorce and views on a lot of stuff and sobriety, and the album answers a lot of questions that I would resist answering in normal interview situations. So it's got a lot [of personal songs]."
Can you give fans a hint of another song from the upcoming record to look forward to?
"There's a song called 'Run', which is about running. I was running a lot during lockdown, and I just thought, "I should write a song about running", so hopefully it encourages other people to get out there and get running."
You recently performed a set of socially-distanced shows at Warwick Castle's Picnic At The Castle. How was that experience?
"I've played socially-distanced shows by accident very early on in my career when no f****r turned up to my shows. They were socially-distanced! But these ones were different, obviously people were quite far away so you can't hear the clapping and you can't see them, they were different. But they were great, it's like being back on stage. I just felt amazed that I was playing a show."
Finally, do you have anything to say to your fans?
"Thank you for all your support, it's been amazing!"
We also want to thank Lucy for taking the time out to talk to us!
If you have been affected by anything in this interview, please contact Drinkline by calling 0300 123 110, or by visiting DrinkAware's website for support. And please remember, you are not alone.
Lucy Spraggan will drop her new single "Sober" on October 16, and her sixth studio album "Choices" will be released on 26 February 2021.
Are you looking forward to the new Lucy Spraggan album? Let us know over on Twitter @CelebMix!