Music is indeed an art form and when it comes to finding talented artists Cafe De Anatolia has mastered the art of music delivery time and time again. The label was founded in 2017 by Monika Ilieva, Nikola Iliev (Nickarth/Rialians On Earth) and Zoran Iliev (Billy Esteban) in Vinica, Macedonia. The rising record label and artist management agency has become a pioneer in organic house, electronica, and ethnic deep house over the last 3 years and is growing day by day. It is one of the first Record Labels (or probably the first) that is specialised in these new innovated genres in the music industry.
Cafe De Anatolia continues to put their versatile approach to music discovery and management on full display all throughout the 3 years of their existence. The label at present has more than 10 Youtube channels with over 1.5 million subscribers and more than 1 billion views in total, has collaborated with more than 300 exclusive artists from all around the World and has more than 400 released digital products as Eps, compilations, and singles. Eight of their Youtube channels have already received the Silver Youtube Creator Award with passing 100 000 subscribers which makes them the first Macedonian Record Label (and European) in history with so many Youtube Awards and such a big audience. Cafe De Anatolia is changing the music industry and is promoting new trend in the field which makes them so innovative and unique. The creators of Cafe De Anatolia, Nikola, Monika and Zoran Iliev have been looking for undiscovered music and with their passion for the craft have successfully released many compilations, albums, and EPs created by talented artists from distinct parts of the World.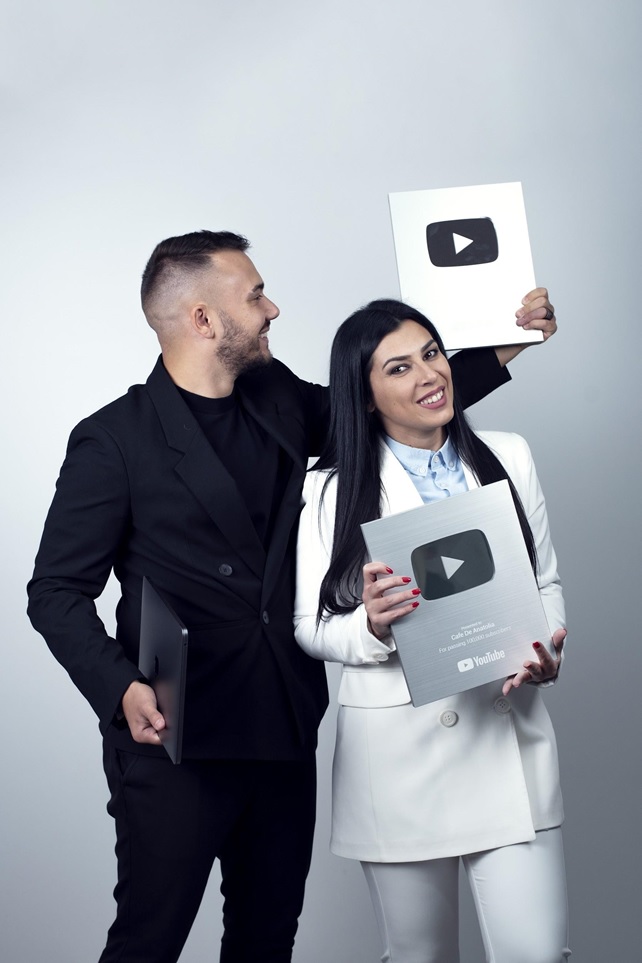 They've been able to build partnerships with variety of well-known world famous brands like Giorgio Armani (the exclusive track "Il Mattino" by Anis Karek released by Cafe De Anatolia was part of Spring/Summer Women Collections 2022). Go Turkey (five exclusive tracks released by Cafe De Anatolia are part of CEAUS's Go Turkey campaign set), Djerba Music Land Festival (partnership with Radisson Blu Hotels in giving exclusive music for the hotels), Etoethno Festival – Cafe De Anatolia Djs/Artists were part of the festival held in Sankt Petersburg in Russia), and many more.
Cafe De Anatolia is well-known for their great sense of emphasis on the quality of the music they release, and they guarantee that they hold themselves to high standards in all they do. Cafe De Anatolia is equipped with state-of-the-art taste makers, enabling them access to a variety of talented music acts worldwide. Their skilled crew working tirelessly behind closed doors to make everything possible in which consists of Monika Ilieva, Nikola Iliev (Nickarth/Rialians On Earth) and Zoran Iliev (Billy Esteban). With the fact that the new artists have a hard time finding avenue for their music, Cafe De Anatolia continues to strive to give them a platform to shine on though their label.