The Saturdays' member Mollie King has been hard at work in the studio since the well-loved girl band went on hiatus and she has finally started to reveal what she's been up to!
The blonde beauty has released the artwork for her debut solo single, titled 'Back To You,' and it looks all kinds of wonderful. If the cover is anything to go by, then we're all in for a right treat! The single artwork shows Mollie doing a sultry pose and has a red filter with white text. It doesn't give too much away about the meaning behind the song or the genre, which is only making us more excited!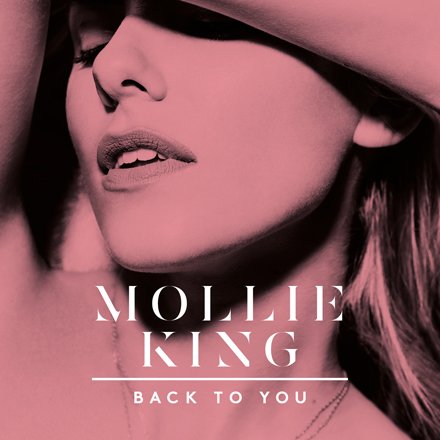 Miss King has been teasing fans for quite some time now about her upcoming solo music. She's posted sneaky Instagram snaps of herself in the studio and has mentioned the exciting meetings she's had, although, everything else has been kept top secret, so we're well and truly ready for Mollie to come back with a BANG!
The 'What About Us' vocalist hasn't gone into this solo career malarkey half-heartedly, oh no, she's been beavering away for months now and even trotted all the way to Denmark for recording sessions, although, we're sure all of her dedication and her surely many sleepless nights will pay off!
Whether Mollie's debut track will be a ballad or a pop song which we can rave around our kitchen to, we don't know, although, we do know that Mollie has been recording ballads thanks to her Instagram, so will her solo album be anything like The Sats' tunes or something totally different? The suspense is so real!
As well as working on her solo career, since The Saturdays went off in different directions, Mollie has also been busy with photoshoots and fashion blogging on her site, mollieking.com. We don't know how she's managed to fit it all in!
'Back To You' could drop at any moment, so we're now on guard 24/7, as all of #TeamSats should be! Congratulations to Mollie on the start of her solo career, we can't wait to see what else you have up your rather fashionable sleeve!
Let us know if you're as excited as we are about Mollie's new music on Twitter, @CelebMix!