Following on from the the monumental success of the viral single Friday, Mufasa & Hypeman once again team up again with DJ/producer collective Dopamine for their brand new single Weekend – an uptempo, euphoric summer anthem that samples Madonna's iconic 1983 hit Holiday.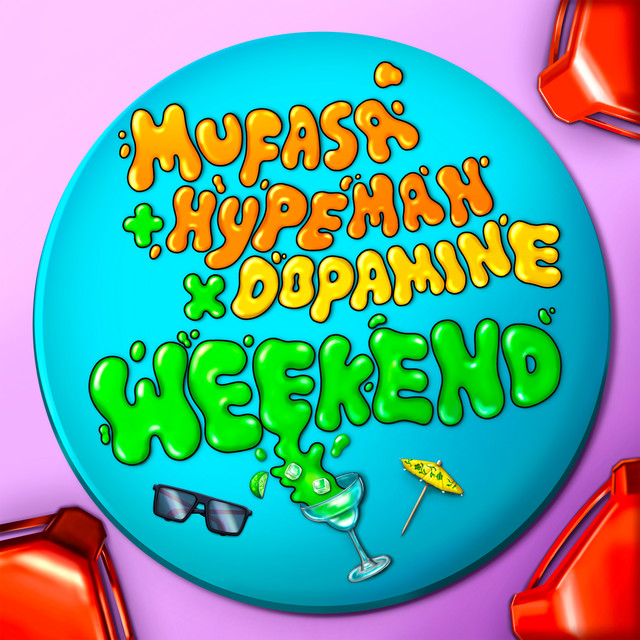 Released just in time for the August Bank Holiday weekend, the super summery track is almost guaranteed to get people of all ages in the mood to get up and party – with it's infectious beat, enchanting melody and rapturous chorus all fusing together to create the ultimate dance/pop banger!
Commenting on the single, Mufasa says in a press release: "We wanted to do something different and pay homage to Madonna with the 80s classic song, 'Holiday' but with our little twist. We decided to declare the weekend a Holiday cause who doesn't love the weekend?"
With Hypeman adding: "We always try to be better than our last and with this new single, I know we did just that. Creating the weekend was not only fun for us, but relatable for everyone around the world." 
"It feels like the right time to bring joy to the world by getting everybody back on the dancefloor. We've been working hard to capture that energy in our records and can't wait to see everyone's reactions." Dopamine muses, whilst Dopamine DJ, Ethan Porte concludes: "I can't wait to start playing this one in my sets. If 'Friday' is anything to go by, people are going to love this one."
Listen to Weekend below:
Weekend is available to stream / download now.
---
Let us know your thoughts on Mufasa & Hypeman over on Twitter @CelebMix now!