Multiple Grammys, A Grammy Lifetime Achievement Award, a National Medal of Arts and a star on the Hollywood Walk of Fame; all rare achievements that aren't awarded haphazardly. Earl Scruggs' works revolutionized the banjo forever, and for good reason.
Years later, which musicians are following in Scrugg's footsteps? And what are they doing to repeat this seismic change? Let's find out.
What is Scruggs' Style?
Scruggs' Style is a way of playing the banjo which was developed by Earl Scruggs himself. It focuses on a finger-picking style unique to bluegrass music which involves three fingers. Although three-finger banjo picking wasn't fully invented by Scruggs himself, he was responsible for the development of this way of playing which made it his own. He said that he adapted a "syncopated roll that was quite different".
Before Scruggs took a leading role in a lifetime of work that would go on to popularise the banjo and the way it's both played and received by the general public forever, the banjo rarely took centre-stage. Scruggs' method of playing the banjo was extremely different to what people had ever heard from the instrument before and led to it innovating this genre of music and influencing generations of musicians thereafter.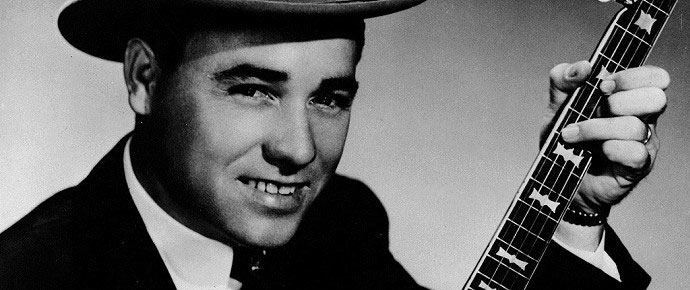 How Scruggs established himself
Growing up in a musical household in North Carolina, America, Scruggs was exposed to the banjo at an early age. At the age of 21, he was chosen to play in a band led by Bill Monroe, American singer-songwriter and founder of the bluegrass music genre. Whilst Scruggs played with the band they recorded several hit tracks.
After tiring of the touring life that often comes with being part of a band, Scruggs chose to leave. He later partnered with Lester Flatt, an ex fellow band member to found a new group called Flatt and Scruggs and the Foggy Mountain Boys.
The Scruggs-Flatt partnership
The Scruggs-Flatt duo was imperative in the development of bluegrass music. Mastering the technique Scruggs himself founded, 'Scruggs' Style' was a crucial part of the success that was to follow this partnership.
The pair went on to create incredible hits including the Foggy Mountain Breakdown track which featured a banjo instrumental from Scruggs himself. The banjo being more of a background instrument that blended into a larger makeup of other instruments was a thing of the past. This song itself secured two Grammys.
The Scruggs-Flatt partnership is incredible to look back on as it shows a journey of two musician's unique approach and technical proficiency. Between them both, they steadily worked on unconventional music, made huge hits in the mainstream charts and popularized bluegrass across various other genres of music. Most memorable milestones include "The Ballad of Jed Clampett" which was actually the theme tune for a hit television show at the time. This was the first of their hits to reach number one and they went on to record over 50 albums and 75 singles!
In 1969 the pair went their separate ways as they had different visions for their futures; Scruggs wanting to take a more modern approach, with Flatt keen to keep things traditional and avoid distancing pure bluegrass fans.
What is The Earl Scruggs Revue?
The Earl Scruggs Revue is the band that Scruggs formed following his departure from Flatt and Scruggs and the Foggy Mountain Boys. Over time, the band was made up of himself, three of his sons, Vassar Clements and Josh Graves. They quickly became popular around university campuses around the US.
The Earl Scruggs Revue continued to be successful throughout the 1970s, making TV appearances, recording more new tracks and continuing to popularize the banjo and bluegrass music in general. Despite Scruggs suffering back problems and needing to stop touring in 1980, the band continued to release music for another two years.
In the years that followed the The Earl Scruggs Revue, Scruggs intermittently released music, including a contribution to an AIDS benefit album. Scruggs then went 17 years without releasing a new album, until 2001 where he created a hit collaboration album that featured the likes of Elton John, Johnny Cash and Billy Bob Thornton.
Scruggs' life achievements
As a result of the popularization of three-finger banjo picking and bluegrass music over his lifetime, Scruggs was highly commended.
He received multiple Grammy awards, including a Grammy Lifetime Achievement Award in 2008. He also received a star on the Hollywood Walk of Fame and a National Heritage Fellowship from the National Endowment for the Arts. After his death in 2012, the Earl Scruggs Centre was founded in his name. More about Scrugg's lifetime achievements can be found here.
The musicians that followed in Scruggs' footsteps
The magnitude of Scrugg's life achievements make his footsteps difficult ones to follow. As a result, there have been limited musicians that have been able to come up with a proposition so unique and so groundbreaking, that it could be compared to Scruggs' work.
One of the musicians attempting to repeat the seismic change that Scruggs made in his genre of music is Joff Lowson. Lowson has been described as one of the UK's foremost banjo players* and has had a successful career in music, including forming the Highfield Boys with Martin Hoyal, touring the UK, performing main stage at Glastonbury and appearing in live sessions on MTV, CMTV and BBC Radio 1.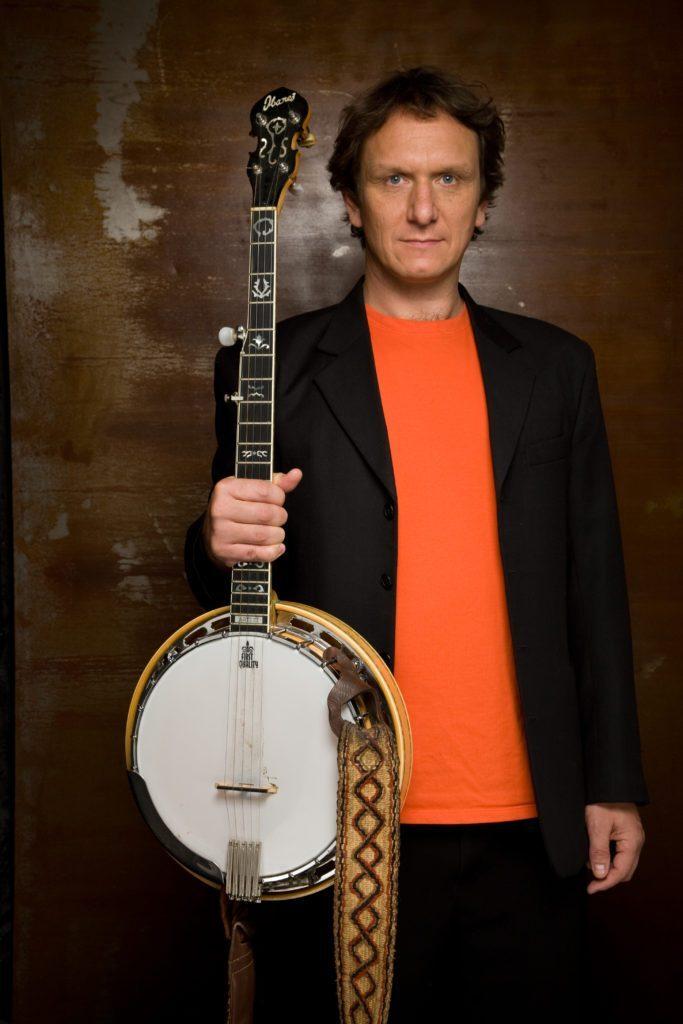 Lowson achieved recognition in the national press for his banjo adaptation of Reading Rock Festival Headliners the Blue Aeroplanes' song 'And Stones' which was normally played at the climax of their gigs due to the riveting solo which achieved some notoriety in rock music circles. The solo was so iconic because Lowson played the original guitar part by Angelo Bruschini on banjo at twice the speed, getting lively audiences moshing on a sold out tour of the UK.
This same tour included an iconic gig at London's Academy where U2 had also recently performed, and which was attended by a representative of The Telegraph who reviewed the concert. A renowned outtake from that review, was that "it took a banjo to really kick things off."
Lowson was with the Blue Aeroplanes for several years and throughout this time, they were invited to play at many large events throughout the country. This included one of the Glastonbury main stages where they proudly showcased their popular version of "And Stones" which was, putting it lightly, very well-received by a highly energetic crowd of festival-goers, moshing away to Lowson's solo.
As well as running The Banjo Academy which teaches both new and seasoned banjo players to play the banjo and improve their skills, Lowson also plays with the Buffalo Gals and works with Hayseed Dixie.
In his recent work, Lowson published a unique take on Jimi Hendrix's 'Fire' using a five-string banjo, double bass and flamenco cajon. 
It's pieces of work like this that are thoughtfully planned and technically executed to perfection, that not only pay homage to musicians like Scruggs' life's work; but also pave the way for a younger generation of musicians wanting to step away from mainstream music and put their own spin on iconic pieces like Hendrix's 'Fire'.
*By Swansea Evening Post