New Hope Club have announced they will be playing a special virtual show from The Indigo at The O2 in London. The show will be streamed worldwide on Saturday 19th December 2020 from 6pm.
Earlier this year the trio went on a virtual world tour which saw them performing twenty dates across July and August. Fans will be able to tune in to see a special set of their favourite NHC tracks alongside some special festive surprises and brand-new covers. For the first time they will also be performing onstage with a drummer providing the chance to hear a new take on some well-loved tracks.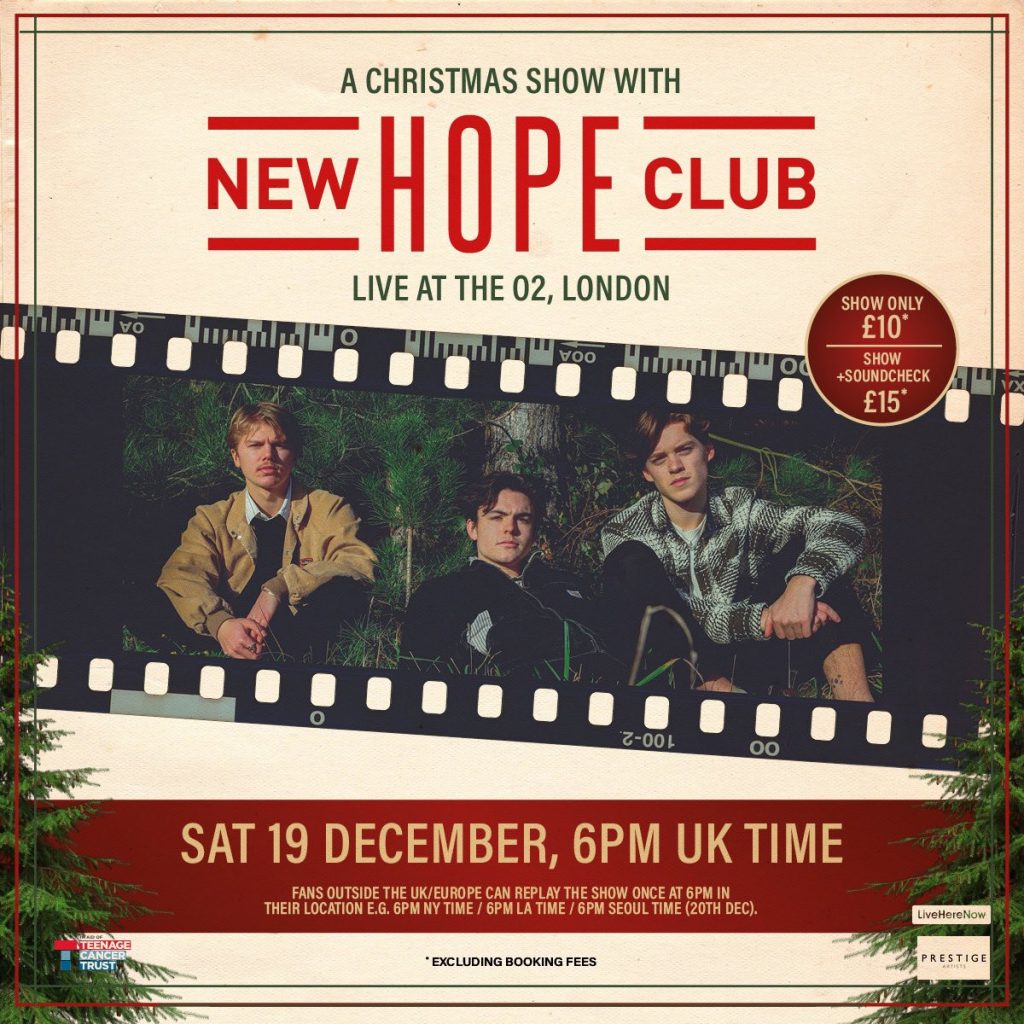 This one-time watch event is a not to be missed event for all New Hope Club fans. For fans outside of European time zones, there will be the opportunity to replay the show once at 6pm in their location – for example 6pm NY time / 6pm LA time / 6pm Seoul time (20th December).
Tickets are on sale now with soundcheck and show packages also available. Find out more and purchase yours from here. A range of event merchandise has been released including the 2020 essential; the NHC face mask. Check it out in full here.
In February this year their self-titled debut album was released, with an extended digital version following in August. The trio will be heading out on tour across the UK in April 2021 and will also see them returning to the Indigo at The O2 to perform two shows. Tickets for all shows are available from here.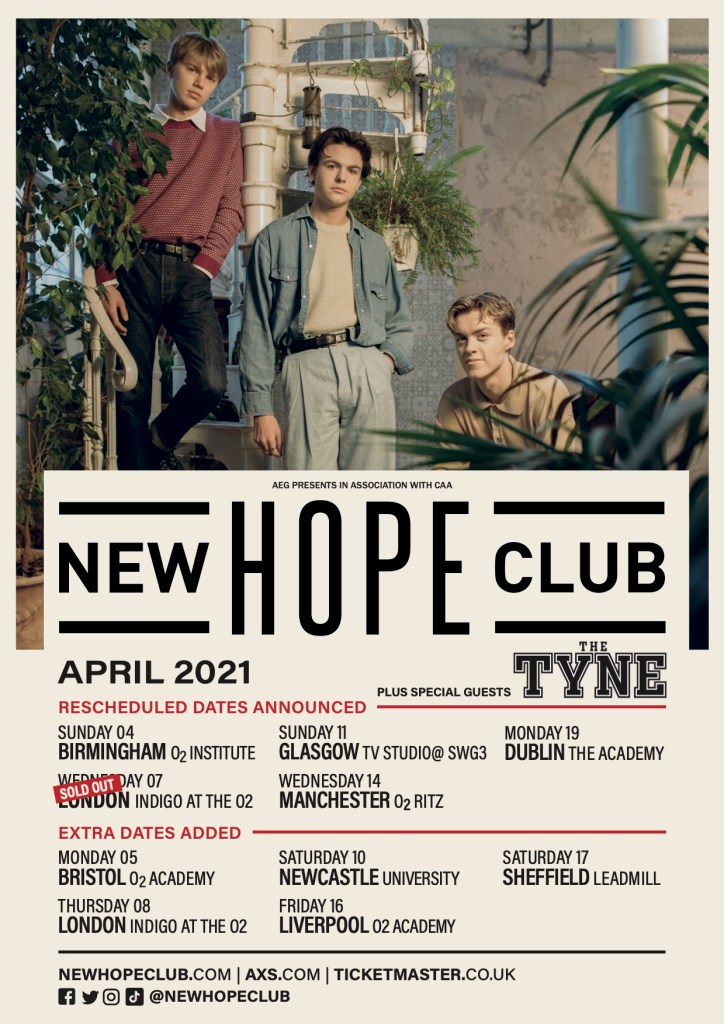 Will you be attending New Hope Club's virtual show or their headline tour? Tweet us @CelebMix and let us know!