Nick Jonas and Demi Lovato have been very close friends since Disney Channels Camp Rock – who'd have thought they would still be best friends now? Their relationship is beautiful, but it wasn't always that simple…
Demi Lovato, 23, has dealt with a lot over the years. Not only has she had to deal with spotlight from a young age but she also had problems with drugs, self-harming, eating disorders and bipolar disorder. In 2010, she went to rehab and got clean and hasn't gone back since.
Ever since this time, Demi has been seen as an inspiration, encouraging fans to get help with any issues they are facing and to, most importantly, 'stay strong' (as the tattoos on her wrist say).
However, Nick Jonas, 23, recently admitted that it wasn't always easy being there for Demi as a friend. The 'Jealous' singer is very open when asked about his life, so it's no surprise that he admitted to fearing a phone call saying that Demi had died from an overdose. Nick was very good to Demi and always there for her, but at times he definitely feared the worst.
Demi went on tour with The Jonas Brothers back in 2010 and had a backstage meltdown which resulted in Demi finally going to rehab. Now celebrating four years sober, Demi is joining Nick on a Future Now Tour – sober!
"It's been years of working on herself and getting better," Nick said, sounding very proud of Demi and how far she has come. "But I was genuinely concerned that I was losing my friend.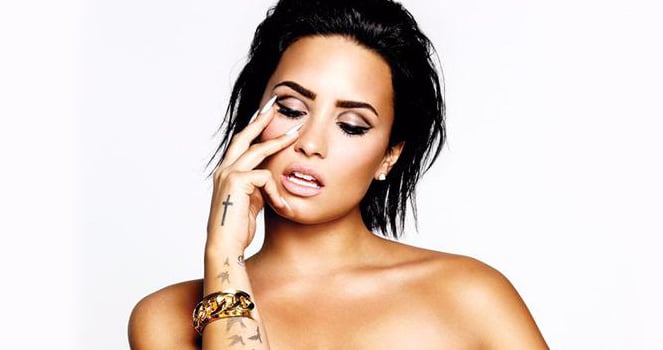 Demi looks happier than ever now. The 'Confident' singer even did a photoshoot with the following rules: no makeup, no photoshop, no clothes. This was in order to inspire her fans that you can be confident and happy with your body. She's had it rough, but she is more happy than ever and we couldn't be more proud of her!
What do you think of their friendship and how much they have been through together? Send us a tweet @CelebMix.