In the same week that saw his song Lose Myself featured in an episode of ITV's hit reality series Love Island, rising singer-songwriter Nick Wilson capitalises on the moment with the release of his new duet with Gabrielle Aplin on a new version of Love Can Be So Lonely, Sometimes.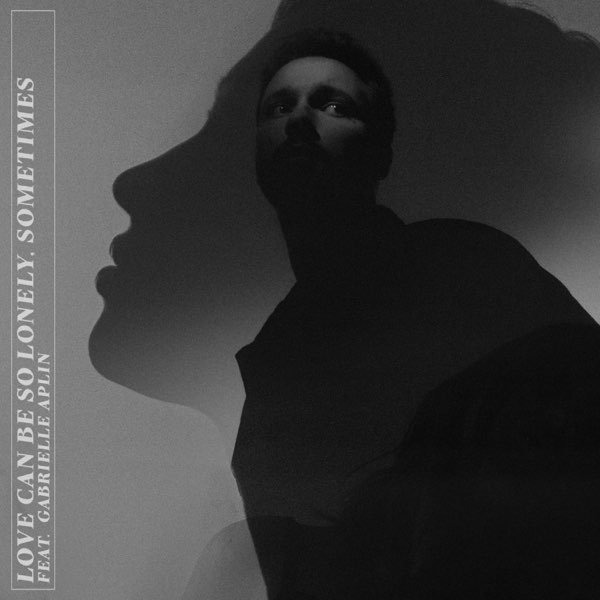 Arriving ahead of the August 27th release of Nick's long-awaited debut album Now I'm Falling via Never Fade Records, the beautifully introspective ballad bravely uses a "vast expanse of space to underline its emotional impact", with both Wilson and Aplin's voices fusing together in perfect harmony to remind us all that love can be a sourse of hurt for anyone, regardless of gender or sexuality.
Commenting on the re-worked version of the single, Nick says: "When me and Joshua Keogh were writing 'Love Can Be So Lonely, Sometimes', there was always a part of us that loved the idea of treating the song as a duet in some way. I'm so lucky to have Gabrielle Aplin lend her gorgeous voice to the song. I've always been a huge fan of hers, and I think the intimate, vulnerable side of the song has flourished in this version. I love it when a duet fits effortlessly and this was definitely the case working with Gabrielle."
Gabrielle adds: "I love this song and I'm so happy Nick asked to record a version with me! I've performed and written with nick a few times now and being a part of the same label family made it feel super natural to collaborate with each other on a song!" 
Listen to Love Can Be So Lonely Sometime below:
---
Described as feeling like a diary of confessional diary entries in song forms, Now I'm Falling charts the power and fragility that new love brings into our lives.
Featuring the singles Yours To Take, Say Something and Lead Me To The Water, the album sees Nick discover the confidence that comes with writing songs that are natural and unforced, rather than over-perfecting every last detail or worrying about issues out of his control.
As a consequence, the record introduces audiences to who Nick Wilson really is, both as an artist and as a person.
Now I'm Falling is available to pre-save or pre-add here.
---
Let us know your thoughts on Nick Wilson over on Twitter @CelebMix now!