This Iranian lady creates "winter" and then warms it. It is always winter when you enter the magical land of Leila Doroodchi's colorful handicrafts. The winter which is warm with the profound feelings and artistic talent of this young Iranian lady.
Familiarity with Leila's art and her design is an incredible and distinctive insight that every influential art journalist would like to experience. The world of color and aesthetic impression reflected in her hand-woven clothes is extremely remarkable.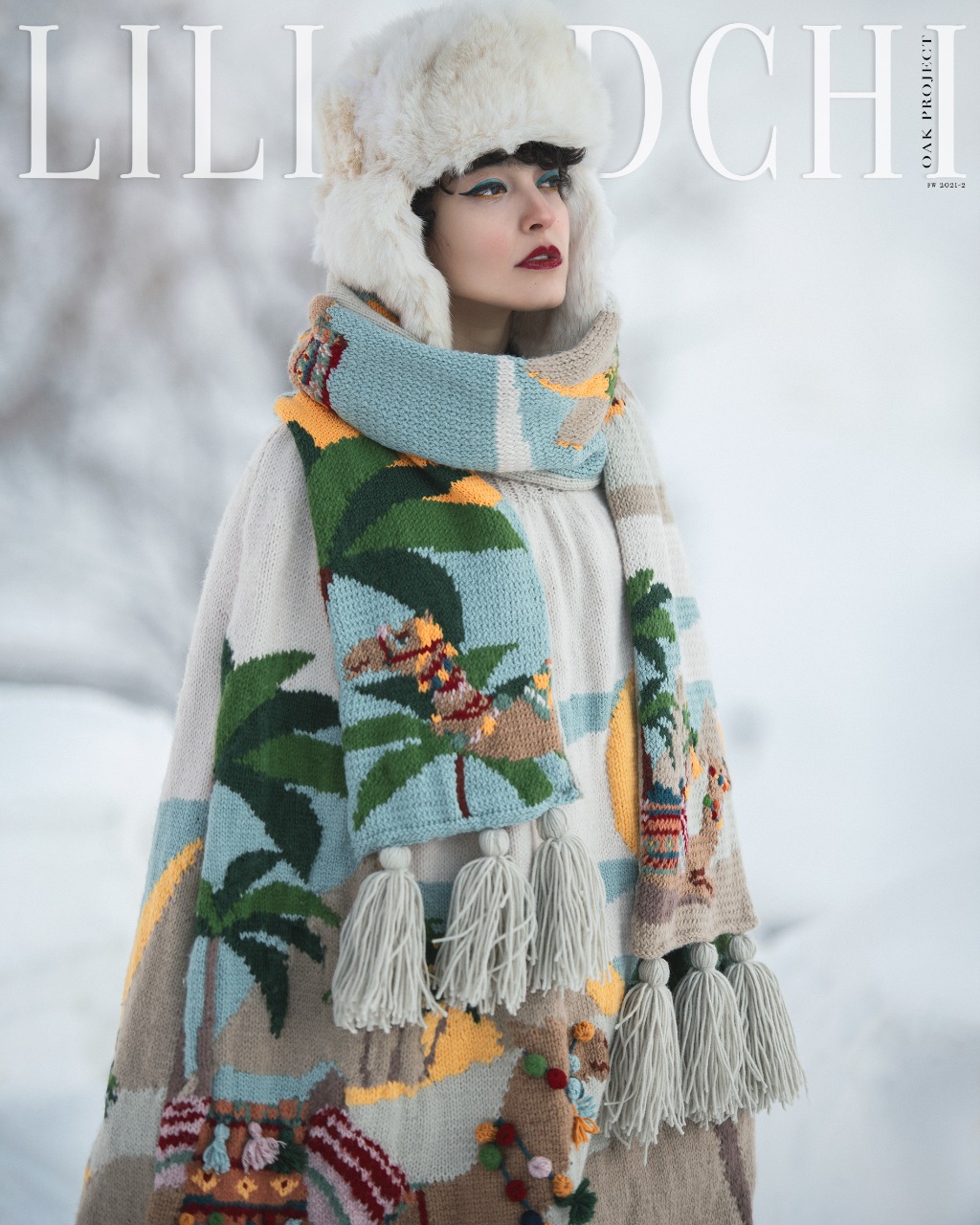 Her unique designs immerse you in glory and delight. Winter is the dominant element of these different handcraft products and all magnificent motifs and designs are the indication of the result of her precise hardworking projects accomplished thorough taking long hours. Her brand name is LILI DCHI and she has won several prestigious international awards in recent years. When I look at Leila's collections, I think of a poem by Bob Dylan, that starts with:
"If you're traveling' in the north country fair"

Particularly it says:

If you go when the snowflakes falls
When the rivers freeze and summer ends
Please see for me if she's wearing a coat so warm
To keep her from the howlin' winds
Leila warms the northern lands for you with warm and cheerful clothes. Due to LILI DCHI's aesthetic proposals, she was nominated and entitled to win the prestigious A Design Award. Leila won this award for the "Oak" project in Milan which is in fact a purposeful campaign to raise awareness in the field of environment and sustainable fashion. This project started and conducted in April 2020 in Tehran and was finally completed successfully in September 2021 and it was unveiled and exhibited in November 2021. Her other knit wear collection has already won the prestigious IDA Dsign Award. According to Leila's studies and researches, the free imaginations and fictional visions of Qashqai women specially their "rainbow handicrafts" inspired her which were the main subject of her research; as she made lots of efforts to discover the aesthetic identity of the women in this noble tribe.
Leila has completed her education in the field of Visual Communication in university. The ancient history and civilization of Iran is considered as a notable and precious source of inspiration for Leila in order to design, produce and create her elegant artworks.
Actually, she is constantly researching and studying. To create a project, it takes about 12 to 18 months, and she is regarded as the main person who crystallizes herself and her dreams into these brilliant weaves, as she is completely aware of the high quality of materials, works and products.
Now "LILI DCHI" brand attempts to unravel its hidden secrets through showing and presenting the mythical beauties dormant in the history of the people all over the world.
Leila, who was born in the beautiful city of Shiraz in 1986, says: "I weave history while designing." which represents a profound goal and mission for "LILI DCHI"  brand with endless art, wisdom and creativity from a social, human and personal perspective.