British pop princess Pixie Lott created a lifetime's worth of magical memories for 5 seriously ill children last week, when she hosted an exclusive video call with Rays of Sunshine Children's Charity as part of their 'Sunshine Sessions' series – a one-of-a-kind virtual experience, designed to provide a positive distraction to children who have been isolating at home.
As well as answering questions and performing two of her biggest hits – including CelebMix fave All About Tonight – the ever gracious Pixie chatted away with her usual warmth and candour, captivating the group youngsters, instantly putting them at ease.
The children and young people taking part in the call included: 9-year-old Lottie who is currently living with Acute Lymphoblasitc Leukaemia, 12-year-old Imogen who is currently living with a Brain Tumour, 12-year-old Amelie who is living with Tricuspid Artesia, 15-year-old Caitlin who's living with heart problems, and 9-year-old Finley who is living with Postural Orthostatic Tachycardia Syndrome.
Commenting on her daughters experience speaking with the Cry Me Out singer, Caitlin's Mum told Rays of Sunshine: "Caitlin ADORED her zoom with Pixie Lott today. She was laughing and singing along, so cute. Please thank Pixie on our behalf, for her generosity, time and energy. Also please thank all who made this possible."
Watch Pixie Lott's Rays of Sunshine Q&A in full below:
"There's something about you, that's like the sun…"
"It was so lovely to spend time chatting to the children Rays of Sunshine support." Rays of Sunshine Ambassador Pixie said after the video call. "They asked some fab questions and we had a great time chatting, singing and dancing. They are all so inspiring. It made my day and I'm looking forward to spreading more positivity amongst the children and families they support."
"We are incredibly grateful to Pixie for helping us create some magical memories for our families during this strange time." Laura Barnett, CEO of Rays of Sunshine added. "It was clear to see from the huge smiles on their faces just how much it meant to them."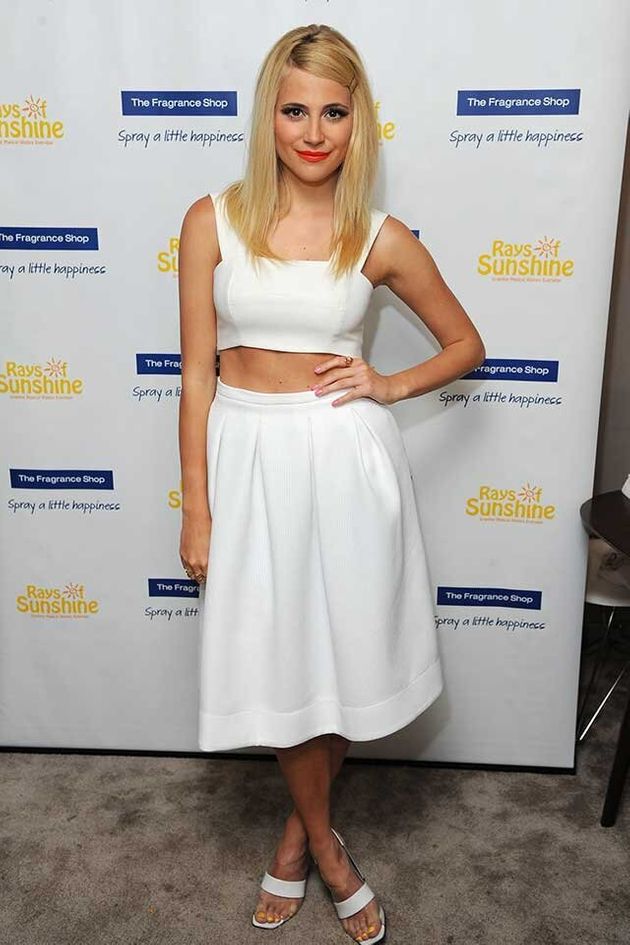 Rays of Sunshine Children's Charity was formed in 2003 to brighten the lives of seriously ill young people and their families across the UK by granting wishes and providing ongoing support in hospital and within the community. 
For more information, or to apply for a wish to be granted, please visit www.raysofsunshine.org.uk
---
Let us know what questions you'd ask Pixie Lott over on Twitter @CelebMix now!