At the dawn of the new decade, rising music superstar Kodie Shane continues to make industry waves with the release of her brand new EP, the genre blending, BLOOMING Vol. 1.
Released via EPIC Records and featuring the singles No Rap Kap and 2 Many, the bold, unapologetic collection sees the Atlanta native truly owning her talent, dominating the mic and commanding attention – laying her soul bare across each of the EP's 6 tracks, further elevating her unique style of music to even greater heights of artistic excellence.
Read on for our track-by-track review of BLOOMING Vol. 1:
NO RAP KAP (Featuring Trippie Redd)
Opening track No Rap Kap sees Kodie team up with tour partner Trippie Red to create an intense, atmospheric piece of music that enraptures the soul and awakens the senses right out of the gate. It's dark, alluring, moody and brooding but also deeply compelling, as Shane and the Topanga rapper attack the tracks slick, rhythmic melodies and rhymes with effortless ease, both delivering accomplished and impassioned vocal performances.
With it's sultry, slick R&B beat, provocative free-flowing lyrics and captivating melody, Not Tonight is the self-empowerment anthem that we all need to hear right now! Rebellious, defiant and self-assured – the track is Shane's very own musical declaration of independence, as she makes moves to take full control of her life and narrative, leaving listeners with no doubt at all as to who calls the shots, and gets sh*t done in Kodie's world.
Displaying effortless swagger and asserting an authentic sense of purpose and power, lyrically Test Me feels like a self fulfilling prophecy of perseverance, as Kodie recites her personal mantra to not give in to negativity, wisely pushing through her personal grievances towards any individual standing in her way. Despite underlying feelings of frustration and aggression, Shane's smart vocal choices and delivery provide real light and shade, as she mixes up the tempo in clever contrast to the tracks sparse, base heavy backing track.
Perhaps the most melancholy sounding song on BLOOMING, Timing with its emotive melody and grandiose style production, eminently showcases Kodie Shane, the artist, in a whole new light, as the Love & Drugz II rapper displays a raw vulnerability and profound sense of longing and yearning like we've never heard before. The emotional pull of production resonates deep, helping to create a visceral connection with fans as Shane's rise and fall rhythmic vocal style once again signals another intense emotional change in pace to proceedings.
Giving us all of the early Destiny's Child feels we could ever need (think Bug a Boo meets Jumpin' Jumpin'), thanks to Kodie's super quick, staccato vocal performance and catchy, repetitive sing-along chorus; there is a fun, carefree bounce and spirit to 2 Many – it feels light, summery but still all kinds of fierce… it's definitely a style that suits, and one of which we'd love to hear more of on future releases.
Bringing things to a close, the EP's title track is another intense, introspective bop full of attitude and sass, complete with lyrics that ebb and flow almost like a stream of consciousness depicting some of Kodie's most deepest feelings and thoughts, all sung over the top of an early 90's R&B influenced boom-tap, echo-knock beat.
---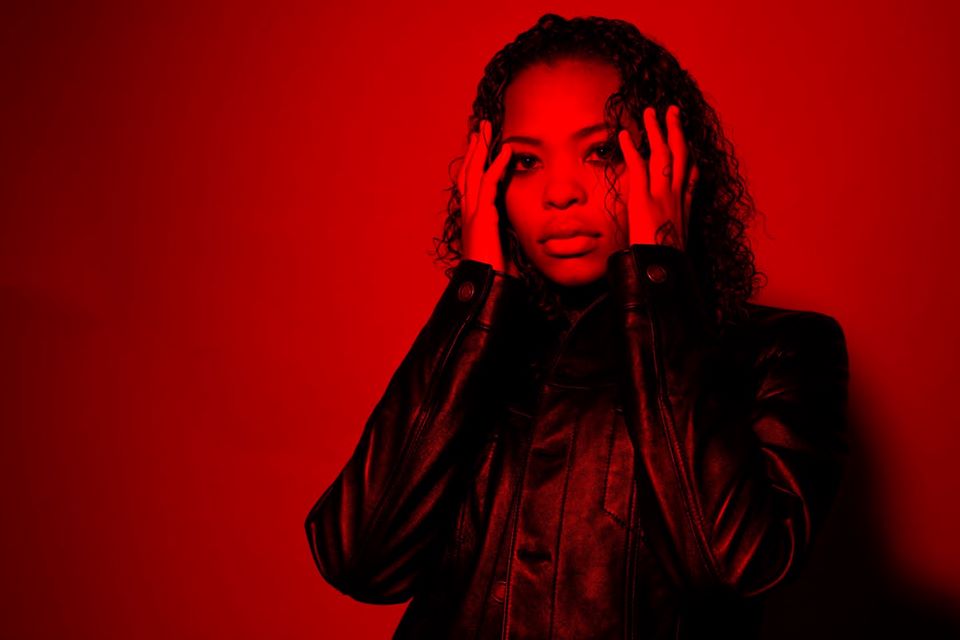 Sounding more defiant and stronger than ever, with a wise, steely confidence beyond her years, BLOOMING Vol. 1 is an exciting listen, and look to the future for one of today's most promising musical talents.
Listen to BLOOMING Vol. 1 in full below:
---
Let us know your thoughts on Kodie Shane's brand new EP 'BLOOMING Vol. 1' over on Twitter @CelebMix now!