American R&B superstar Toni Braxton this week releases her highly anticipated tenth studio album Spell My Name.
Executive produced by Braxton herself, alongside President and Chief Executive Officer of Island Records Darcus Beese OBE, the 10 track album features the hit singles Do It, Dance and Gotta Move On as well as collaborations with Missy "Misdemeanor" Elliott and singer-songwriter H.E.R..
SPELL MY NAME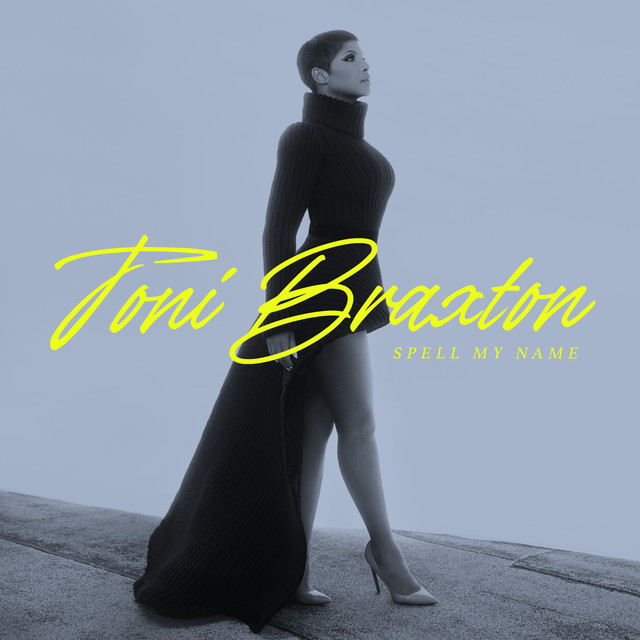 Serving as the follow up to 2018's multi-GRAMMY® nominated Sex & Cigarettes, which shot to #1 on the Billboard Adult R&B chart and Top 10 on the R&B charts, Spell My Name sees Toni Braxton fully embrace and reinvent the classic 90's R&B sound that made her star – taking elements of those old school rhythms and soulful grooves, and giving them a fresh, modern day contemporary twist.
Exploring themes of self-empowerment, heartbreak and sorrow, there's an unmistakable feeling of desolation and self-reflection that runs throughout the album, with Toni's candid and confessional lyrics speaking straight to the soul – with emotive ballads Happy Without Me and the BabyFace produced Nothin', in particular providing real moments of solitude and transcendent thinking.
With its rich production and luscious orchestrations, Spell My Name musically and sonically soars in unison with Braxton's phenomenal and extraordinary voice – which, should be noted, sounds better than ever – her delivery and range bringing each track to life to create a truly cohesive and artistic body of work that stands side by side with the rest of Braxton's phenomenally successful and much loved back catalogue.
Toni Braxton Spell My Name is available to purchase & stream now!
---
Let us know your thoughts on Toni Braxton's brand new album 'Spell My Name' over on Twitter @CelebMix now!