Rising multi-instrumentalist Tommy B premieres the music video for his single, "2300," which follows close on the heels of his debut album B1, released earlier this year.
When American folk rock finger-picker Tommy B unleashed his debut EP "B1" in February 2023, he took charge of his music career by putting himself in the driver's seat. Massachusetts native began playing the guitar in 2008 but didn't perform solo in front of an audience until January 2021. Back then, Tommy was the up-and-comer, standing tall next to other artists while taking the roles of drummer, bassist, and more. This allowed him to not only learn but also perform in front of an audience without having to deal with his stage fright and the pressure that comes with fronting a band.
In the subsequent years, Tommy B has considerably grown as a folk rock musician, becoming a well-known performing artist across Pennsylvania and surrounding states in the United States. After spending years honing his singing and guitar skills, he has succeeded in taking centre stage with all eyes on him. The reward for all of that is a steady rise up the ranks, which leads us to the release of "B1".
The six-track collection ushers the artist into a new era sonically, building upon a professional entertainment career spanning over a decade. The upbeat, soothing number "2300" is driven by the same signature blend that was masterfully displayed on his debut EP.
It conveys a delightful and pleasant musical fusion of upbeat folk rock, slow-driving ballads, and changing time signatures, and finds inspiration from his own personal experiences. While discussing his debut record, Tommy B shared the various inspirations that led him to produce his first-ever collection and also dived into how it materialised. He said, "'B1' features six songs I wrote between the ages of 17 and 23. Half the EP is about breaking up with different girlfriends in that time period and one is about being passed over for a job opportunity I was passionate about obtaining."
He further added, "The last song, 'Aime & Chris,' was recorded as a live take and is about the duo my father found success in during the 90s called 'On The Rocks.' Surviving pre-internet, there's hardly any evidence of their existence. Other than an old mix tape of theirs, I refer to them as the band that never was. With their great musical works in mind, 'B1' was written."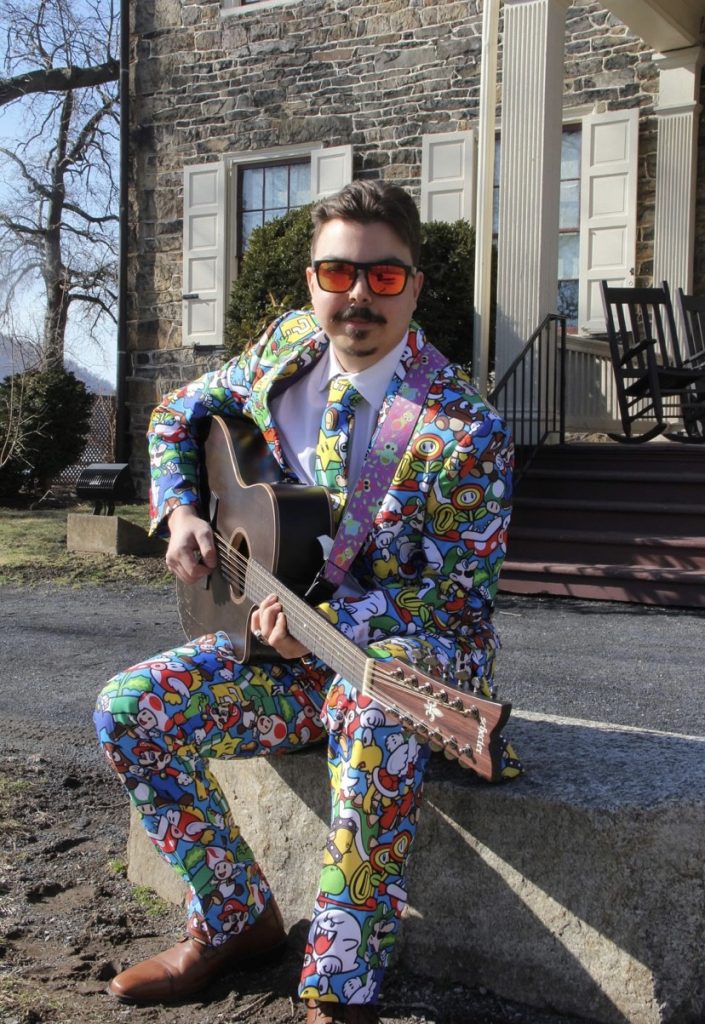 Despite the several live performances that we've seen, this is the first time Tommy had a longer-form original album to get grips with a catalogue of confessional and introspective yet hook-heavy song craft that is certain to garner him a tonne of attention from music fans. With that extra space to play with, Tommy dives deeper into his songwriting bag with songs about heartbreak, chasing girls and career frustrations, while being at his most vulnerable, most honest and most himself.
This makes for a fantastic debut album displaying an array of styles, from folk-rock and groovy melodies to slow-ballads and more emotive, poignant listening, with some tracks harbouring a strong indie influence and guitar instrumentals taking the centre stage, weaving in the spiritual and mischievous side of his personality.
Stream Tommy B's debut EP "B1" below:
Tommy B intends to release two more albums this year after the reception to his album "B1" exceeded his expectations, and so far, he feels like he's on the right trajectory. He is currently performing 100+ shows every year across Pennsylvania and the surrounding states in the United States. He said he didn't really expect much traction for the first year, but he wound up playing 53 shows. In 2022, he was all about his "Road to 100 Tour" and wrapped the year with a whopping 103 shows, and in 2023, he already has 124 shows booked, and the year isn't over yet!
So it's safe to say that Tommy B is a debut act that will stand the test of time and is a must-listen for anyone who wants to hear some good quality music from an insanely new talent in the USA. Make sure to run this one up!
Watch the official music video for "2300" below:
CONNECT WITH TOMMY B HERE:
Instagram | Facebook | YouTube | Spotify
Share your thoughts with us on Twitter at @CelebMix!