LA singer/songwriter, Royal & the Serpent, just released her latest pop-punk single and music video for "PHUCKBOI REJECTS"!
The track is all about proclaiming her soft spot for boys that are "that obnoxious kind of toxic that goes shopping at hot topic" with "nicotine addictions". Throughout the music video, Royal is shown in a mental hospital, fighting all of her inner demons.
Royal says, "I mean listen, we've all got a type. Deny it if you want but we like what we like. I just happen to like heart-breaking, vape-puffing, chain-wearing rejects. This particular breed of "phuckboi" is what got me into this whole mess in the first place. Now here I am, lifeless and broken, ready to give you the best damn music I've ever written for you. Yes, by that I mean, there's more… Are you ready for another one?"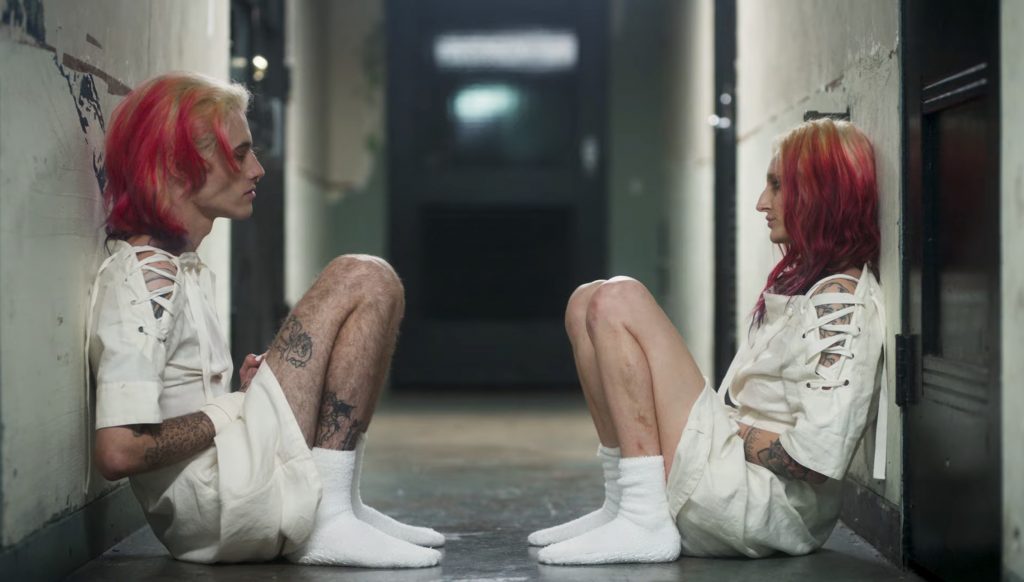 You can listen to "PHUCKBOI REJECTS" on Royal's upcoming EP, IF I DIED WOULD ANYONE CARE, which comes out on Friday, January 28th. The 6-track project follows her viral hit, "Overwhelmed," which spent 22 weeks on Billboard's Alternative Airplay chart and is now RIAA- certified gold.
With each piece of music she shares, Royal embraces her true nature with the world, and is always an open book when it comes to letting people know what's inside of her head.
Watch the music video for "PHUCKBOI REJECTS" below:
Connect with Royal & the Serpent:
Official Website | Instagram | Twitter | Facebook | YouTube
Check out Royal & the Serpent on tour: https://www.royalandtheserpent.com/
Did you enjoy Royal's new song? Let us know your thoughts on our Twitter and/or Facebook!