British recording artist S-X this week drops his brand new single Feels So Good – an optimistic and highly addictive dance track that sees the critically acclaimed musician develop his trademark melancholic melodies and innovative hip-hop beats, this time "infused with eighties influences and futuristic finesse".
Taken from his upcoming album, the epic track serves as the follow up to previous single releases Dangerous and In Real Life, each of which have notched up millions of streams worldwide.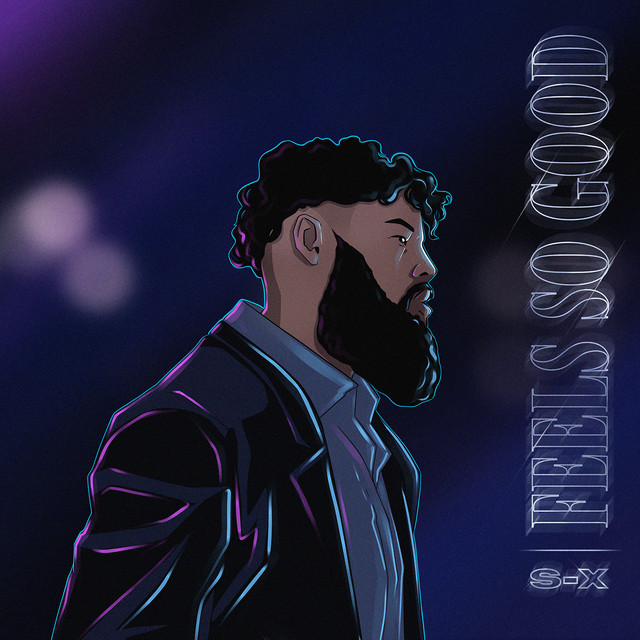 Commenting on the SINGLE, S-X says: "Over the last 12 months with being locked inside, I've been making so many different songs with new fun vibes. No pressure, just having fun in the studio. This song is literally one of the most recent songs I've written, and I want my fans to enjoy this, the video is such fun vibes, and it just shows you what's going to be coming with my future tours and festivals. No more lockdown = way more fun."
Feels So Good (Official Music Video)
To coincide with the release of the track, S-X also announces his rescheduled U.K. and Ireland tour dates kicking off in Dublin, Ireland later this year – with 9 shows confirmed across the U.K. including Bristol, London, Leeds for 2022 with a final show in Glasgow on February, 3rd 2022. Tickets for all shows are available for purchase online now at ticketmaster.co.uk.
In a statement released accompanying news of the tour the Down Like That singer says: "I know I'm speaking for all of us when I say I can't wait to be back inside venues with others having the time of our lives. Forgetting that there's a whole world outside those doors. Words can't describe how important live shows are to me personally, being able to vibe with my fans and perform the music I'm so passionate about. That's what live music is all about. Fun loving good energy from everyone all at the same time. I cannot wait."
Check out S-X's current full schedule including all confirmed summer festival appearances below:
S-X 2021 & 2022 U.K. & Ireland Live Dates
27 August 2021 Leeds, U.K. Reading & Leeds Festival SOLD OUT
29 August 2021 Reading, U.K. Reading & Leeds Festival SOLD OUT
25 September 2021 Bristol, U.K. Dot to Dot Festival SOLD OUT
26 September 2021 Nottingham, U.K. Dot to Dot Festival
18 October 2021 Dublin, Ireland Academy 2
23 October 2021 Newcastle, U.K. Hit the North Festival
20 January 2022 Bristol, U.K. Thekla
21 January 2022 Brighton, U.K. Patterns
22 January 2022 London, U.K. The Garage
25 January 2022 Cambridge, U.K. Portland Arms
27 January 2022 Nottingham, U.K. Rescue Rooms
28 January 2022 Leeds, U.K. Key Club
29 January 2022 Manchester, U.K. Academy 3
02 February 2022 Leicester, U.K. The Cookie SOLD OUT
03 February 2022 Glasgow, U.K. King Tuts Wah Wah Hut
Feels So Good is out now & available on all streaming platforms via BMG/RBC Records here.
---
Let us know your thoughts on S-X over on Twitter @CelebMix now!