In January, Skins celebrated ten years since it came onto our screens via E4. You'll probably remember it featuring a lot of sex, drugs in the bucketload and a group of teenagers you probably once thought it would be cool to be a part of (in reality, not so much).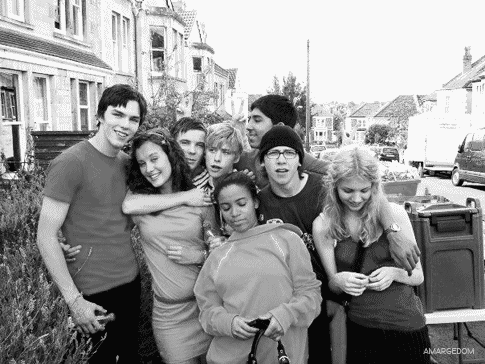 For many growing up this became the first experience of seeing the darker side of life; suicide, eating disorders, bullying and homelessness. But this Bristol based series started the careers of some of our favourite actors. With seven seasons and three generations of characters, here's just where the first generation have ended up.
Tony Stonem (Nicholas Hoult)
Undoubtedly one of the show's lead characters and one of the most successful following on from the show is Nicholas Hoult. Pre-Skins, he appeared in About A Boy (if you're confused as to what we're on about be ashamed!). A series of Hollywood roles have followed on from his small screen stint; The X-Men Series, Mad Max: Fury Road, Warm Bodies, Rebel In The Rye are just four of these. Later in the year, you can see Nicholas on BBC and Netflix in Watership Down alongside James McAvoy and John Boyega. Talk about trading the small screen for the big screen!
Michelle Richardson (April Pearson)
Michelle and Tony had a relationship which you couldn't help but love/hate and their futures away from Skins have been rather different. April has appeared in a handful of Casualty series (let's be honest, who hasn't!) along with a handful of films including Tormented with Skins co-star Larissa Wilson and Age of Kill with musical legend Martin Kemp. If indie music is your thing you might have seen an appearance from April in The Wombats video for Greek Tragedy which you can see below!
Sid Jenkins (Mike Bailey)
The trio of Sid, Michelle and Tony was one we were hooked on and at times got heartbroken over. Just like in the series, Mike has taken a back seat compared to co-star Nicholas and seemingly disappeared off the face of the earth. A few appearances in films such as We Are The Freaks (set after Margaret Thatcher's resignation) were enough for Mike as he withdrew from the limelight and lived a relatively normal life which is perfectly fine.
Cassie Ainsworth (Hannah Murray)
Cassie's life was one you couldn't help but become hooked on through her depression and eating disorder issues. Most frequently seen in Games of Thrones playing Gilly, other TV credits include Doctor Who but she's also had roles on the big screen in films including Lily and Kat, The Chosen and Untitled Detroit Project which is due for release this year. Hannah really isn't shy to try out new things as she's also appeared on stage in productions including That Face and Martine. Is there anything this girl can't do?
Chris Miles (Joe Dempsie)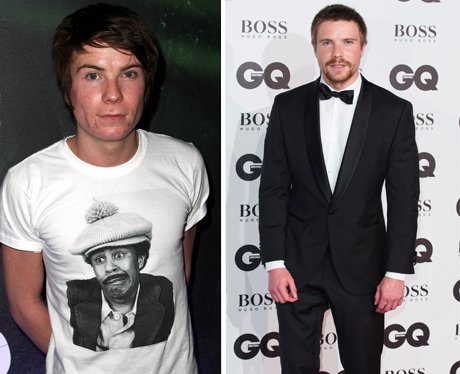 Joe Dempsie aka the one you couldn't help but fall in love with even if he sleep with a teacher. We even found ourselves shedding a tear or two (more like two hundred) when he died too early on in the series. But our sadness soon subsided thanks to him appearing on a hefty amount of TV shows including like Hannah – Game Of Thrones playing Gendry, This is England '86, Doctor Who and One of Us. Interesting fact: Joe was one the spokesperson for Clearasil ads in the UK.
Jal Fazer (Larissa Wilson)
Playing the role of Jal, the girlfriend of Chris with a love for clarinet playing Larissa has appeared in a few select roles since Skins. With Holby City, Suspects, The Town on her TV CV along with appearing in British horror film Tormented alongside co-star April Pearson. Jal always was one of the quieter members of the crew which is reflected in her roles after Skins.
Maxxie Oliver (Mitch Hewer)
Since Skins the most notable role Mitch has taken on was Britannia High, remember that ITV series where it followed the adventures of a theatre school group. With Maxxie loving his dance moves during the show it was a role suited perfectly to him! Dabbling in a variety of areas with TV credits including Never Minds The Buzzcocks, films including Behaving Badly (with Justin Bieber and Selena Gomez, not too bad!) and horror film Nightlight. But the most surprising and for us most impressive is his role in Take That's Never Forget musical, who knew Maxxie would go so far! There are some gems over on his YouTube channel here if you fancy a little giggle like we had….
Anwar Kharral (Dev Patel)
We can't even deny that the success Dev has had since leaving skins is very very impressive. Slumdog Millionaire is one of the most iconic films in Oscar awards history and one which shot Dev to new found heights. The list of appearances is pretty endless with The Best Marigold Hotel, The Second Best Exotic Marigold Hotel, Avatar: The Last Airbender, The Road Within, The Newsroom and Lion on his CV. Out of all the cast, Dev has succeeded in getting the most awards and award nominations, the underdog will always shine and Dev has taught us that!
The first generation of the Skins gang really did set the scene for generations two and three, but that's for another time. Who are your favourite characters from the first generation? Tweet us @CelebMix to let us know.