As soon as Halloween ended, stores quickly ditched the pumpkins and ghosts for Christmas trees and snowflakes.
The holiday season is quickly approaching, and to celebrate, Jared Padalecki and Osric Chau, who star/starred as Sam Winchester and Kevin Tran respectively on CW's "Supernatural", have started their own holiday campaigns.
On November 4th at around 2PM Eastern Standard Time, Jared tweeted about his campaign, which he labeled as the "Holiday #AlwaysKeepFighting Campaign". With that tweet, Jared tweeting a picture of himself wearing the product he's selling – an "Always Keep Fighting, SPN Family" shirt. You can see the lovely picture down below.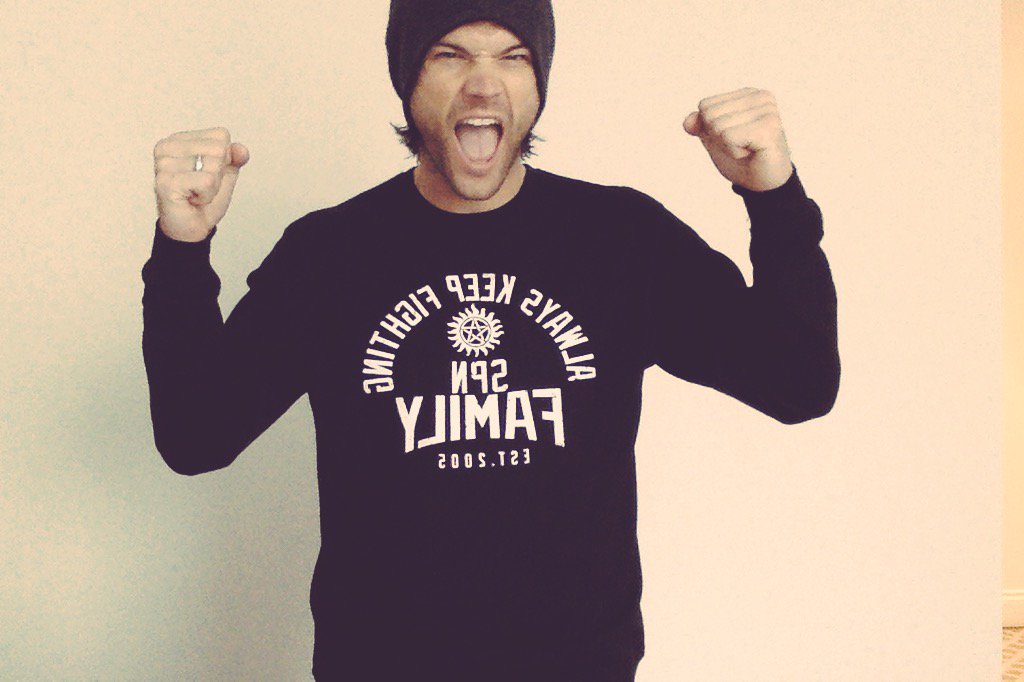 For every clothing item that's sold, a portion of the proceeds goes to the PACK fund, which was described as "a donor-advised fund dedicated towards the long-term support of assorted 501c(3)'s".
The goal's set for one-thousand orders, but within a little more than an hour, over four-thousand have been sold. Absolutely awesome.
There are multiple designs available, ranging from short-sleeved shirts to hoodies. The default color is black, but other color choices are there as well.
If you want to get your hands on one or more of these sweet shirts/hoodies, you can click here to order.
If you're interested in an ugly Christmas sweater design, Osric has just what you need. In the second round of his "Proud to be Unique" campaign, Osric is selling shirts that say just that, alongside some reindeer, trees, snowflakes, and angels. You can see a picture of it down below.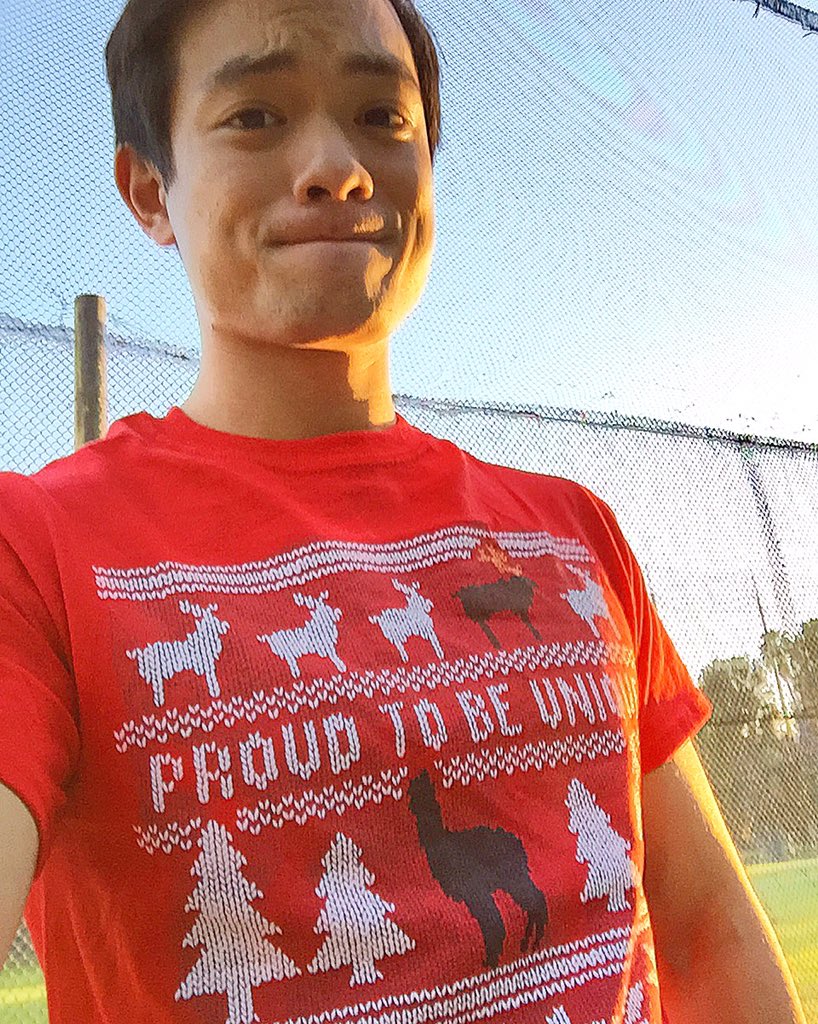 For every shirt/sweater that's sold, some of the proceeds will be donated. According to the website, the proceeds for this campaign will "help fund construction of a school in Nicaragua with Random Acts' Dreams2Acts trip". Both Osric and Misha Collins will be on this trip.
Random Acts is an organization Misha Collins, who stars as Castiel on "Supernatural", began alongside Lisa Walker. The website, randomacts.org, was launched way back in 2010. Misha has a page of items you can buy that are based around his character Cas, as well as other things, and some of the proceeds go right to the organization. You can find all that cool stuff here.
Just like Jared's, you can order Osric's shirt in multiple designs, as well as colors. If you really want to have his ugly Christmas design for the holiday season, you can order here.
Both campaigns are lovely, and they're perfect gifts for the holiday season. Will you be ordering yourself one of Jared and/or Osric's shirts? What about something from Misha's page? Tell us by tweeting us at @CelebMix.