If you like girl groups then you're going to love SVN. Made up of seven badass queens, this new girlband on the block will slay you with their stunning vocals, sassy attitude and a powerful message of self-love.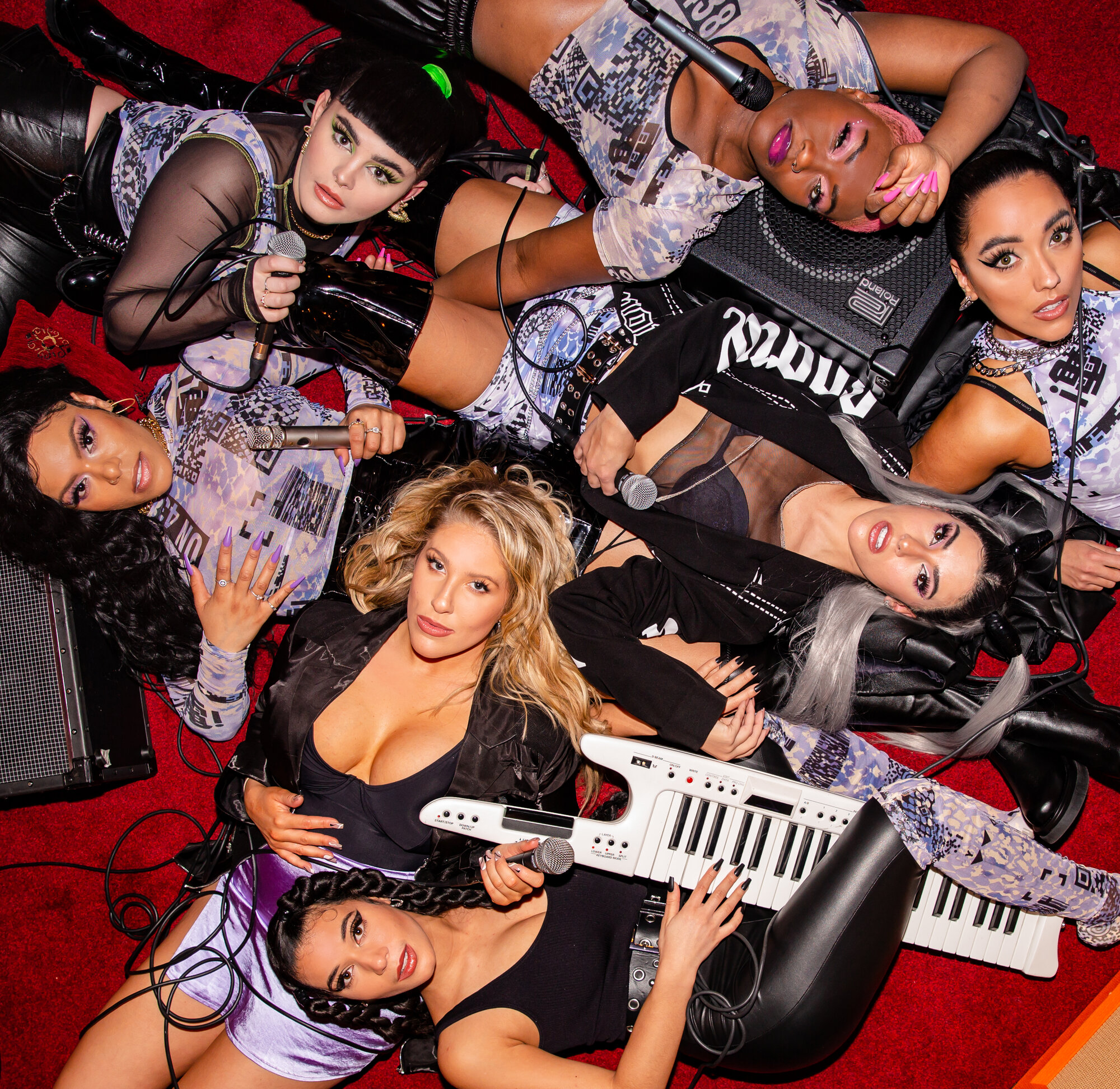 Who are SVN?
SVN are a seven-piece vocal harmony girl group made up of: Millie O'Connell, Aimee Atkinson, Natalie Paris, Grace Mouat, Maiya Quansah-Breed, Jarneia Richard-Noel and Alexia Mcintosh. The embodiment of female empowerment, this diverse girl group strives to show their fans that they can achieve anything if they put their minds to it. Highlighting a unique friendship, this fierce girlband is all about self-love and kindness, all while showcasing their sensational vocals.
Why do they look familiar?
Once upon a time, these rockin' chicks were a part of a royally different girl group. Making up the original West End cast of Six the Musical, the girls enjoyed great success as part of the worldwide phenomenon and were nominated for Best Supporting Actresses at the Laurence Olivier Awards in 2019. Since then, Millie, Grace, Aimie, Natalie, Alexia, Maiya, and Jarneia have gone on to achieve individual success in shows including &Juliet, Pretty Woman, Be More Chill and RENT.
Where can I listen to SVN's music?
At the end of last year, SVN released their first original song called 'Stars'. The empowering bop allows each member to showcase their unique vocals whilst giving us a much needed boost. Plus, they've even been busting their moves to the chorus over on TikTok!
The seven-piece group also released a stunning cover of Jessie J's 'Queen' which perfectly showcases their powerhouse vocals and spine-tingling harmonies.
SVN will also be releasing their highly anticipated new single 'Woman' on April 28 – keep your eyes and ears peeled!
Where can I see SVN perform live?
Following a reunion show at Oval Space and virtual shows during lockdown, SVN will be delivering a headline performance at London's O2 Academy Islington on August 7. The girl group will be showcasing their forthcoming new music and you can find remaining tickets here.
They will also be reforming as the original cast of Six the Musical this June to headline Hampton Court Palace. They will be doing three unique performances across two days, all in the iconic main courtyard of the historic building. The first show has already sold out with remaining shows selling fast – remaining tickets are on sale here.
Follow SVN on YouTube, Instagram, Facebook, Twitter, and TikTok.
Let us know your thoughts on SVN on Twitter @CelebMix