Massachusetts natives Tall Heights and Ryan Montbleau team up to craft a stunning delivery of Crosby, Stills & Nash's "Helplessly Hoping." Together they take the well-known track and elevate it with their own innovative twist. Highlighting delicate guitars and gushing harmonies, they have concocted a striking and intimate rendition.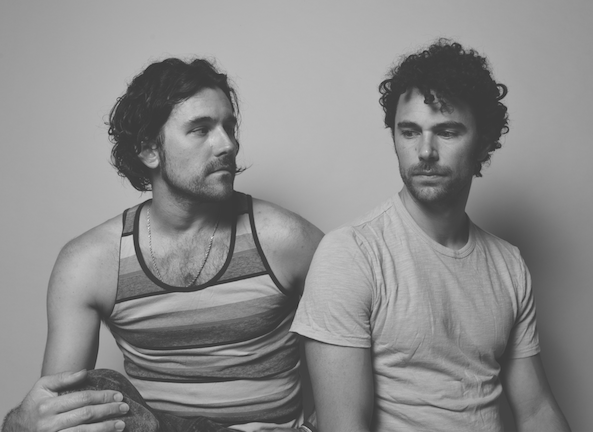 Tall Heights have gained immense success garnering over 200 million Spotify streams and Ryan Montbleau is an acclaimed folk singer/songwriter who's performed sold-out shows all across the globe. First introduced at 'Open Mic Throwdown' in Cambridge, MA in 2011, the three immediately formed an instant bond. They have collaborated on some astounding covers and with Tracy Chapman's "Fast Car" attaining over 60 million streams, it's no wonder the trio has partnered up again for "Helplessly Hoping." Montbleau shares, "what a message and sentiment right now during a pandemic when every day is such a roller-coaster of emotion. Having all of your day-to-day routine taken away, whatever that may be, I think it's making us all dig down deep and continue to find meaning in our lives in a way we haven't had to before."
Montbleau, a folk phenomenon has released his heartfelt songs since the early 2000s and has shared the stage with exceptional talents like Ani DiFranco and The Wood Brothers. Ryan Montbleau is known for his captivating live show and growing loyal fanbase. Tall Heights also worked tirelessly to build their career. From busking on the Boston streets to playing prominent packed venues, they have cultivated a dreamy, wistful sound that attracts listeners around the globe. Check out the cover of "Helplessly Hoping" and get lost in the warm release.
Stay up-to-date with Ryan Montbleau & Tall Heights.
What do you think of their cover? Let us know on Twitter @CelebMix