We were heartbroken upon hearing the news that our favourite A-List couple, Taylor Swift and Calvin Harris, had decided to separate, although their health and happiness is always at the forefront of our minds.
The pair have, surely, got to be up there with one of the greatest couples of all time and so we thought we would take a look back at some of out favourite #Tayvin moments, which melted Fangirls' hearts across the globe, as a way of saying one final goodbye to the ship that well and truly slayed.
These are in no particular order because surely it's not possible to select just one Tayvin moment to be the most adorable? However, we thought it was only right to choose thirteen moments seeing as though T.Swizzle loves the number so much.
1) That time they "finally took a vacation" as Taylor put it, and killed us all with an Instagram spam of beach snaps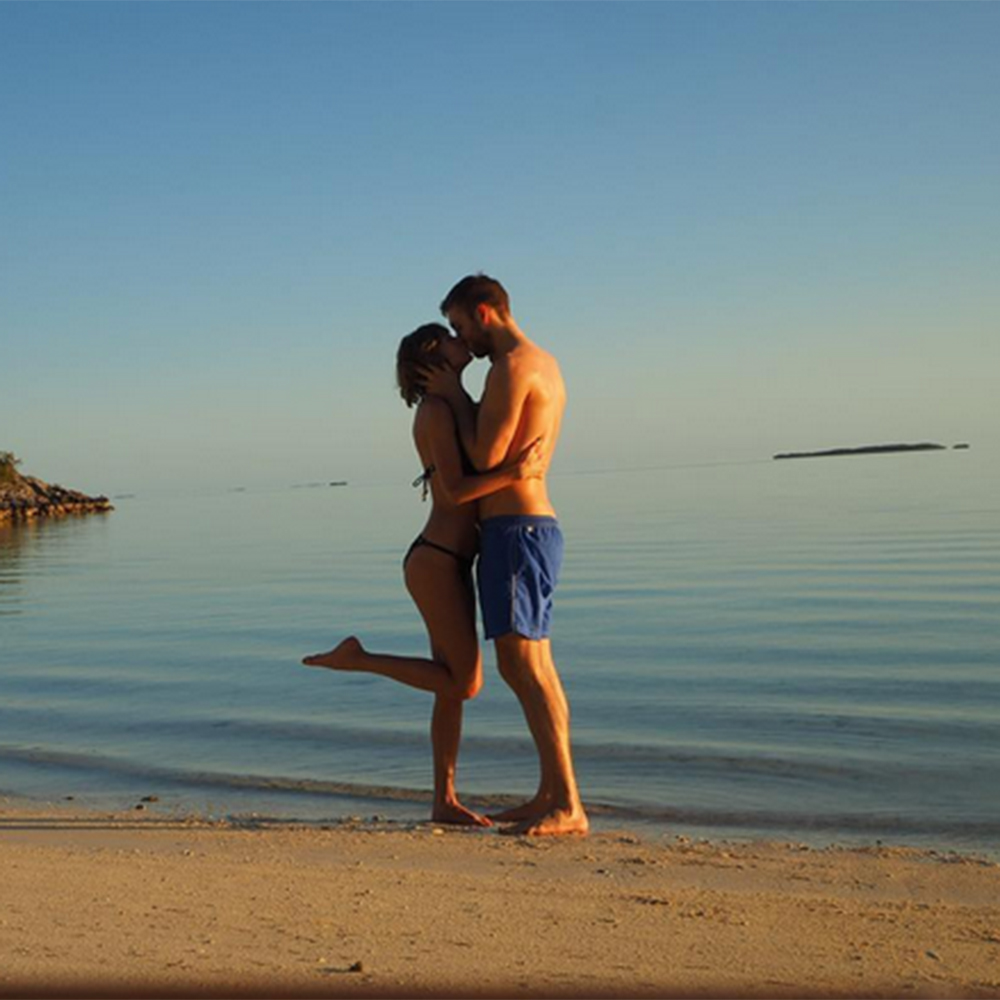 2) When they built snowmen
https://www.instagram.com/p/_pJkocjvHe/?taken-by=taylorswift
3) When they celebrated 4th of July together
4) Their kisses and cuddles at the Billboard Music Awards
5) When Taylor thanked Calvin at the iHeartRadio Awards
6) Their London boat ride with Gigi Hadid, Karlie Kloss and Joe Jonas
7) "Swan goals"
8) Calvin's first social media post of Taylor, captioned "She cooks too"
9) When Taylor shouted "I love you!" to Calvin whilst on stage during the 1989 Tour
10) Taylor revealing that Calvin planted an olive tree in her garden for Christmas
11) When Calvin gifted a necklace to Taylor to celebrate their one year anniversary
12) When Tayvin celebrated their anniversary with a '1 YEAR' cake
SOS: @CalvinHarris posted a video Snapchat with @taylorswift13 celebrating their one year anniversary together! ? ? pic.twitter.com/w3qgbsa5R1

— Taylor Swift Updates (@SimplySFans) March 6, 2016
13) And last but not least, who could forget Taylor dancing to Calvin and Rihanna's performance at Coachella?
https://www.instagram.com/p/BEVfbnYjvB5/?taken-by=taylorswift
Which do you reckon was the cutest moment from this power couple? Let us know either in the comments below or via Twitter @CelebMix.