Queer-Punk pioneers The Oozes make a triumphant comeback this week with the release of their brand new single 'DBSAC', and news that they are to tour the U.K. and Ireland throughout March and April!
---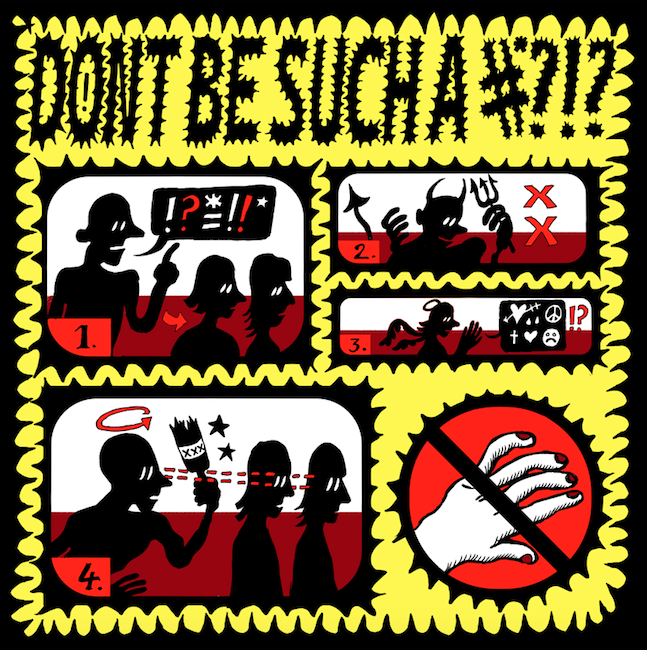 ---
Described as being a two-and-a-half-minute burst of "raw, uncensored, unapologetic punk rock energy, anger, passion, and fire" the explosive sound of 'DBSAC' sees the unstoppable quartet on a mission to call out many of the wrong doings they see taking place within todays society.
Produced by Frank Turner, the single has already been confirmed for a Radio 1 Future Flavour on the Future Alternative Show with Nels Hylton on Tuesday, February 14th.
Of the track, the band say: "'DBSAC' is a track for calling out, patronising and shaming abusers. Its explicit nature is a real mirroring of the thoughts and experiences of so many. In a culture where speaking openly and honestly about rape and abuse is considered taboo and often silenced; the song does the opposite, leaving no room for questioning. It's blunt, to the point and shows the power in reclaiming and repurposing that aggression. Produced by Frank Turner, the process of bringing this song to life was cathartic, making sure to let out all rage and feed the track the most angry, confrontational energy possible. It's also great practice in Tom's ability to swear, and Frank Turner's ability with a bleep button – you nasty bleep slimey bleep. I'm just gonna be blunt if you want someone to suck your bleep then don't be such a bleep. DBSAC is an opportunity for survivors to express their anger unapologetically and without shame."
Listen to 'DBSAC' below:
---
Following the songs release, The Oozes will hit the road to play 42 live dates across the UK and Ireland through March and April as part of the Eyesore Tour!
Scheduled to kick off in Coventry on March 1st, the foursome will visit major cities including Cardiff, Birmingham, Leeds, Sheffield, Edinburgh and Manchester, before wrapping up in Dublin on April 28th.
Commenting on the tour, the group say: "This is the biggest thing we've ever done; we're terrified and so so unbelievably excited and hope you are too! We are putting so much into this ridiculous run of shows to make this the best tour ever, hope to see you there!". Tickets are on sale now and can be purchased on the links below."
Check out the dates for The Eyesore Tour below: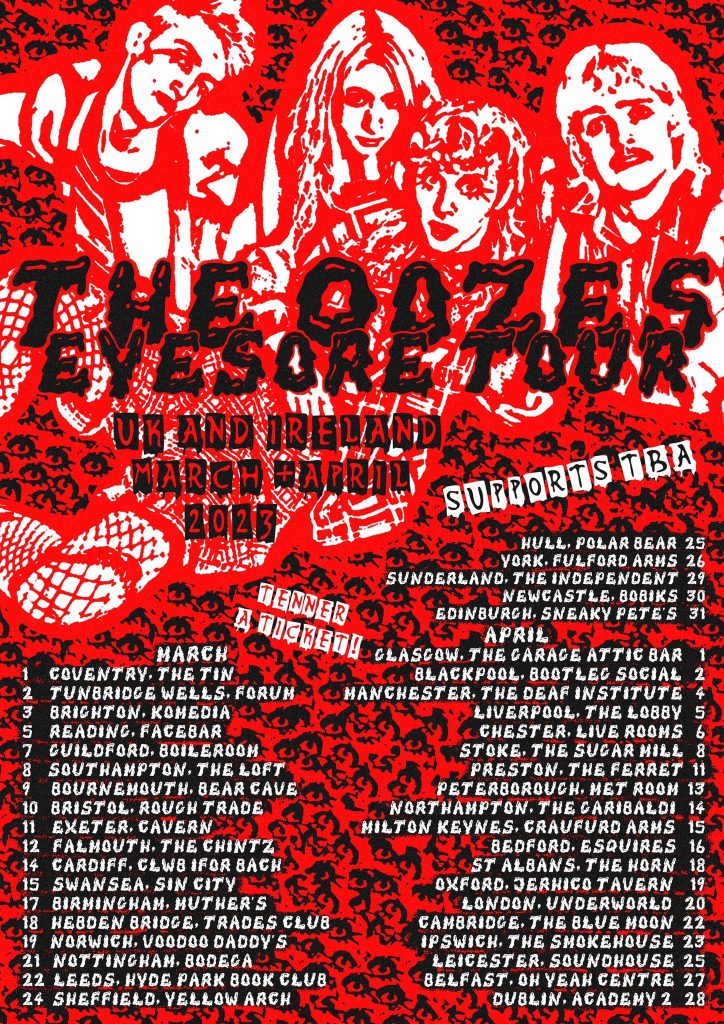 'DBSAC' is available to download / stream now.
---
Let us know your thoughts on The Oozes over on Twitter @CelebMix now!