Veganism, once considered a fringe diet and lifestyle, has become mainstream. Sales of plant-based foods, a key indicator of the growing trend, have seen a sharp increase in recent years. Sales figures from the US market indicate that over $7 billion was generated in 2020: an increase of 27%. To put it in context, this growth rate is about nine times that of 'regular' food sales. Suffice to say, veganism is viewed as integral to a more sustainable food industry and a healthier lifestyle.
A new vegan fitness ecosystem
The fitness industry has also embraced the vegan approach to health and wellness. Events like the 2018 Netflix documentary, 'Game Changers', have been partly responsible for raising awareness, demonstrating the viability, or superiority, of plant-fuelled exercise.
One vocal proponent of plant-powered fitness is 'The Sculpted Vegan', a.k.a. Kim Constable. The Belfast-based female bodybuilder is best known for her innovative approach to glute training: 'Butt Camp'.
Constable is set to release a new subscription-based app, billed as 'Facebook for fitness-mad vegans'. The app is designed to be a 'one-stop shop' for everything related to vegan fitness: workout tips and techniques, notifications and reminders to stay on a healthy track as well as dietary advice.
"Like other social media platforms", Constable says, "there will also be the ability to upload different types of media, progress pictures, comments, likes and shares". She adds: "You're not just pulling information off a bland website, you're interacting with a like-minded community of fitness devotees. People who can motivate and inspire you."
Simple & streamlined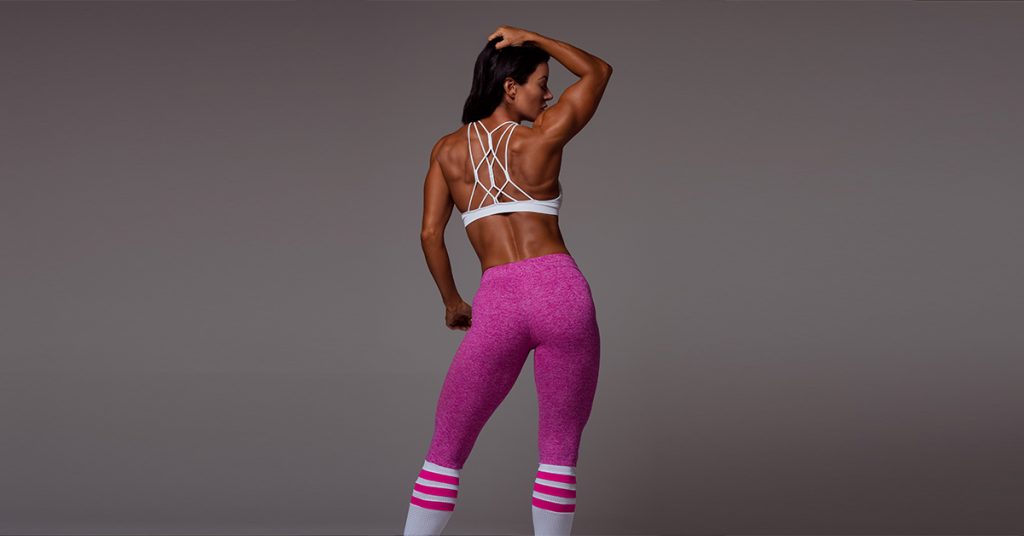 The impetus for the app was the realization that the world is 'switching gears' and moving increasingly towards integrated technologies. Instead of sending clients to numerous platforms or asking them to access multiple downloads, it's much simpler, and more streamlined, to direct users to one place, for everything.
Roger Dooley, bestselling author, describes friction as "the mortal enemy of motivation": it interferes with behavior change. In short, the more steps you ask clients to take, the more buttons you ask them to press, the more they will feel like giving up. Constable, and her team, recognized that "many clients were already struggling with finding the motivation to hit the gym and stick to the diet. We wanted to remove clutter and make everything less complicated."
Time-saving features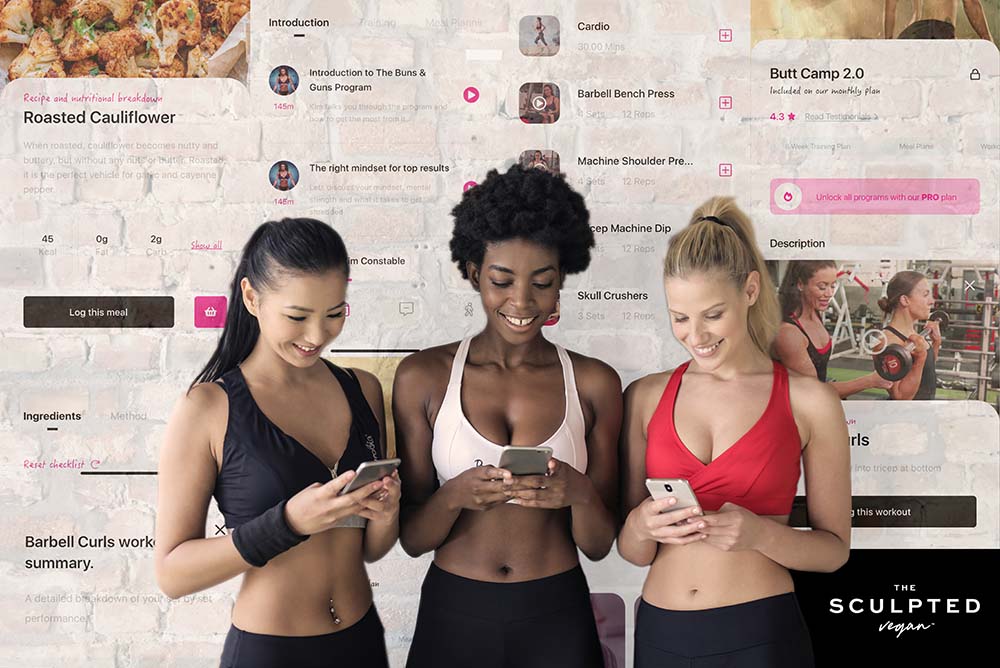 Built from the ground up, to incorporate member needs and feedback, the app is designed to make everything as simple and smooth as possible. Consideration was even given to the fact that many are so busy, they lack the time for reading. Dense PDFs have been replaced with convenient audio files.
With a growing number of people adopting veganism as a means of looking and feeling great, the app offers a practical way of quickly integrating the required lifestyle changes.
Moreover, as platforms increase restrictions, making it harder for entrepreneurs and content creators to share their material, Constable sees the app as a logical move to improve service delivery and minimize disruption.