With Christmas 2021 fast approaching, Drag Race superstars The Vivienne and Tia Kofi are two Queens on a mission to spread some much needed festive cheer this holiday season, with the release of their brand new single, Jingle Bell Rock.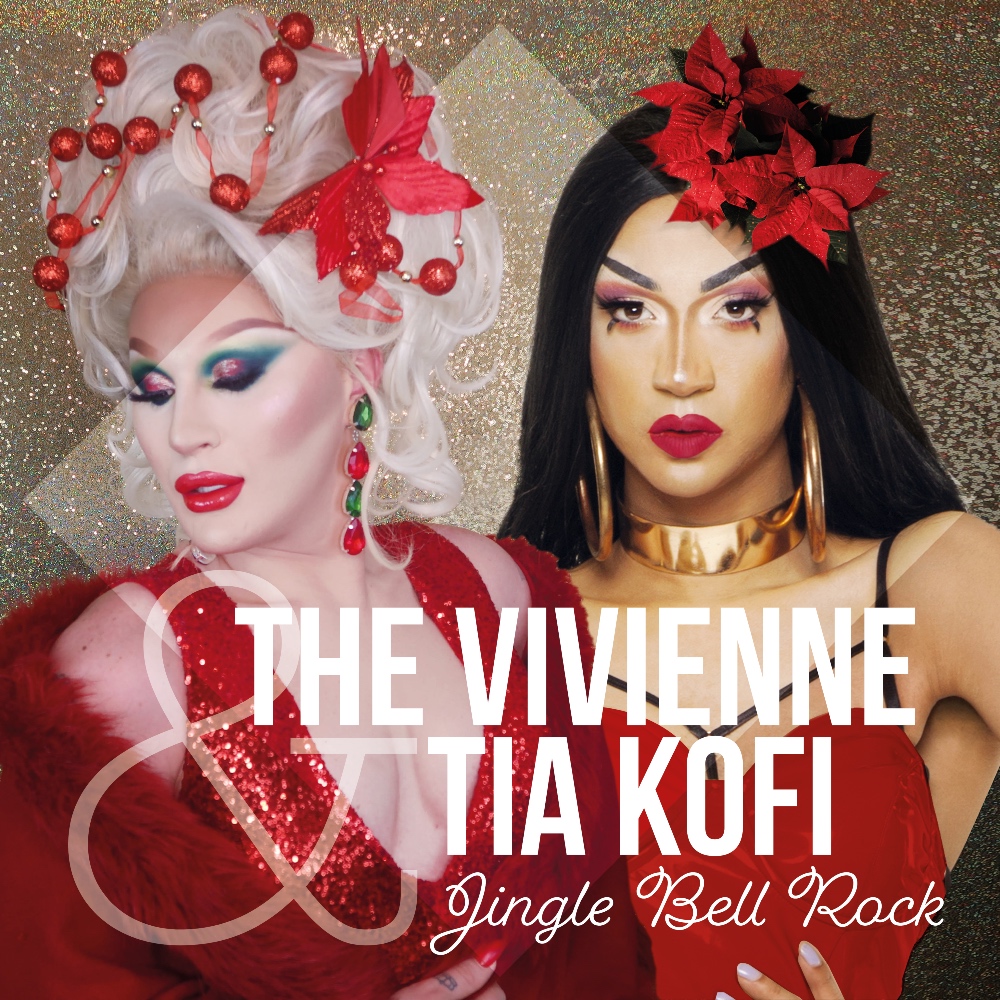 Produced by Simon Jones and Julian Wharton, the duos electro-pop inspired version of Bobby Helms 1957 classic Christmas hit, sees the pair deliver stellar vocal performances, bringing to life both the tracks original, and updated lyrics, with the same trademark sense of fun and wit you would expect to hear from two of the UK's biggest drag stars, currently at the top of their game!
Listen to Jingle Bell Rock below:
2021 has proved to be quite the exciting, and successful year for Tia Kofi and The Vivienne, with both artists releasing solo music as well as touring the UK and re-opening London's West End with their Drag Queens Of Pop theatre show.
Following the release of her debut single Outside In – a killer disco anthem written by Little Boots and Tom Aspaul – back in February, Tia dropped her EP Part 1: The Damage at the close of summer. Hitting No.3 on the main iTunes chart, and No.1 on the iTunes Pop chart, the spirited collection of 5, top-tier pop bops won praise from critics for its high energy and super slick musical production.
Never one to rest on her laurels, The Vivienne returned to the airwaves in April with the release of her track Bitch On Heels. Serving as the follow up to her cover of Dead or Alive's You Spin Me Round (which was produced by dance pop guru Initial Talk) the track was written by global superstar writer Diane Warren and received plays on BBC Radio 2 and Gaydio.
Jingle Bell Rock is available to download / stream now via Intention Records.
---
Let us know your thoughts on Tia Kofi and The Vivienne's version of 'Jingle Bell Rock' over on Twitter @CelebMix now!