Famed New York Watch Collector Zach Lu (or @zachattack__25 to his social media fan base of 82.9K followers) is a devoted Richard Mille connoisseur. Richard Mille's brand vision is exceptional and unlike any other in the watch industry. Mille infused his 2001 brand with mechanics that embodied his personal passion for both futuristic technology and racing car ergonomics. Despite its newness on the luxury stage, Richard Mille widened horology horizons with its groundbreaking approach and quickly became a coveted brand, particularly desired by young collectors who yearned for watches that satiated their hunger for ultra-modern elegance, and sometimes shocking designs. 
Zach Lu made his first plays in the watch world in 2005 when he was only 15. But he had memorized treatises that detailed the unique marriage of mechanization and beauty that found home in haute horology, and had begun to blossom into an effecianado steered by both careful discernment and youthful energy that sparked with particular brilliance when he first courted an intimate relationship with the RM brand. Now, seventeen years later, Zach Lu bears the badge of an established VIP client and his collection is filled with some of Richard Mille's most inventive pieces.  In December 2021 for example, Zach posted pictures of the RM 52-05 on his wrist and captioned it his "favorite sapphire of all time"; this piece was part of Pharrell Williams' line and Zach adds that only Pharrell Williams could make a watch this astonishingly creative before calling Williams the "king of sapphires'. Zach also treasures his limited edition Rafael Nadal RM 27-04, with its manual winding tourbillon; the model celebrates the ten-year collaboration anniversary between the multiple grand-slam title winner and Richard Mille and represents the mutual respect and admiration that each man has for the others' ground-breaking career. "I love the futuristic design," said Zach Lu of his Nadal acquisition, before adding that their material components made watches like this "perfect for everyday use".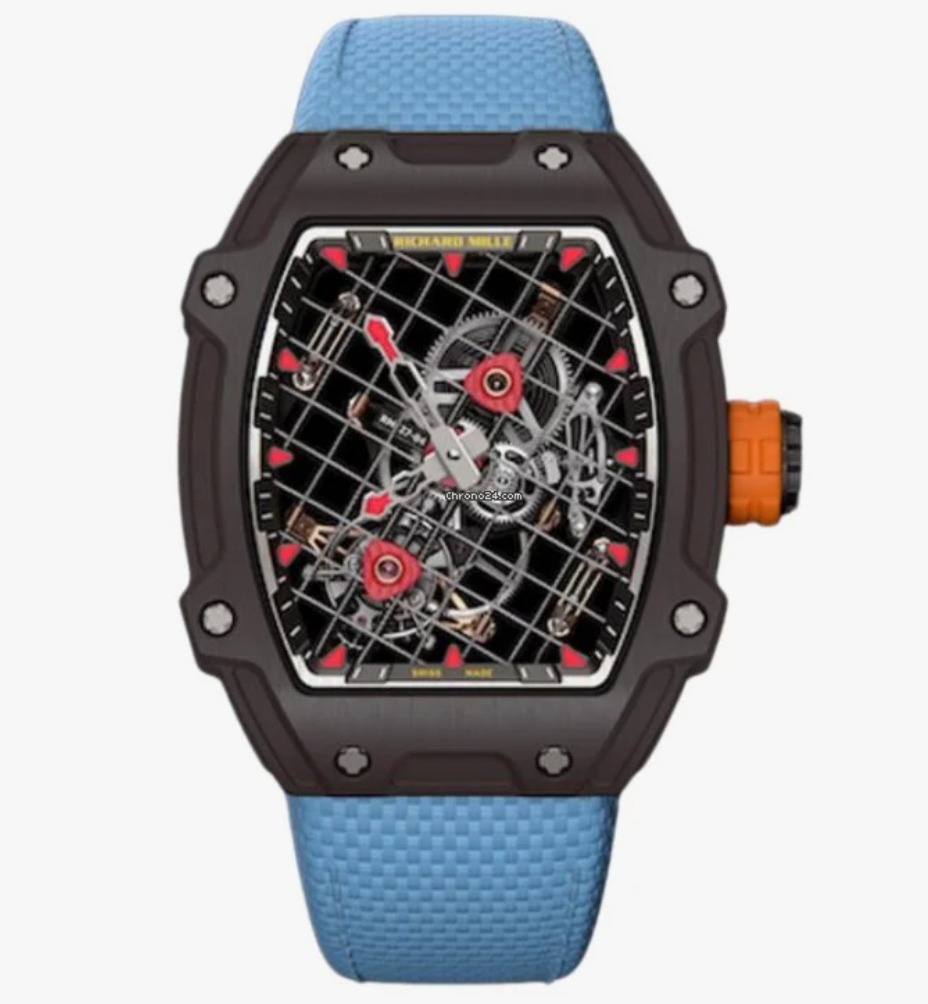 In fact, Zach Lu's RM 27-04 acquisition was memorable for a number of reasons. With this watch, Zach managed to score a model limited to only 50 pieces across the world with a design that any collector worth his salt could call the holy grail of his whole career. And perhaps even more significantly, after he had purchased the timepiece, Richard Mille invited Zach to the French Open where he met and interacted with Rafael Nadal. Zach still looks awed when he talks of the occasion, and calls the meeting "mind-blowing". His nascent relationship with Nadal didn't stop there however; Zach met Nadal again–in a less formal social setting this time–at a famous Melbourne casino and thoroughly enjoyed talking with him. 
Zach Lu is unashamedly thankful for the opportunities that his RM connections have given him. "I'm going to continue to have a deep interest in RM for a long time," he said. "They have excellent watches and perfect sporty models"; incidentally Zach catogerizes his watches by their 'sporty' or 'classy' demeanor and whets his appetite for sporty wear almost entirely by RM timepieces. He adds that additionally, he also has "great faith in Richard Mille's future" in terms of both their growing innovation and the mark they continually make in the luxury world filled with famed and highly-skilled celebrities. Zach Lu knows that his long-lasting closeness with Richard Mille will only continue to furnish him with priceless memories.