While most people are waiting for December 31st and are well past ready to write off 2016 as 'the year of which we do not speak', Christmas is finally upon us and there's still a reason to celebrate. The fact that we're here at all means that there's still some joy left in this world and today is the perfect day to embrace it.
We know you lot are probably busy spending time with your friends and family today; snuggled up with big blankets, mugs of hot cocoa, and enjoying the magic of Christmas. There's a spirit of the holidays that just makes it easier to believe in hope and happiness; maybe it's all those bright lights and sweet songs on the radio.
There's also that whole 'Santa Claus coming to our houses and bringing us gifts just for existing nicely' thing that's pretty sweet too.
We wanted to take a moment to thank you for staying with us this year; for being with us from the beginning. This has been an incredible journey to go on alongside our readers. We've covered celebrity news, written op-ed pieces on some of today's most heavily discussed topics, and found a family of readers who make us feel like we've truly been blessed with the best job in the world.
We've also been able to review films and music, attend festivals and conventions, interview celebrities and up and coming names you need to know; and we hope in all of those posts, that you found some positivity and some interesting information about your favorites! There's always going to be an abundance of drama and negativity in the media, but we'll always strive to show positivity and kindness instead.
We're counting our blessings here at CelebMix and all of you fall into that category. If you've taken a quiz, read an article, shared a piece, been involved with a giveaway or even asked us to do better; you've helped us grow as a site and you've given us more than we could thank you for.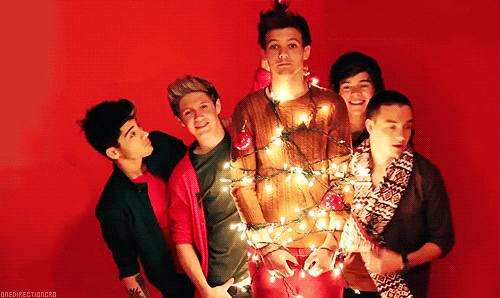 From our family to yours; we hope all of your wishes come true today and if they don't, we hope that you know sometimes our blessings come to us in disguise. We're also hoping that next year Santa has a new One Direction tour, or single, or music video, or anything at all for us because the year without our favorite boys has been a year without a whole lotta joy.
Merry Christmas!