A few days ago, YouTube star Adam B introduced his new HQ space to his fans on social media.
The space is his new warehouse studio space which is finally completed to Adam B's signature style. The space has gone from disused warehouse, to a cool space. We certainly love the look of Adam's new HQ. There is even a foam pit in Adam B HQ! So what there not to love about Adam B HQ?
Adam B has said "I am over the moon with how the place looks! I can't wait to finally show it on camera. It feels like a 4-month side project and secret that I couldn't tell anyone about. It's a weight off my shoulders for sure."
In addition to his new studio space being complete, Adam B is set to launch his brand new LIVE Saturday night show this weekend. This will be broadcast, LIVE from Adam B HQ. We are buzzing to see what Adam's new show has in store. It will definately provide some good Saturday night entertainment.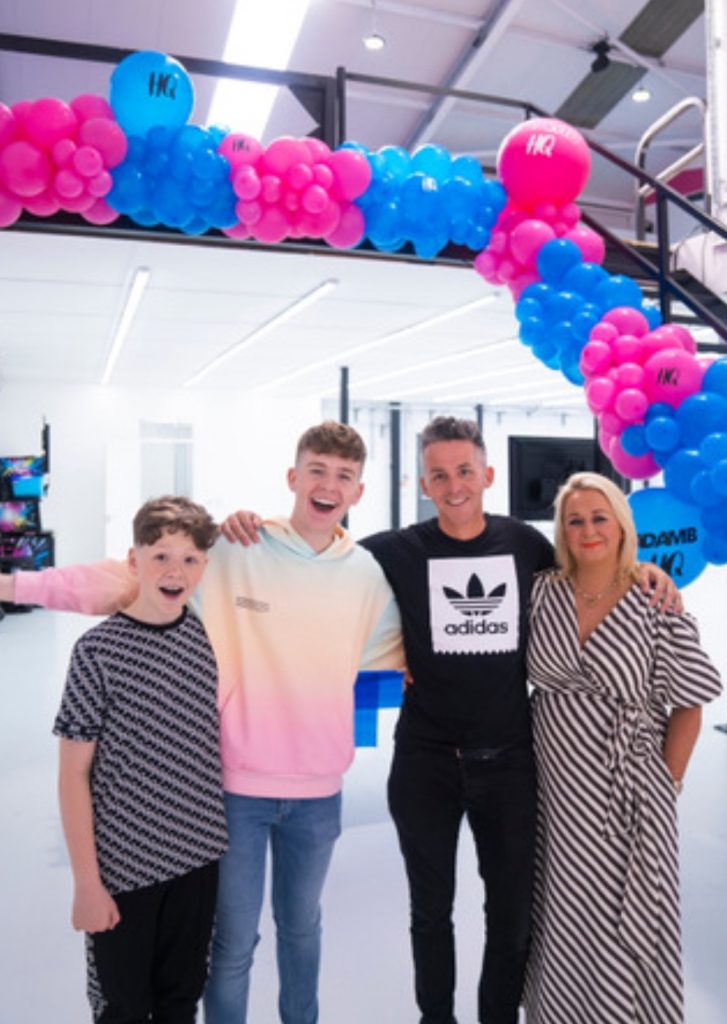 The show starts Saturday 21st August at 7PM UK time via his YouTube channel. A new show taking place once every two weeks and will include plenty of special guests, interviews and will be packed with surprises along the way. Adam has also teamed up with a local production company for these shows. Rehearsals are already underway for the first live show.
Adam has also said, "Along with the live show, I am in the beginning stages of producing a podcast. We have designed a podcast set in this warehouse as I've basically tried to 'future-proof' this space."
We definately think that Adam's new show is going to be amazing. We can not wait to see the first episode when it is broadcast on Saturday.
You can check out the new Saturday Night LIVE show via Adam's channel.
Let us know what you think on Twitter @CelebMix