Rising rap star Zaire this week drops the epic music video for his debut single, Shotti – a hard-hitting, afro-pop inspired track that lyrically serves as a powerful reminder to remain resilient through difficult times.
Produced by Mike Brainchild (MOELOGO, Kojo Funds) and released via Lost Ones Recordings, the 19-year-old says of his musical debut: "For me the song is about being strong and confident enough to stand at the frontline and face anything, whatever it may be. In my life I've seen a lot and have learnt to always expect the unexpected, that's why in the hook I say 'just in case' – because you never know in this life what may come your way. It's a warning to always be prepared."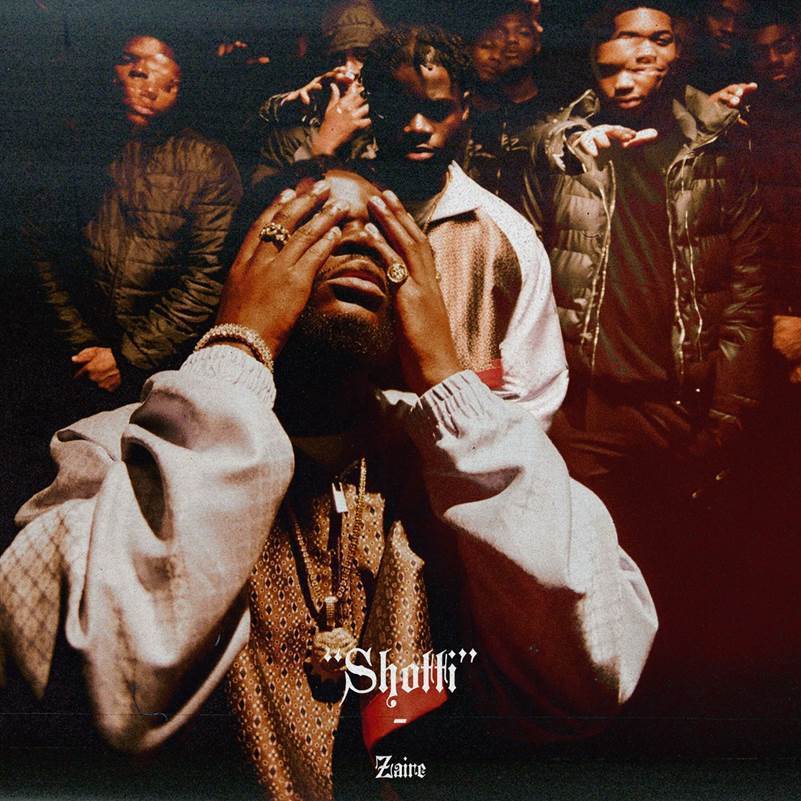 Directed by Meeks & Frost (Pa Salieu, Shaybo), the tracks accompanying music video is sure to strike a chord with viewers, its arresting visual images and cultural representation shining a light on Congo's deep history and delving into the themes of war and combat.
Watch the official music video for Shotti below:
Introducing… Zaire
Born in Congo and raised in Bradford, West Yorkshire, recording artist and multi-instrumentalist Zaire first moved to the UK when he was just 4 years old, quickly developing an intrinsic love for music – honing his craft in church, learning to play drums, keys, bass and guitar.
Seeing himself first as an African, Zaire developed his signature sound, which fuses Afrobeats and UK rap in what he calls 'Afrocentric Rap' after beginning to experiment writing his own music at the age of 11 – ripping YouTube beats, and recording tracks at his friends studio.
Deeply passionate about his roots and culture, Zaire adopted his native land's post-colonial name 'Zaire' which comes from a Kongo term meaning "the river that swallows all rivers" and upholds the strengths of the original people by embracing a warrior spirit within his music.
Shotti is available to download / stream now. Be sure to keep up with Zaire here: Instagram | Twitter | YouTube.
---
Let us know your thoughts on Zaire's debut single & music video for 'Shotti' over on Twitter @CelebMix now.