Zayn Malik and model Gigi Hadid broke hearts of 1D fans by suggesting for a while that they might be dating each other.
These two just became single when Gigi split from Joe Jonas earlier in 2015, and Zayn split from former fiancée Perrie Edwards back in August.
First in January, they were snapped together as they browsed New York and rumors began spreading about the couple.
After a while, Gigi  was pictured wearing Zayn's Bradford City top, as the stunning model shared it on Twitter and immediately captured the attention of the club, who asked about the top and then cheekily our former 1D-boy replied to them.
When you try to be the local alarm clock cause you wanna do activities ? @bellahadid @CSmoller pic.twitter.com/ju0TGVhFwG

— Gigi Hadid (@GiGiHadid) December 31, 2015
@GiGiHadid @bellahadid Gigi, do you not have the new #bcafc shirt? We'll have to get you one!

— Bradford City (@officialbantams) January 1, 2016
It's a lil old ;) https://t.co/rlCrp91QaF

— zayn (@zaynmalik) January 1, 2016
1 month ago the pair gave fans the first serious indication 'Zigi' is official when Zayn shared a lovely selfie with Victoria's Secret model Gigi. This selfie appeared on Instagram.
Now things are getting more serious between them.
In the past days Zayn's first single just came out and surprised fans. Malik's rumored girlfriend Gigi appeared in the music video where they were cuddling and kissing. They both acted very professional but it looks like it was very obvious that they were in love.
The video seemingly made it official to the fans that the duo are in a romance, but nothing had been confirmed yet.
There were rumours about the couple saying they're set to last, and it seems like Zayn finally confirmed it in a unique way.
Zayn officially confirmed on Wednesday that Gigi is his girlfriend.
He went chatting with Zach Sang & the Gang about his first music video "Pillow Talk" that has already gained 37 millions of views on YouTube.
While chatting, a fan asked a question about Gigi who was featured in Malik's MV.
'Was it cool to have your girlfriend in the video?'
'Uh, yeah. That was cool. it was something . We enjoyed it. It was fun.' – Zayn answered.
'No one easier to make out with than your own girlfriend, right?'
'Exactly' Malik added.
Well we think Zayn's responds with the giggle on his face – yep, we saw what you did there during the interview – they're an item and we're happy for them!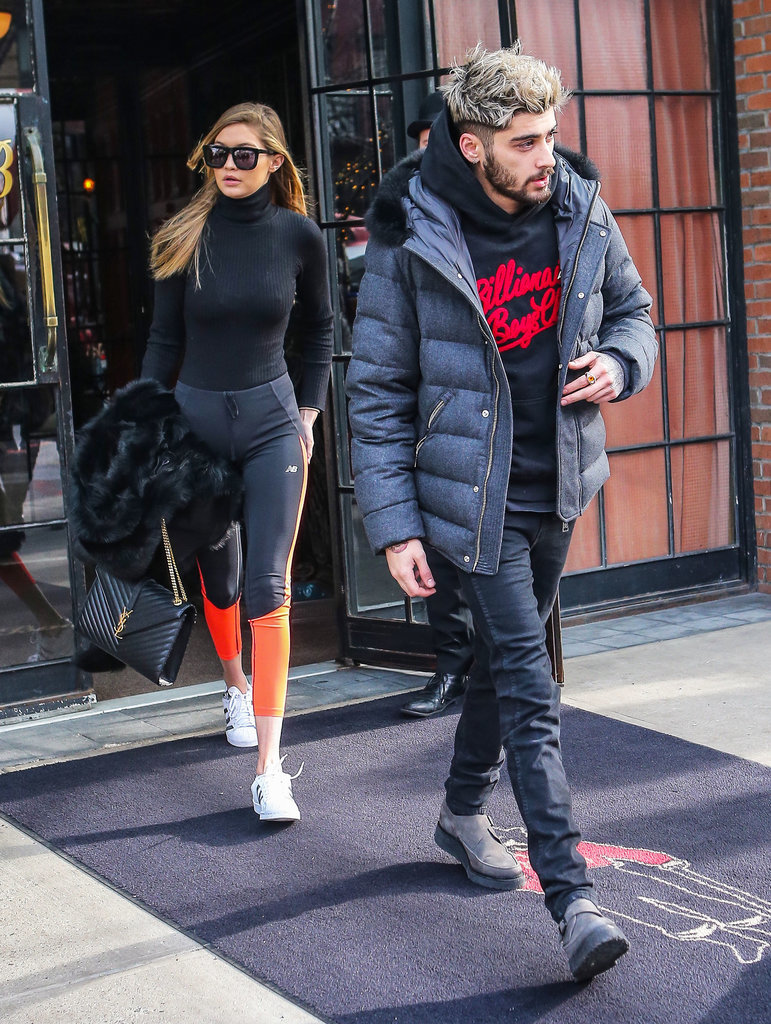 What do you think about Zigi? Share your comment below and don't forget to follow @CelebMix on Twitter!