In an open letter to the new U.K. Prime Minister Rishi Sunak, Zayn Malik appealed for government support to provide free school meals to all underprivileged children living in poverty in England.
Global pop and R&B phenomenon Zayn Malik, known for extending his passionate commitment to social causes and concerns, is once again making the most use of his gigantic celebrity platform as a global musician, social influencer, and philanthropist. The former One Direction star penned a letter to Rishi Sunak, urging him to confront Britain's grave problem of food poverty amid the cost-of-living crisis.
In the letter, he recounted his "personal experiences and stigma around food insecurity" growing up in the working-class town of Bradford, in West Yorkshire, England and relying on free school meals.
He plead government to commit in their upcoming budget on November 17 to provide free school meals for all children coming from families relying on universal credit and to help make a difference in their lives.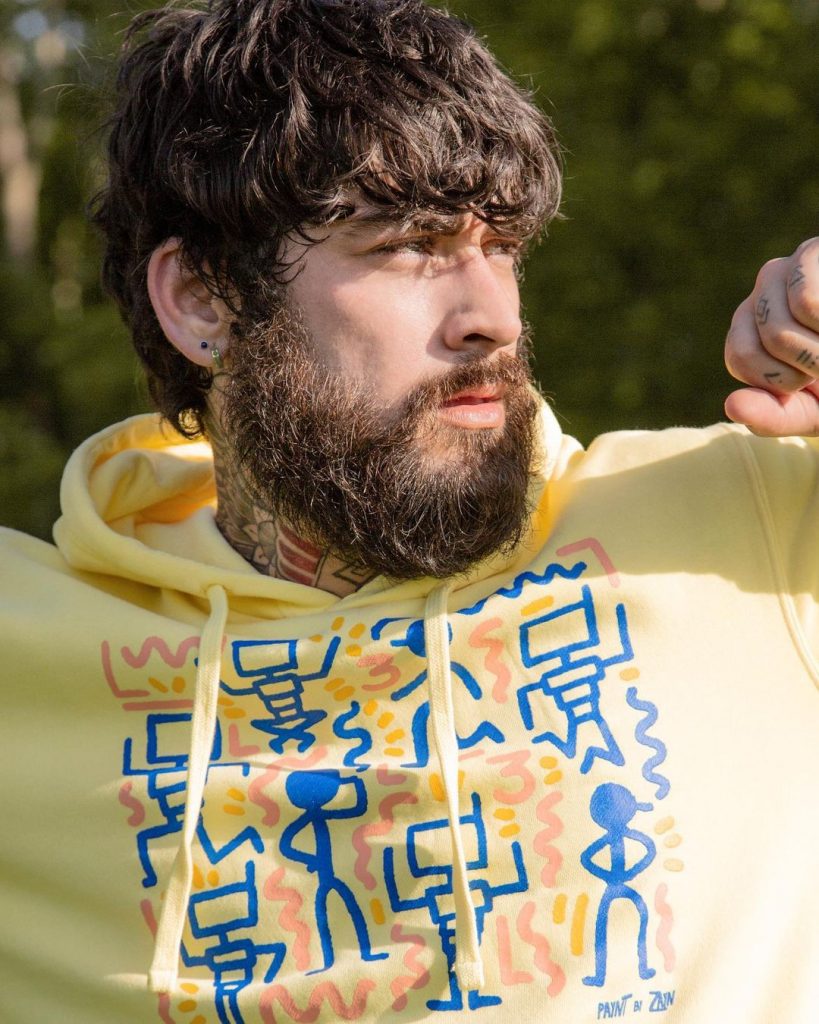 Zayn recently became an ambassador for the Food Foundation and is backing its Feed The Future campaign, led by a coalition of organisations including the Food Foundation, Bite Back 2030 and Jamie Oliver Ltd.
Zayn Malik is the latest prominent name to bolster wider access to free school meals, joining England football star Marcus Rashford and celebrity chef Jamie Oliver. He hopes his letter convinces the government to include a free school meal for all children living in poverty as part of the Autumn statement.
The 29-year-old shared the letter to Instagram with the caption: "No child should have to suffer the trauma and stigma of hunger & poverty. We want every child to grow up healthy to lead productive lives. I am calling on @10DowningStreet to expand #FreeSchoolMeals to every child in poverty in England."
According to the Food Foundation, four million children live in households that experienced food poverty in September 2022. In addition, nearly 800,000 children in England are living in poverty and do not qualify for free school meals at the moment. Malik said many parents are "already doing everything they can" and more government support is "desperately needed".
"These children are suffering from lack of concentration. Some even resort to stealing food from school canteens because they are so hungry but can't afford to buy lunch. They are also feeling shame, which is directly impacting their physical and mental health."
"I know what that shame feels like. I have seen it first-hand as growing up in Bradford, I relied on free school meals," Zayn wrote.
He further added, "Free School Meals are such a big help for the poorest children in our society and they guarantee a reliably hot, nutritious lunch every day at school, so children can thrive rather than worrying about where their next meal comes from."
"My hope is that in writing this letter, we can all ensure that no child ever has to experience this hunger and stigma again, as my experience is not unique; it is a struggle that many children in England are sadly going through right now."
He concluded by saying, "As Prime Minister, you have the power to change this. Please act in good conscience and commit in your Budget on 17th November to giving all children living in poverty a Free School Meal. Children going hungry is not inevitable and should not come down to a political issue or ideology."
Anna Taylor, executive director of the Food Foundation, said: "[Zayn's] own experiences as a child will resonate with many young people in Britain today whose voices go unheard."
Who is eligible for free school meals?
In England and Wales, children aged 4 to 16 are eligible for free school meals if they live in a household that relies on income-related benefits like universal credit and has an annual income of less than £7,400 after tax, not including welfare payments. But about 40% of universal credit claimants have jobs. So one can receive the benefit, but earn more than the threshold, meaning their children don't qualify for free school meals.
The income cap is £7,920 in Scotland and £14,000 in Northern Ireland. Scotland and Wales have recently committed to offering free school meals to all primary pupils. The Welsh government will provide free school meals for all primary school pupils by 2024. Approximately 1.9 million children are entitled to receive free school meals in England, as per June 2022 data.
The government said it would keep eligibility criteria under review.
According to BBC reports, the government earlier stated that it has already broadened access to free school meals more than any other in recent decades. Past Ministers have also said that during term time, the government "provides more than 1.6 million free school meals, providing pupils from the lowest-income families with a free, nutritious lunchtime meal".
Connect with Zayn Malik here: Instagram | Twitter | Spotify
Share your thoughts with us on Twitter at @CelebMix!