Some of Nia Lovelis' best-known attributes are her talent and skill for drumming and while we definitely have a thing for drummers, Nia's talent isn't the only thing about her we're in love with.
This drummer from Hey Violet has proven she's got what it takes to not only steal our hearts but she's also proven that she has no plans on giving them back, which we are more than okay with!
We've decided to comply a list of 10 reasons why we love her and by the end of this, we're sure you'll be in love with her too.
10. Nia + Pets = Adorable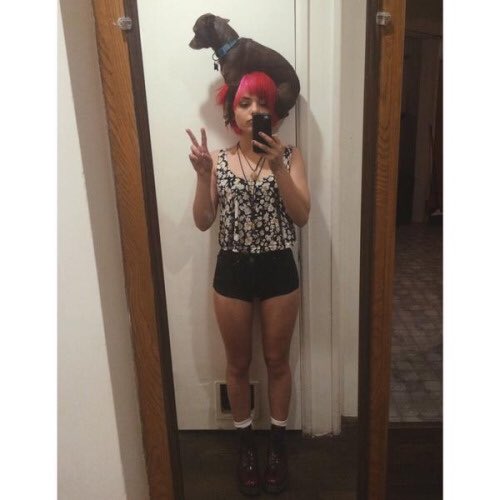 Nia has a huge thing for pets and we think she's probably the biggest pet lover there is! We need not have to explain what we mean because this picture says it all!
9. Her Tattoos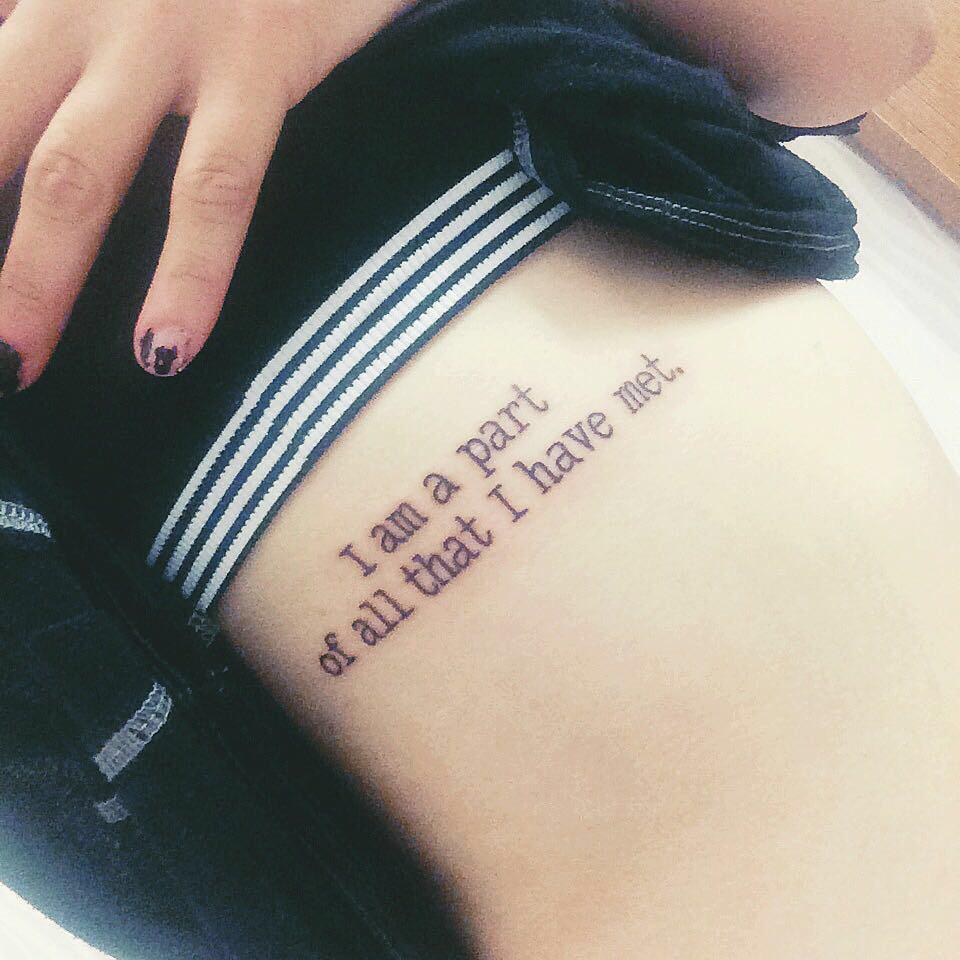 Another one of Nia's best known attributes is her tattoos. The ink displayed across her skin are of stories left unspoken and some of us are left to wonder what they truly mean. Nia has briefly described what the meaning of some of her tattoos are but her inspiration for getting them is still unknown. Regardless of what the stories behind them are, they're still pretty amazing.
8. Her Tweets
that's not my name, that's not my name

— ?boi (@NiaLovelis) April 10, 2016
Nia's infamous and poetic tweets are what keep us on our toes. They range from lyrical (as the one represented above) to snarky and sassy quotes from her close friends and bandmates. Her tweets are just one of the little things we cannot get enough of.
7. Just Look At Her
We love every single thing about Nia – from the little things to the big things, there isn't a thing we don't love. Her personality, passion, and aspirations are just some of the few things that made us fall madly in love with her. Nia is our definition of perfect.
6. Her Eyes
As if the reasons why we love Nia couldn't get any better, we've added her eyes to the mix. You can't possibly look at them and not instantly love them!
5. Her Voice
https://www.instagram.com/p/_2RVerIf8D/?taken-by=nialovelis
How do we describe a voice like Nia's? Angelic, melodic, sweet, beautiful – the list goes on forever. It's music to our ears! She doesn't have a lot of solos in Hey Violet's songs and we definitely wish she had so much more. We're so in love with her voice that we could hear her sing all day!
4. Her Selfies
Next to her sister Rena, Nia is the most photogenic member of Hey Violet but nonetheless, her selfies are always something we look forward to seeing and we'll admit, her amazing photos hit us right in the feels. We can't help but let out a little squeal or two – maybe even a scream when we see them.
3. Snapchat
Although she's chosen to keep her Snapchat account a private one, Nia never fails to share a few shots of herself using one of Snapchat's newest filters on Twitter. We must say, she looks cute and amazing (like she always does) using the dog filter while snapping this shot.
2. Her Passion for Drumming
You can see how much Nia loves being behind a set of drums whether she's on stage or not – her smile, facial expressions, and body language say it all. She's been drumming for quite a while (9-10 years to be exact!) and has no intentions of stopping. We love seeing Nia happy and doing what she loves!
1. Just Nia Being Nia
We just can't get enough of this quirky, funny, and amazing punk rock gal from Los Angeles – who wouldn't? There's just so much to love about Nia that you wouldn't have any reasons not to! Her bright smile is enough to make us smile alongside her and her quirky personality is just enough to make us laugh until it hurts!
We think it's safe to say that we're absolutely head-over-heels for Nia Lovelis!
What are some of the reasons you love this amazing drummer from Hey Violet? Leave us a comment below or tweet us your reasons why @CelebMix.