Credit: ITV
The iconic children's television programme Balamory is celebrating its 20th anniversary next month.
To celebrate, the show is airing on BBC iPlayer for the first time, for a whole new generation of families to watch and enjoy.
Balamory was known for its inclusivity, diversity and those stunning views of Tobermory, in Scotland. Children were told to be who they wanted to be, no matter what.
Today, two of the cast members, known as Miss Hoolie and PC Plum, and played by Julie Wilson Nimmo and Andrew Agnew, appeared on This Morning with Vernon Kay and Rochelle Humes.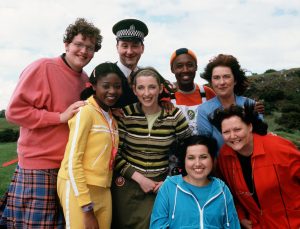 Celebrating the show, Julie spoke of the casts love for each other.
"It sounds really cheesy but we all fell in love with eachother, we all got on well, like a house on fire. We're still really good friends with Juliet Cadzow (Edie McCredie), Miles Jupp (Archie The Inventor) Rodd Christensen he now lives in Las Vegas (Spencer The Painter) and Kim Tserkezie (Penny Pocket). We genuinely get on with one another."
The cast were left devastated after Mary Riggans, who played Suzie Sweet, sadly passed away in 2013, aged 78.
At one point, Julie was 'mobbed by toddlers'.
"It was great until you had fallen out with your own children in the supermarket and then you'd turn around and be like 'Hi there!'" she laughed.
Asked why he thought the show was so successful, Andrew said: "The structure of the show is why it was so popular I think, because we as characters always got there slightly after the kids, the idea is that the kids always worked out what happened before we did. So if there was a crime that I had to solve, or a problem or a mystery, they knew that I would do it."
Asked if there were any talk or any plans of a Balamory reunion, Andrew added:
"There isn't [any plans], but it would be really lovely, a whole new generation are going to get to see these episodes, and the parents that are watching with their children, it would be nice for them to get something as well, because parents enjoy watching it."
Julie added: "Put it out there. Let's get the band back together. We're like a band, as we're all still really close."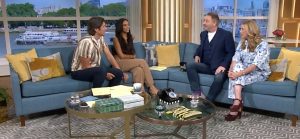 At its peak, Balamory was watched by over 15 million families worldwide, and there were even rumours that The Pope was a fan, and that he received it on the BBC Prime Channel.
Special guests included Sir Terry Wogan, who made a special cameo appearance in one episode.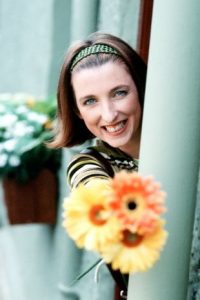 Credit: BBC
There are 25 episodes to stream of Balamory on BBC iPlayer. Click here to watch.
Are you excited about Balamory returning to BBC iPlayer? Let us know by tweeting us @CelebMix!