Your go-to guide on the actress, Maia Mitchell.
When is her birthday?
Maia's birthday is August 23rd, 1993.
What is she most known for?
Maia is most known for portraying Callie Adams-Foster in The Fosters.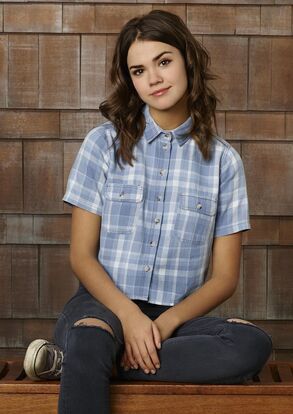 What else do I need to know about her?
Maia Mitchell is an Australian actress and singer. She is known for her roles as Brittany Flune in the children's television series 'Mortified' and as Natasha Ham in teen drama 'Trapped'. She was also in K-9, a spin-off of the popular British series 'Doctor Who'. Also, she currently co-stars in the Freeform drama 'The Fosters' as Callie Jacob/Callie Adams-Foster and also co-starred alongside Ross Lynch in the Disney Channel original movies 'Teen Beach Movie' and 'Teen Beach Movie 2' as McKenzie.
What are her social media links?