Get ready to be swept away by the emotionally poignant and empowering new single from singer-songwriter Alexa Cappelli, titled "Backwards (feat. Knox)".
With over 50 million streams and a reputation as the "voice of a generation" as hailed by MTV, Alexa Cappelli presents her latest musical offering, "Backwards (feat. Knox)," accompanied by a mesmerizing music video.
Released via Arista Records, this reflective summer anthem showcases Alexa's captivating vocals, bringing a refreshing perspective to her music, capturing the essence of being a Gen-Z artist, alongside the talents of Nashville-based singer and songwriter Knox.
"Life is too short to move in any direction but forward."
"Backwards" captivates listeners right from the beginning with serene guitar-picking, leading into Alexa's spellbinding vocals. The song evolves into a sweeping, heart-on-the-sleeve emotional duet, highlighting the undeniable chemistry between these two emerging stars in the pop music realm.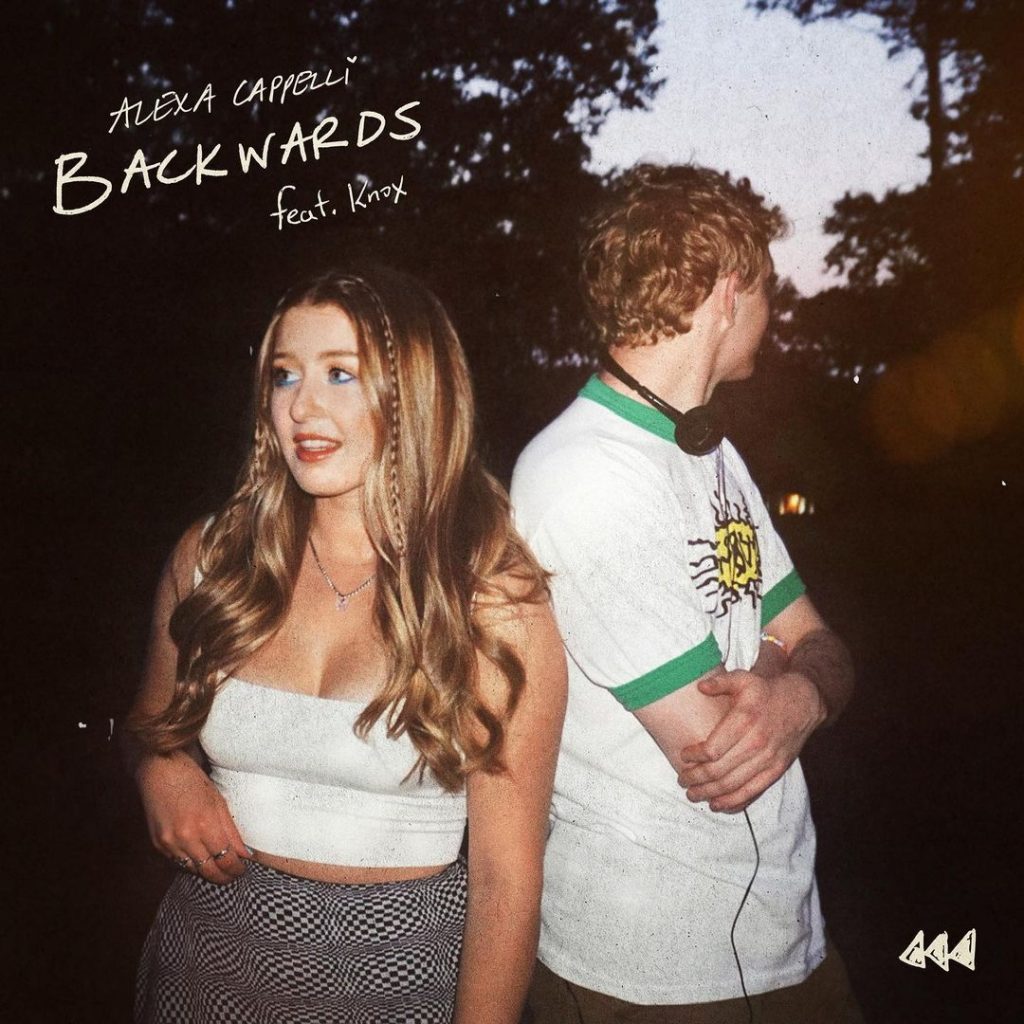 Serving as a breakup anthem, it explores the liberating moment of personal growth, even if the other person still lingers in pain — following the path of most of Alexa's vibrant discography which stems from heartfelt confessions, honest thoughts, and unforgettable experiences, all fearlessly expressed through her mesmerizing voice.
Alexa Cappelli shares her perspective, stating,
"'Backwards' is about that part of a breakup when you realize you have made it through the pain. It's liberating to be able to look back on old relationships after moving on, regardless of if the other person hasn't been able to. In the past, people have tried to come back in my life only to tell me they haven't been able to let go — I never want to hold grudges, and they shouldn't either. Life is too short to move in any direction but forward."

Alexa Cappelli on "Backwards"
In an exclusive interview, we had the opportunity to sit down and delve deep into the world of the multi-talented singer-songwriter Alexa Cappelli and her musical journey. Alexa opens up about the inspiration behind "Backwards," her collaboration, creative process, social media presence, and exciting future projects, and offers a glimpse into her inspiring journey as the Gen-Z voice in the industry.
Alexa's candid and relatable personality shines through as we play a rapid-fire fun round, revealing some surprising facts about her. Join us as we discover more about this rising star and gain insight into the mind behind the music
Hello Alexa! First of all, congratulations on the release of your new single. Could you tell us about the initial spark or moment when the idea for 'Backwards' began to shape in your mind and what inspired its creation?
It was a bit over a year ago and I got a message from someone in my past that wanted to bring me down, and after I read it, I totally forgot about it. I went into my session with another awesome artist and writer, Christian French and we were talking about what we could write about for me, and then, I remembered. I was moving on and didn't let them alter that, and thus "Backwards" was born.
How does the song's theme of 'moving forward' personally resonate with you, and how important was it for you to capture a feeling of empowerment and optimism in this song?
Capturing authentic feelings is so important to me. This song reminds me to stay consistent with the people in my life that truly want to be there. Nobody has the capacity to ruin my trajectory, and even if they did, I have the power to choose what to do with what comes my way. If it's good or bad, or to look back or forward. I have my moments, but I want to always choose forward.
How did your collaboration with Knox come about? Walk us through your production process, as we would love to hear about the musical influences, artists, or songs that shaped the unique sonic blend of this song.
I had written the second verse for "Backwards" a few times but it just didn't feel complete to me. My team brought up the idea of having someone come on the song, and I am so glad Knox said yes when he heard it! I'm a huge fan of him and his writing. One of my favourite people to work with, Jackson Foote, finished it out with the new verse and adlibs and made it what it is. I'm always super inspired by big pop production, but have been leaning into some edge recently. I feel like "Backwards" is the perfect blend of my favourite kinds of pop music.
Can you recall any memorable moments or anecdotes from your time in the recording studio that significantly impacted you?
Hahahaha — one of the producers had a tech deck on his desk and I wanted to learn [it]. So, Christian tried showing me how and even though I promised I would learn and get better at it, I have failed so hard at doing so. LOL. Other than that, recording adlibs is my favourite part of the recording process, it's like finding the last few pieces of a puzzle. I love it. 
I also enjoyed watching your music video which nicely captured the essence of this song. Did you have any creative input into its production? Overall, how important do you think visual storytelling is to your creative process in conveying the message of your songs?
I love to associate colours and images with my songs, and a lot of times that comes out in a music video. My team has been crushing it with visuals too, so it's awesome to get to collaborate with them and make something we are all really proud of. I love hiding easter eggs for upcoming projects.
Wow! I sense some Taylor Swift inspiration here with the easter eggs. Being the "voice of a generation", what do you think are the standout elements of your music that often resonate with Gen-Z audiences? What's your approach to the songwriting process?
All of my artist friends and I just do our best to be as honest and vulnerable as possible and I love getting to know and support those coming up around me! I think something about being creative is that it never really turns off. I could be driving, walking, or having a full-on conversation and there will be something that sticks out to me. Writing is how I process my emotions and experiences and when it turns into a song I enjoy, that is my favorite. 
Looking back at your journey, is there a specific moment or turning point that solidified your decision to pursue music as a career? What advice would you give to your younger self who dreamed of being where you are now?
When I was 12, I won a local singing contest over all age groups, and up until they called my name, I didn't really think it was something I'd pursue, or really something I was good enough at to do forever. It propelled me to start singing at local shops and venues and I loved it. Eventually, I went to an art school, was on a singing show, and then started releasing my own music! I would tell my younger self to be brave and not wait for someone else's "yes" to start/keep learning and growing creatively. 
That's an inspiring thought. How do you see yourself evolving as an artist since your debut release? Can you share some memorable milestones you are incredibly proud of from your career?
I have changed so much since I left college and started putting music out. I'm inspired now by a lot more music than I even knew existed then. Last year when I signed my first record deal, I released a song called "Could've Just Left Me Alone" and it made it onto so many awesome playlists. My single was even on the iTunes charts right next to Lizzo and Harry Styles for a few days! I was pinching myself!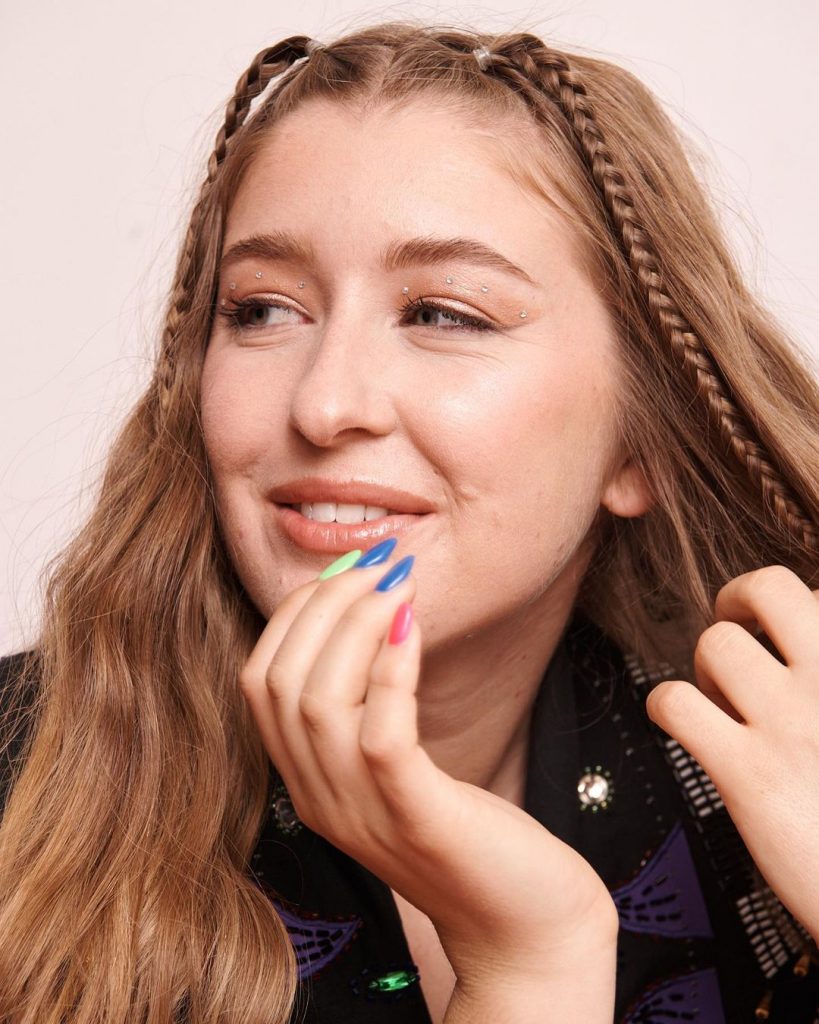 With over 50 million streams, how does it feel to witness such a positive reception of your music from your fans and audience?
I love my fans and listeners. They're the ones that make this a career and not just a hobby and I know that none of this would be possible without them. I am up to some things and I want them to stick around to be a part of it all! Making music for me is everything and the community we're building together is so special.
As an emerging artist, what are your thoughts on the importance of having a powerful social media presence and keeping up with the ever-evolving trends in digital culture?
As long as I'm making music (forever), I'll be advocating for using social media to communicate and share new creations. No matter what kind of art, it's a place for us to all relate to one another even if we are on opposite sides of the world. I'd love to look everyone in the eye on tour one day, so until and even after then, I'll be active! 
Finally, what can fans expect from your upcoming projects this year? Are there any surprises or new musical territories you're excited to explore next?
I've been working on my debut full body of work for years now. It has evolved and shifted and grown up with me through all the changes I've lived through and I am excited for it to come into the world soon. I am proud of myself, the lessons I've learned, and the songs on this project.
12. Before you go, we would love to play a quick rapid-fire round with you. Are you ready?
I WAS BORN READY (I'm indecisive, but I'll try).
Yay, we love your spirit!
Describe your music as a flavour of ice cream 
Strawberry-flavoured ice cream with chocolate chunks and pistachios mixed in there every once in a while… if you get it, you get it.
A dream music festival lineup with any artists, living or deceased
I'd love to headline a festival alongside artists I love, like Maggie Rogers, Sigrid, Blake Rose, RAYE, The Jonas Brothers, and The Band Camino… I'm obsessed with them all.  
If your life were a movie, what genre of music would be the soundtrack?
I'd love it if my life was accompanied by anything that reminds me of a coming-of-age movie. My song "Temporary" makes me feel like I'm in a movie LOL. 
What's the most unusual place or situation where you've found inspiration for a song?
Sometimes, I'll be folding my laundry and an idea just hits me, I have to write it down or pull out my voice memos. The worst is when I'm on the phone with someone and I have to interrupt them and hang up so I can record my idea before it's gone. My friends put up with me.
What's the most embarrassing song on your personal playlist right now that you secretly love?
I proudly scream every song on my playlist, haha. My current favourite is "Grrrls" by Lizzo. 
If you could have any fictional character as a duet partner, who would it be?
I feel like Danny Phantom and I could make a killer music video. Also, either Phineas or Ferb would be so creative with the visuals and song concepts. Those two come to my head first! My friends and I loved those cartoons as kids (even still).
Well, this was a fantastic wrap-up, and we'll sure to give a call to Danny Phantom and Phineas or Ferb for you.
Don't miss out on this captivating collaboration and join Alexa Cappelli as she embraces the importance of moving forward in life through the power of music. Experience the magic of "Backwards" and let her compelling vocals guide you on a journey of self-reflection and growth.
"Backwards" (feat. Knox) is now available to stream on all digital streaming platforms. Click here!
Share your thoughts with us on Twitter at @CelebMix!
CONNECT WITH ALEXA CAPPELLI
Instagram | TikTok | YouTube | Facebook | Twitter | Spotify