Upcoming British singer-songwriter Antigoni unveils her debut EP, A1 – a striking collection of 5 feisty and timely songs, that perfectly showcase the north London artists undeniable talent and innate musical ability.
Released this week via Sirenna Records, and featuring the singles Is It Any Wonder? and Good As Gold, along with co-writes from the likes of Nicola Roberts (Girls Aloud), Jez Ashurst (Little Mix, One Republic) and Emma Rohan (James Arthur), this cohesive body of work, places the bar high for what looks set to be a long, and successful career for one of musics most promising new talents.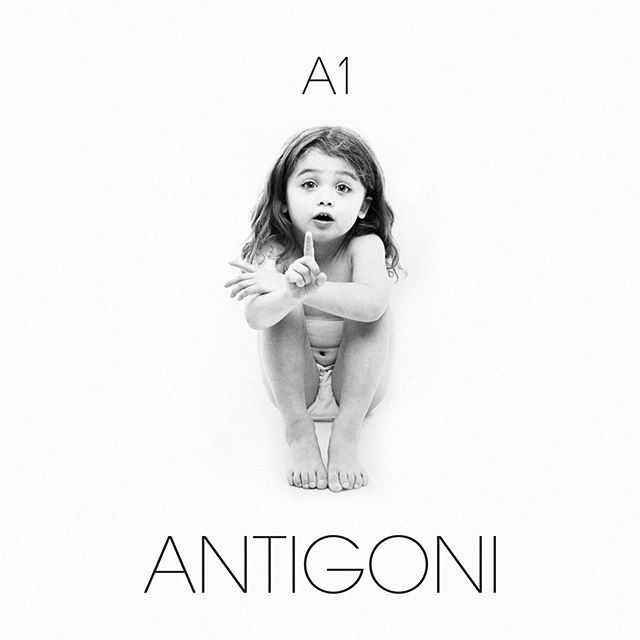 A1 sees Antigoni fearlessly wear her heart on her self, embracing all aspects of her soul to create a powerful musical moment that feels authentic and real. Though this maybe her debut release, the 2 Steps singer makes sure she comes correct, delivering killer performances on each of the EP's slick, well-produced tracks, exuding a steely confidence that leaves listeners in awe.
"This EP is a real, raw version of myself and something I truly poured my heart into and thought would be a cool way to introduce myself and my music."

Antigoni
With it's raw R&B feel, retro rhythms and soulful infections, sonically Antigoni is bringing something all together new to the British music scene! Her willingness to explore and experiment with a variety of different musical styles and genres, has truly afforded the singer the opportunity to create her own unique, exciting sound – this music feels fresh, current and indicative of what's happening within youth culture right now!
"Make sure everyone knows it, you're not living life 'less you show it!"
Lyrically, the young star is tapping into the collective conscience of her generation, standing up and speaking out to address some of the social and personal issues faced by so many of her peers – most notably on the thought-provoking, stand-out track Is It Any Wonder?, a powerful song, with a universal message, expressing how so many of us can feel worthless as a result of the perceived-perfection we see online.
As a proven powerful and accomplished singer, Antigoni serves VOCALS on A1, using each track as a platform to showcase all of the different tones, textures and layers to her voice – from the mature, soulful lilt of Are You Man Enough?, to the delicate rasp of Boosting, vocally Antigoni gives us all the flavours, and all the feels!
With it's everlasting soulful sound, honest, gutsy lyrics and feisty, fearless attitude, A1 serves as the perfect depiction of a young artist taking control, and coming into their own.
Listen to Antigoni's brand new EP 'A1′ below:
---
Let us know your thoughts on Antigoni's new EP 'A1' over on Twitter @CelebMix now!