Rising British R&B star Benji Brown makes his long awaited return to music today (March 19th) with the release of his brand new single, Yesterday's Love – a tender and emotive, soulful ballad that sees Brown explore feelings of heartbreak and loss following the breakdown of a relationship.
Serving as the follow up to 2020's Déjá Vu, the touching track takes lyrical inspiration from an unreleased demo originally recorded by Benji's sister, indie-pop singer/songwriter VV Brown, which serendipitously managed to capture the mood and sentiment Brown was looking for when producing the song.
"Before we started the session I played a song called 'Never The Less' which is a demo track by my sister," Benji explains. "The song is about a breakup, her partner has left her and she's dwelling on the love she had yesterday, we then took the word yesterday and ran with that for the theme of the song."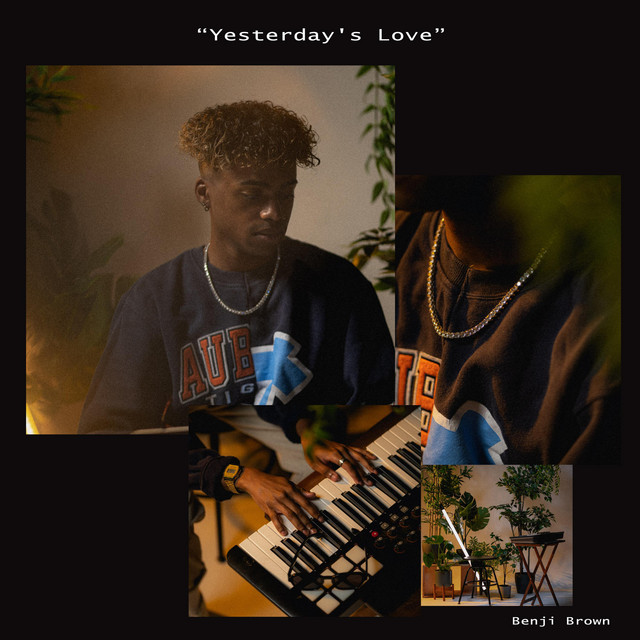 "Trying to work out where you gave up…"
With its delicate piano and string arrangement, serving as musical support to Benji's rich, dulcet vocal tone, the beautiful ballad showcases an all together different side to Brown, as a truly gifted singer and self-assured songwriter, who possesses an emotional maturity and intelligence far wiser than his 22 years.
"We all have that stage in any relationship where everything seems to be so perfect until someone gives up or leaves." Benji says of Yesterday's Love. "From the outside the relationship seemed to be unbreakable but you soon realise that it's about what's inside and how you feel."
"I finally accepted that what we once had would never be the same again with me singing 'it's killing me to say that we're just yesterday's love'. I poured out my thoughts and feelings into this track, and with doing so a lot of memories came flooding back. It was perfect when capturing this within the song."
Listen to Yesterday's Love below:
Having spent the majority of his time in lockdown focusing on honing his craft and working with songwriters including Dan Ferrari-Lane, Greg West, and Huw Roberts, Benji Brown is ready to own 2021, and show us all just what he's capable of with the upcoming launch of his debut EP set to be released later in the year.
Yesterday's Love is available to download / stream now.
---
Let us know your thoughts on Benji Brown over on Twitter @CelebMix now!