The GRAMMY-nominated and multi-platinum singer-songwriter, record producer, and one of our favourite modern musicians, Charlie Puth, joined forces with rising global sensation Jung Kook, of 21st-century K-POP icons, mega boy band BTS, and unveiled a banger new single "Left and Right," which is bound to be your new summer anthem this year.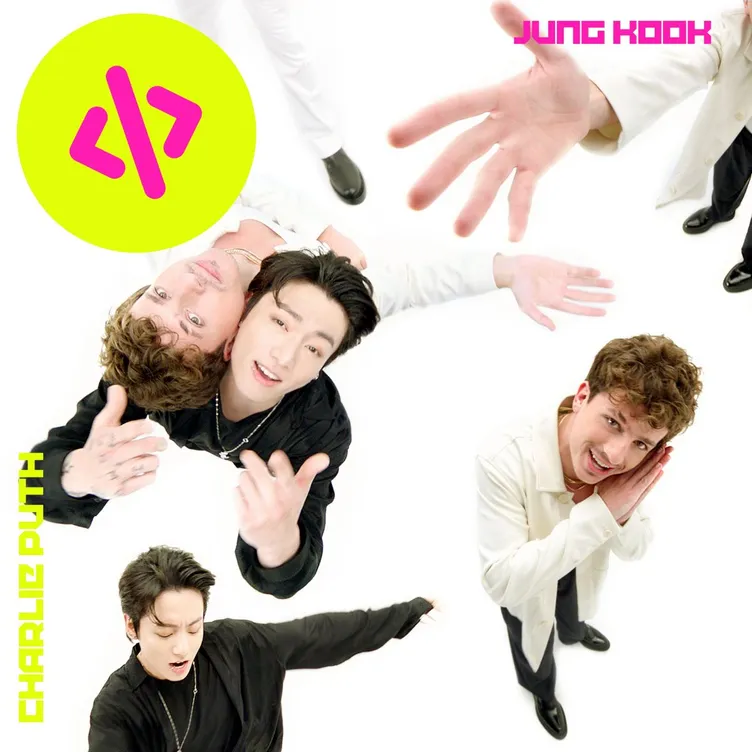 The new single follows the success of Charlie's previous hit songs released this year, "Light Switch" and "That's Hilarious," and it will feature on his forthcoming deeply personal self-titled third studio album CHARLIE. Enjoy the cheeky announcement by Charlie Puth that his fans and the BTS army truly enjoyed! And why not? Two of the loveliest and most talented musicians finally joined forces for their first ever delightful and much-awaited collaboration, which everyone is adoring and bopping their heads to, including us.
Charlie had been sharing little sneak peeks and snippets of the latest single, "Left and Right (Feat. Jung Kook of BTS)," released via Atlantic Records, with his over 16 million followers on TikTok. Fans are familiar with Charlie's love for frequently posting behind-the-scenes footage on social media while bonding with his fans and sharing a peek at his creative process, sometimes dropping some Easter eggs too. So, this collaboration wasn't entirely a surprise. Instead, his fans eagerly awaited this fun, delightful collaboration for months. And now it's finally here.
Listen to the song below!
As predicted, the song instantly became popular with the artists' audiences and fans. In less than an hour after its release, it garnered over a million streams on Spotify and crashed the YouTube server as fans tried to watch the accompanying music video. We've never dared to test the power and passion of these fandoms, but gosh, this is insane. And we are here for it! The song had accumulated 10 million streams within just 12 hours of its release, and as of writing this article, it has amassed over 24 million streams on Spotify.
The song arrives alongside an official video, which was directed by Drew Kirsch. The playful visual humorously sees Charlie Puth and Jung Kook through a therapeutic fantasy to escape their own minds. Overall, the music video embodies the vibrant energy of the song and really boosts your spirits with its fun and earthy pop vibe. As soon as you hit the play button, it will instantly make you want to put on your dance shoes and start grooving around. So what are you waiting for?
Watch the official music video below!
Produced by Charlie Puth himself, "Left and Right" instantly captivates with its vibrant, funk-fueled sensibilities that effortlessly fuse the signature sounds of two hit makers. The highly infectious track notably ignites the duo's creative collaboration after performing "We Don't Talk Anymore" together at the 2018 MBC Plus x Genie Music Awards.
"Left And Right" by Charlie Puth and Jung Kook of BTS is out now worldwide on all the digital streaming platforms. Stream, download, purchase, and listen to the song here!
Share your thoughts on the latest single with us by tweeting us @CelebMix
Connect with Charlie Puth: Website?|?Instagram?|?Facebook?|?Twitter?|?TikTok?|?YouTube?|?Spotify?|?Apple Music