Nessa Barrett took the stage at Baby's All Right in Brooklyn for two sold-out shows.
The singer-songwriter recently released her debut EP, 'Pretty Poison,' and performed two shows in both Los Angeles and New York. Barrett's performances in Los Angeles occurred earlier this month and mark the first headlining shows of her career.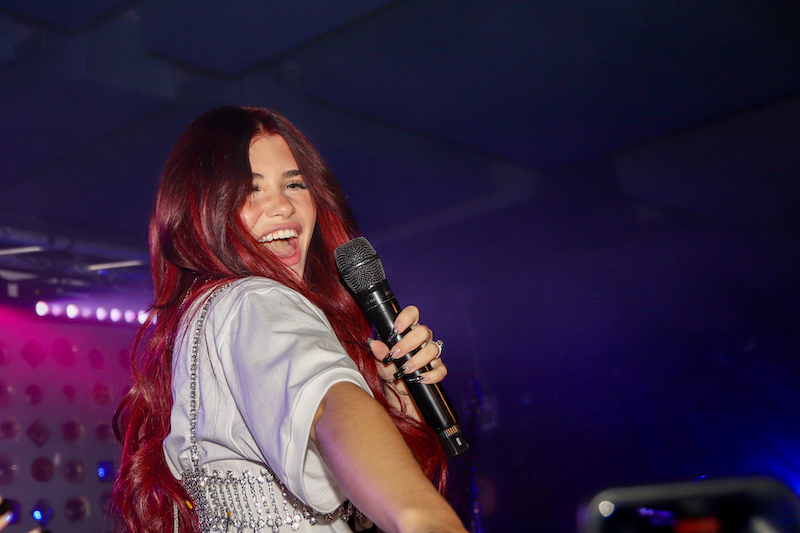 The "i hope ur miserable until ur dead" singer opened her New York shows with fan-favorite "pretty poison." A packed audience welcomed Barrett with high energy and praise as soon as she reached the stage. Fans traveled from all over the country, some as far as Puerto Rico, to witness 'Pretty Poison' come to life in an incredibly intimate setting. Baby's All Right, notorious for being an iconically small venue, presented each attendee with the opportunity to get up-close and personal with Nessa Barrett.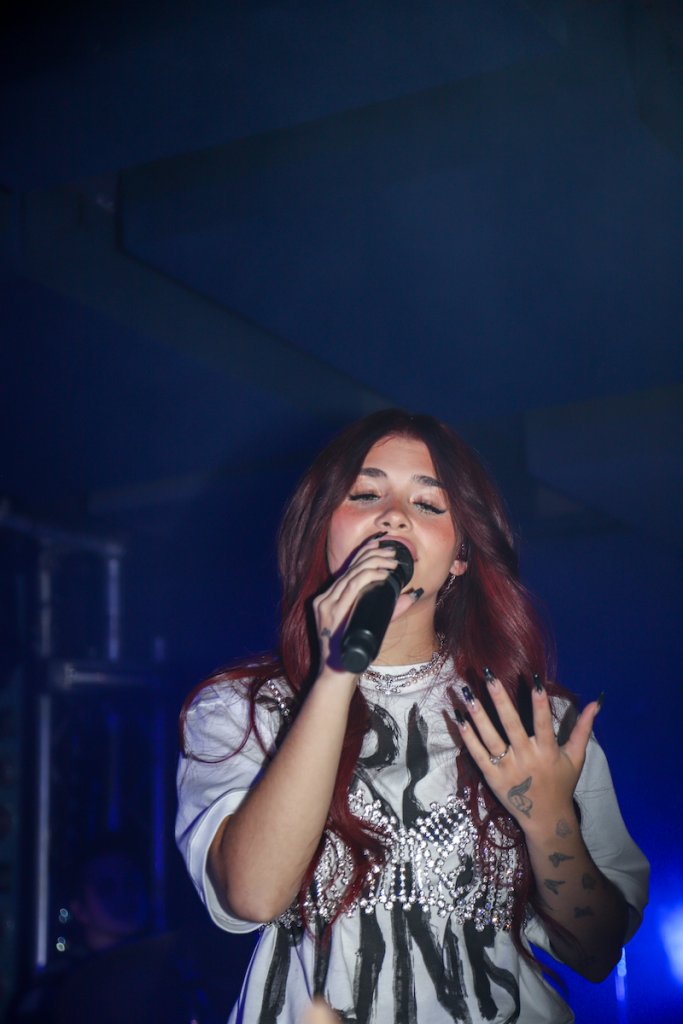 And with some of her biggest fans in attendance, Barrett's lyrics were often screamed and recited louder than the volume of the venue's speakers.
In between performances of the seven tracks off of 'Pretty Poison,' Barrett performed a cover of "Big Jet Plane" by Angus & Julia Stone. Barrett's tonality and vocal ability effortlessly shined during her performance of this popular 2010 hit.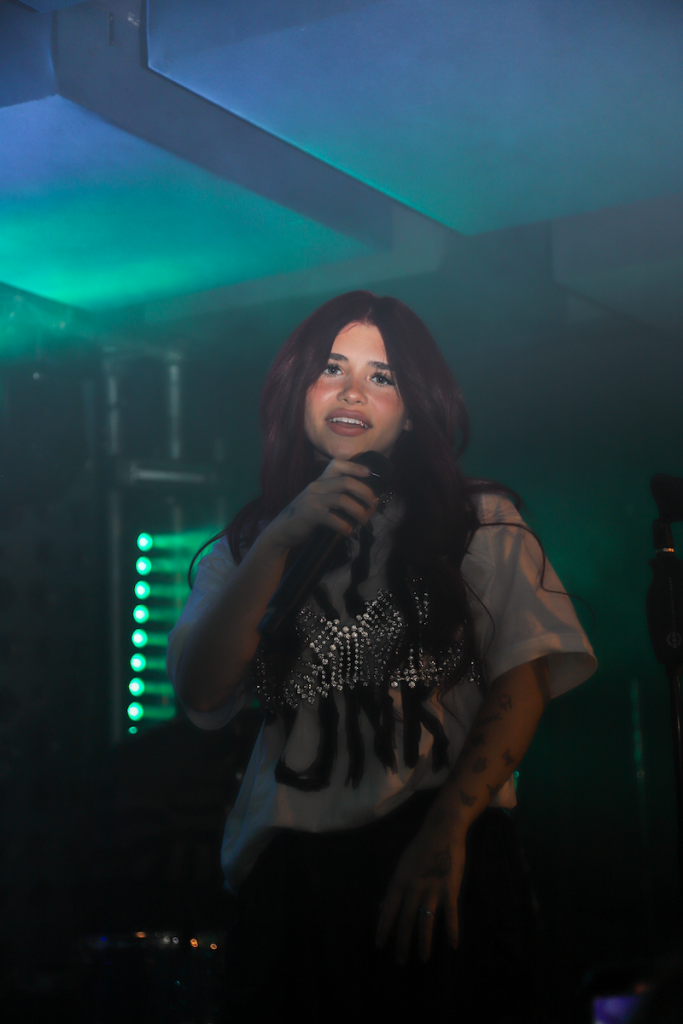 Jaden Hossler, better known by his artist name Jxdn, joined his girlfriend on stage for a special performance of their smash-hit "La Di Die." The collaboration, originally released back in February of this year, has reached over 80 million streams on Spotify alone and is Barrett's most popular release to date. The duo performed an acoustic version of "La Di Die" accompanied by Barrett's guitarist.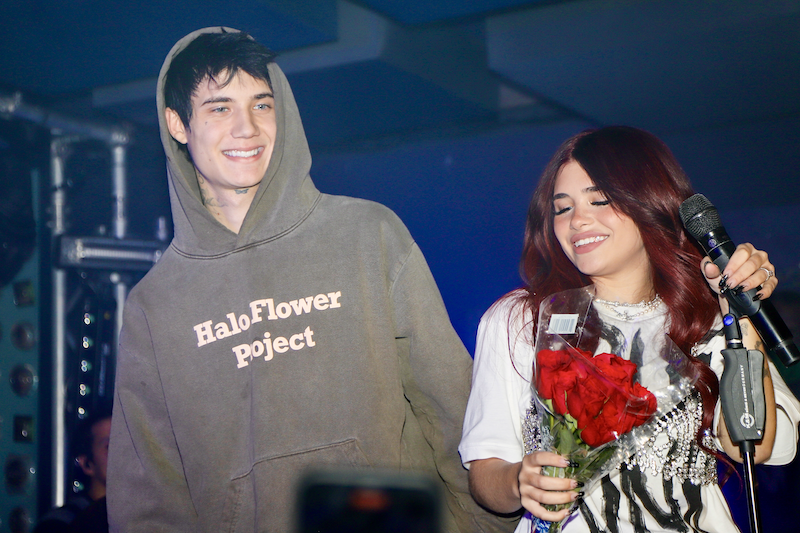 Nessa Barrett's 60-minute set was full of energy, countless fan interactions and sentimental speeches in between tracks. Her live vocals and on-stage persona make her one of the most unique and talented artists in the industry right now. And with a beyond dedicated fanbase by her side, it's clear that way bigger venues and more sold-out performances are in the near future for this young star.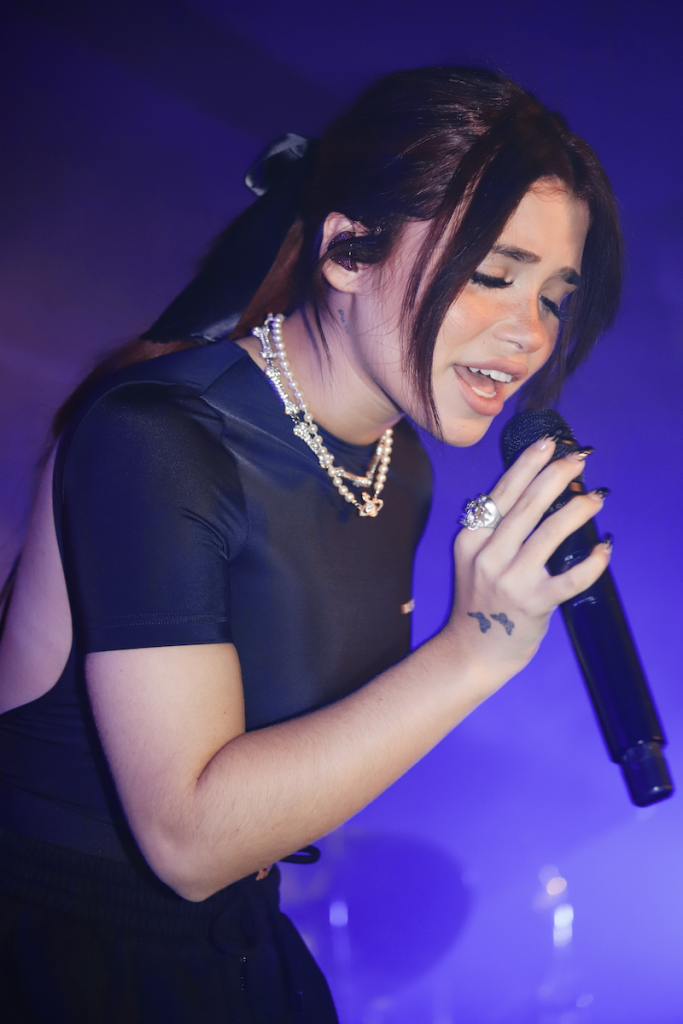 Follow Nessa Barrett on Spotify and Instagram.
Stream 'Pretty Poison' HERE.