This week saw Janet Devlin drop her brand new album, titled Confessional, and also release her autobiography, titled My Confessional, and we managed to interview her about these double releases. She has also dropped a music video for "Big Wide World" today.
Janet Devlin is a singer-songwriter from Gortin, Northern Ireland, who is best known for being a contestant on the eighth series of The X Factor, where she placed fifth overall. She went on to release her debut album, headline a number of tours, and release four EPs. She even charted with her album, Running With Scissors. Now, she's back, stronger than ever, laying all the demons from her past, out into the world to see, hear, and read about – as, alongside the release of her new album, Confessional, she has also dropped an autobiography, titled My Confessional.
We chatted to Janet Devlin prior to the release of her new album and her book, where we chatted about her releases and her time on The X Factor.
Hi Janet, how are you doing today? How is lockdown treating you?
I'm doing great today! The nice weather definitely makes the lockdown more bearable! But I won't lie and say that lockdown hasn't had its fair share of testing moments.
You have dropped a double release this week as both your autobiography book "My Confessional" and your second studio album "Confessional" were both released on 5 June 2020. Can you tell us more about each of them?
Well, the album is a 12-track, chronological conceptual album. My main aim of this record was to be as honest as I possibly could be about my past and moments that defined me as a person. When I initially began the writing process, I realised that creating a truly honest record – that would still be relatable – was incredibly hard. I had to remain true to myself however, so that was when the notion of the book was born. I could tell the truth on the stories behind the songs so the book unlocks the track and avoids the album being over self-indulgent.
Why did you decide to call them both confessionals?
Well, the album is called Confessional and the book is called My Confessional. The reason being is that the book is essentially my confessions of sins and moments that defined me. Whereas the album is a still confessional of sorts, but a less personal and more relatable version of those admittances.
You've been reading excerpts from the book on YouTube. What's it been like to read them out via videos?
To be honest it's been really hard but not for the reasons one might think. I actually don't mind sharing my stories of what I've been through with people – but what actually is incredibly difficult is trying to film YouTube videos in central London! The noise outside makes it so hard!
How has the reaction been to your excerpt videos?
The reaction has been overwhelmingly positive. I noticed that there is quite a lot of shock in the comments too, but they're always so supportive as well which I really appreciate.
Each of the 12 chapters represent the songs from your new album, what made you decided to do that and why?
Every song seems to be on quite a loaded topic. It would be nearly impossible to try and encompass all of what I want to say into a four-minute track. A lot of the things I've been through in my life also require a lot of explanation. From where it started, where it took me and where I am now with it. As the topics are quite difficult to discuss I wanted to ensure that I could choose how I wanted to recount the stories.
So, in theory, the album becomes the soundtrack to the book? How does the album emphasise the content from your autobiography?
I think of the book as a deeper meaning behind all of the metaphors used. I like to think that there are no throwaway lines in any of the tracks. My favourite thing is watching people re-listen to a song after they find out what the true meaning of the song is, I can see the cogs going in their brain as all the lyrics start to make more sense.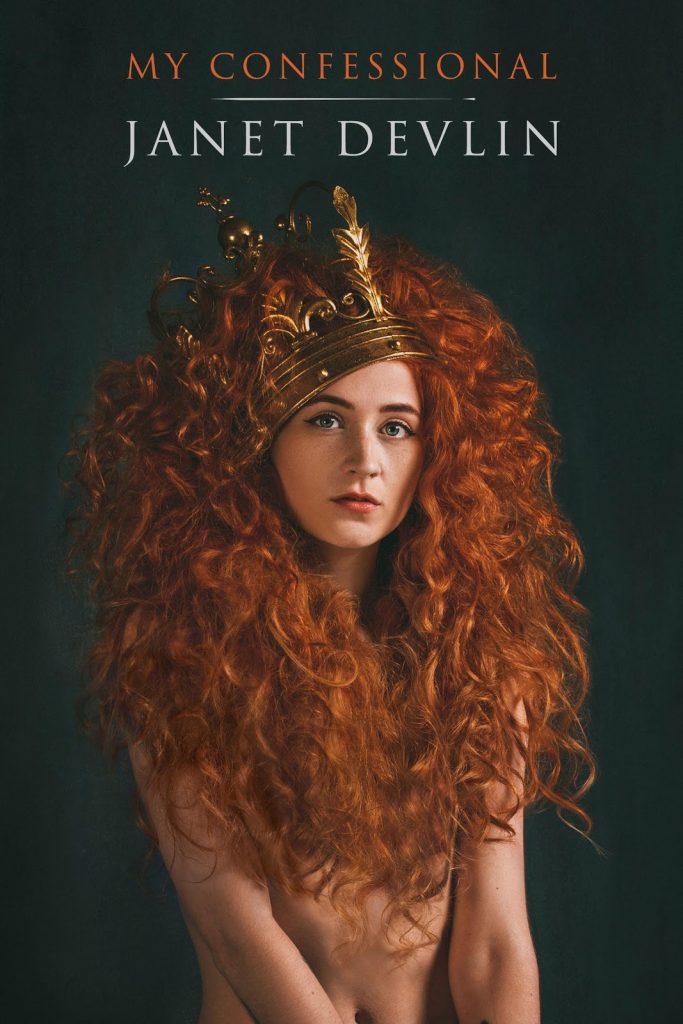 This album "Confessional" is your second studio album, how does it feel to be releasing album number two?
Even more terrifying than the first! I was so young when I put my first album out that I feel I could get away with more. But now as an adult and as someone who has been in this industry 10 years, I feel there is a level of expectation to live up to. Though I'm trying to take this pressure in my stride!
What's the story behind the new album "Confessional"?
The story is my life, as the tracks span over a decade. It is as simple and as complex as that; it's my life and an album simultaneously.
Which songs are your favourite from the album and why? Describe what they mean to you.
I honestly cannot pick a favourite song, as this album is a reflection of my life. So by picking a favourite I'd weirdly be putting my life memories in competition with each other. But if I had to pick just one, it would have to be 'Better Now'. For this track sums up neatly that life is not all fairy tales and happy endings, it's life, and the ups and downs there in-between.
In the press release, you said something meaningful and encouraging, "with destruction comes creation." Can you explain what you meant by that?
With my history of self-sabotaging, something that is incredibly negative, I've managed to create art. Though I would absolutely not recommend this methodology to others! For, I do not believe you have to suffer to make art.
Let's talk about the covers, as both the book and the album cover, you are naked and bare, what was the reason behind doing so?
I'm naked on the covers because it symbolises vulnerability. That I have nothing to hide. I'm laying myself bare in this book by telling people things that most would keep secret.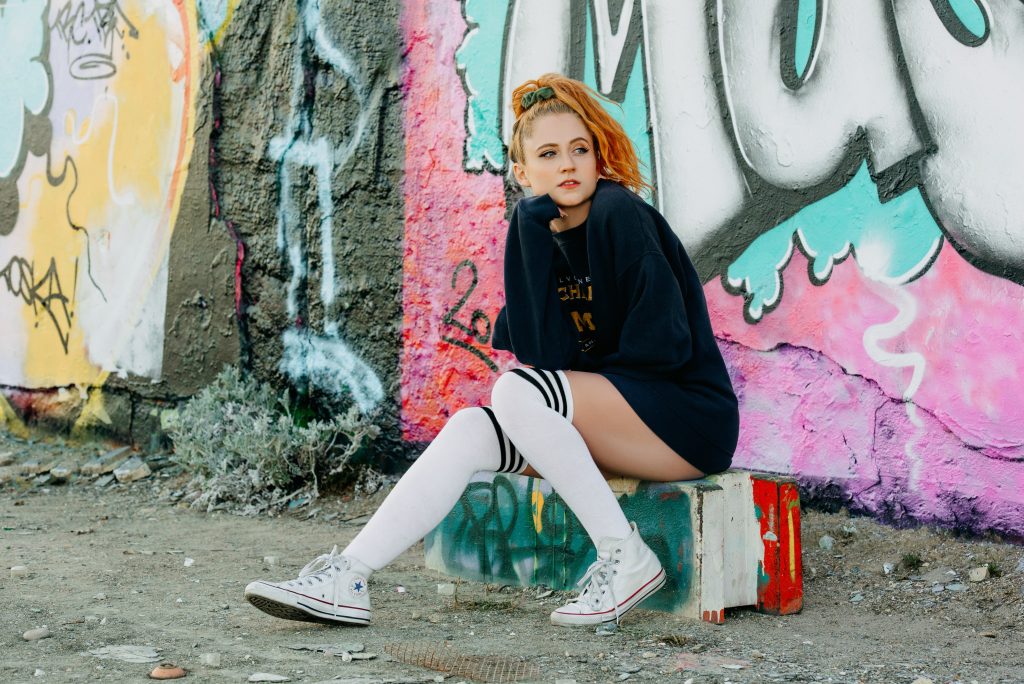 We can't believe it'll be nine years since you were a contestant on The X Factor, this year. How have you changed since?
Thankfully I have changed a lot since those days. I had so much fear and anxiety all of the time when I was 16 and I just thought it was normal. I've spent a lot of time and money on becoming a strong confident woman instead of remaining a terrified, fearful girl.
Looking back on sixteen/seventeen-year-old self, performing on the show, what advice would you give her if you could go back and talk to her?
I would probably tell her to care less. In those days I cared way too much about everything, to the point of inducing panic attacks. So that would be it: stop caring.
What are your feelings about The X Factor going on a bit of a break?
I don't know really. Probably for the best as I'm sure – after a while, people may begin to miss it!
And, finally, do you have a message for your fans?
Simply: Thank you. If it weren't for you I wouldn't have a place in this industry, I sure as hell wouldn't have this album and I most definitely would not have the confidence to be who I am today. So thank you from the bottom of my heart for everything you've done.
Thank you, Janet Devlin, for taking the time out to chat with us. We hope you and your family are safe during this time, and we are excited for your music endeavours.
Confessional by Janet Devlin is available to download and stream right now, via Insomnia Music Records. Her autobiography, My Confessional, is also available to read via e-book and hardback right now, published by Omnibus Press. While you're here, why not check out our track-by-track review of Confessional and our book review of My Confessional on our sister-site Fuzzable.
Let us know your thoughts on our interview with Janet Devlin, on Twitter @CelebMix.