The Script have had a busy old time lately. Not only have they toured the UK, playing small intimate venues to showcase their new album freedom child.
But they've been doing a lot of press and live performances up and down the UK.
They also took some time to film a cheeky video for us here at CelebMix.
Earlier this week the band performed on BBC Radio 1's live lounge.
They sang their current single 'Rain', fan favourite and absolute classic 'Breakeven' and covered 2Pacs 'Changes'.
The band then jetted out to start the US leg of their 'Freedom Child Tour'. Where they get straight to work by performing a set for Billboard Live.
https://www.youtube.com/watch?v=5D57_1ip6XM
In between all the travelling, promotion and performing that The Script has done this week, they have also announced a huge UK and Ireland Arena tour for 2018.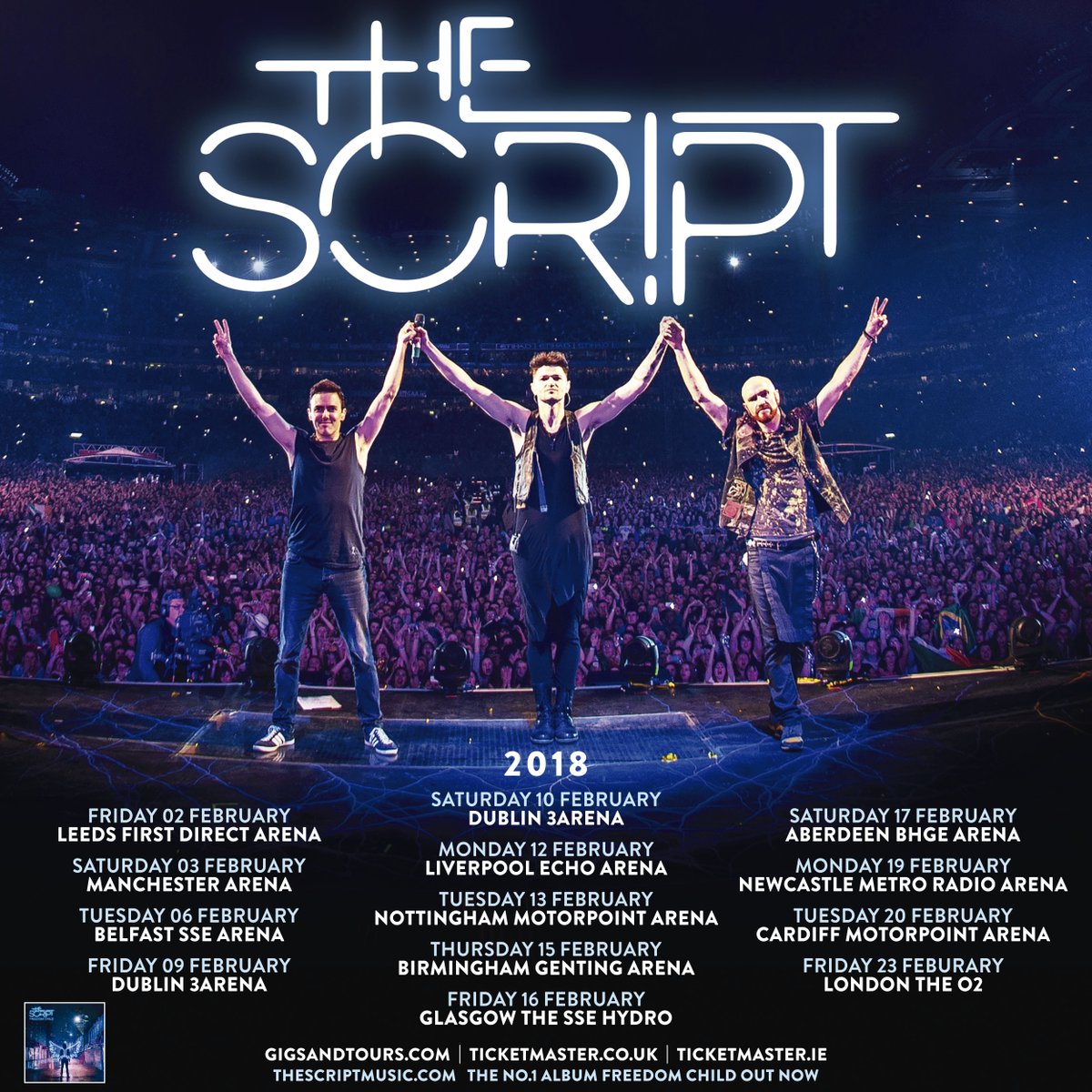 Tickets for the tour go on sale on Friday 15th September at 9:30 am.
Are you going to the tour? Do you love the new album? Let us know over on @CelebMix.