After a long day of waiting, Fifth Harmony has finally announced their full tracklist for their sophomore album 7/27! Using Instagram, the girls began sharing the titles of their new songs at 10 AM EST. They posted one an hour until all twelve tracks were released.
Each post has a new picture of the girls, as well as one song title from 7/27. Some of them also have comments directly from Camila, Dinah, Lauren, Normani, and Ally. You can see them all down below.
To wrap it all up, here is the official tracklist for Fifth Harmony's latest album:
That's My Girl
Work From Home (feat. Ty Dolla $ign)
The Life
Write On Me
I Lied
All In My Head (feat. Fetty Wap)
Squeeze
Gonna Get Better
Scared Of Happy
Not That Kinda Girl (feat. Missy Elliott)
Dope [Deluxe]
No Way [Deluxe]
7/27 will be released on May 27th; less than a month away. These songs, as well as songs off their first album, will be performed during their tour in South America. These dates were announced on April 27th, all of which you can see down below.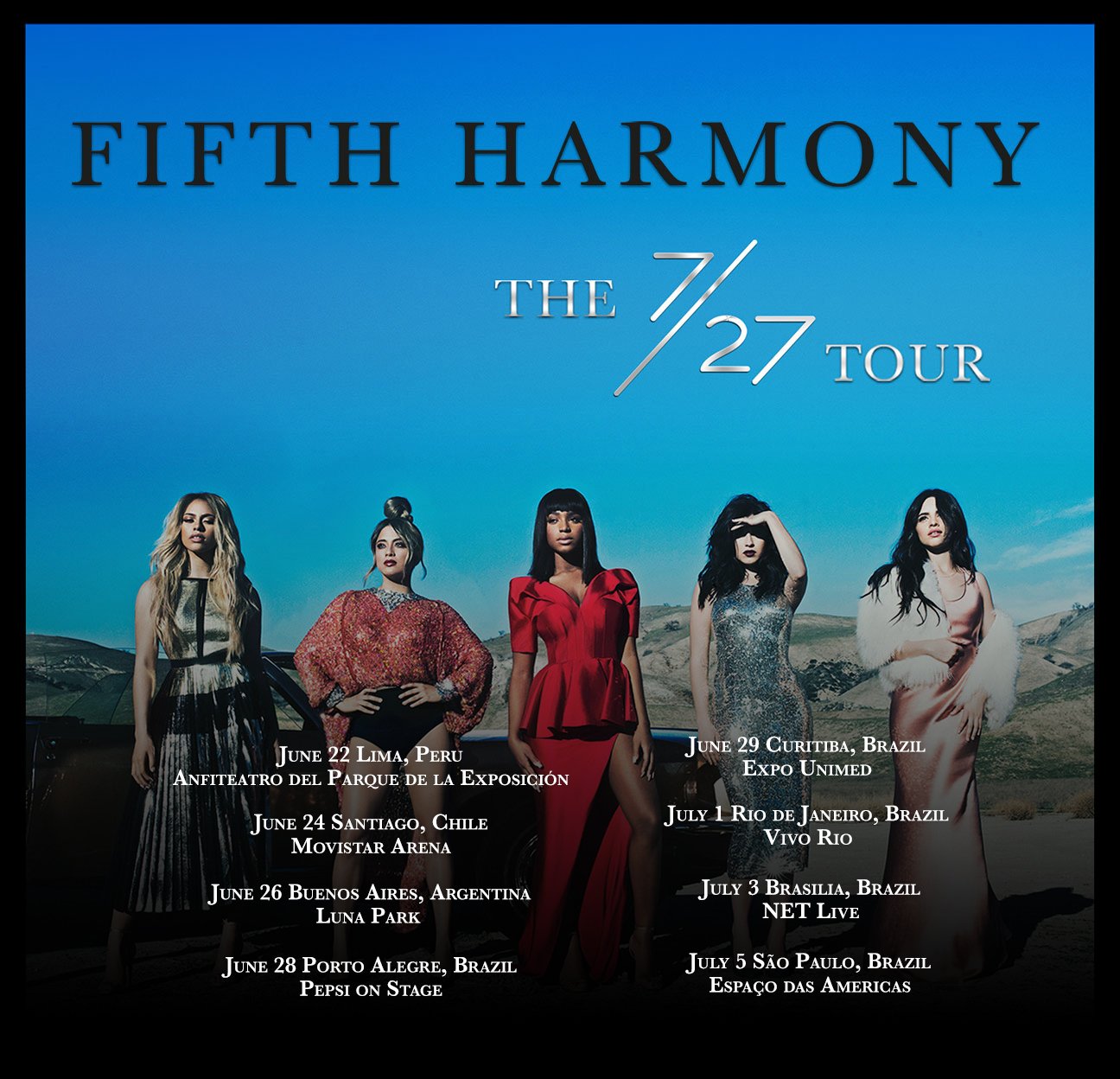 Reflection is incredible, so we can't wait to listen to 7/27. We're sure it'll be fantastic.
Have you already pre-ordered your copy of Fifth Harmony's newest album? What song are you most excited to hear? Tell us in the comments down below or tweet us @CelebMix/@CelebMix5H.