Emerging teen pop singer, Annissa Murad, has delivered an uplifting summer pop anthem, "Ice Cream Mess," and we have been bopping our heads ever since the release. Laced with her velvety vocals and upbeat, vibrant production, the song encourages its listeners to put aside negativity and let go of anything that is bringing them down. It urges them to embrace the peaks and troughs of life and find a silver lining even during the darkest times.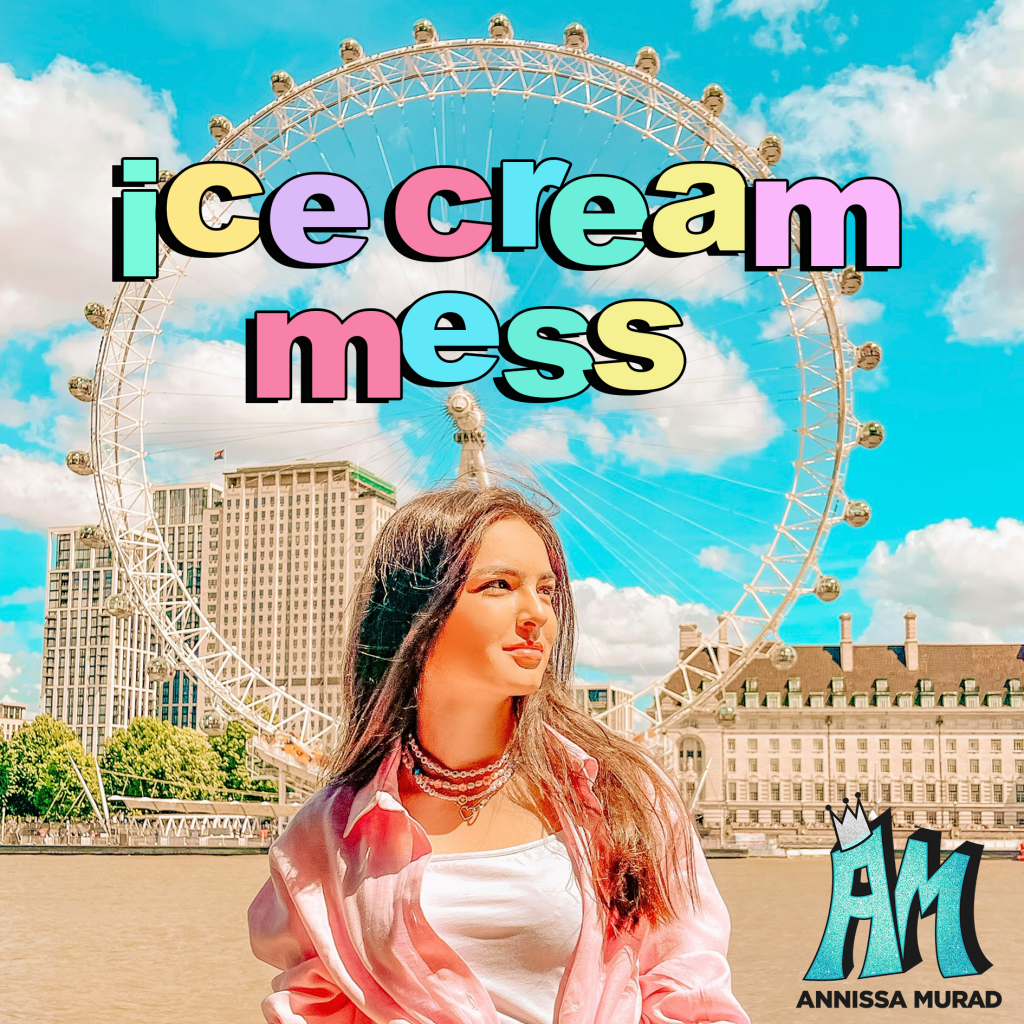 "Ice Cream Mess" brings a girl-next-door tale to life as Annissa infuses wisdom with modern pop accents and jovial early 2000s vibes, exhibiting bold rock-chic Avril Lavigne visuals with Taylor Swift-esque detailed storytelling. The 15-year-old singer-songwriter is striving towards pop glory—and if the infectious yet introspective pull of "Ice Cream Mess" is anything to go by, she's definitely on the rise and on her way to becoming the next teen pop sensation.
Speaking on the track, Annissa said:
"I had always wanted to write a song which perfectly matched the feeling when nothing in life seems to be going your way since it's such a universal experience which every single person has felt at least once in their lifetime. So when I stumbled over the title "Ice Cream Mess," I thought it was such a vivid description of how at times life can feel as though you are a melted ice cream, once a perfectly shaped scoop til you and your sprinkles go melting all over the ground."
To commemorate the release, we spoke with Annissa Murad to discuss "Ice Cream Mess" and got a big scoop of behind-the-scenes on her creative process, songwriting, musical influences, future plans, and much more. We also dug into her personality and discovered that she is a massive Harry Styles fan, just like us! So that's a win for us! Yay!
Read the entire interview and check out the music video here!
Welcome to Celeb Mix, Annissa! We're currently bopping along to your bubbly pop summer anthem, "Ice Cream Mess," and we loved its uplifting message and summery vibe with a quirky title. What was your inspiration behind the overall theme for this single and what did the creative process go like?
Well, the inspiration for the title just struck me out of nowhere, and I thought it would be a great funny title to keep in the back of my mind. And so a couple of days after, I was going into a writing session and thinking of what I could bring to write about, and then I remembered "Ice Cream Mess" and thought to myself that if we could make this idea come to life and create a meaningful song around it that would be so cool and fun!!
So before the session, I came up with a bunch of ideas of what "Ice Cream Mess" could signify and landed on the idea that it's a metaphor for human existence and the feeling of when everything you thought was once incredible washes away and goes melting all over the ground. But since I love to create songs which solve problems and come to happy endings, I came to the conclusion that yes, there is no escaping the fact that life is both good and bad however we can choose our perspective on how we view it and realize no matter how bad it gets, it is truly never as bad as it seems and the times when we feel dark and gloomy are really just moments of us being an "ice cream mess" til we pick ourselves back up again.
Wow, that's incredibly thoughtful. Since it's a very flavorful single, if you had to pick one flavour to describe your style of music in a sentence or phrase, what would it be and why?
Oooh, this is a tough one because I feel I have a whole menu of flavours to offer in my music. However, if I had to describe it, I would say it's Tutti Frutti: "all fruits" because it has a little of everything in it; lots of different colours, emotions, stories, and vibes! Just like the mix of colours in Tutti Frutti!
This lyric, "Do you ever get that feeling where nothing seems to be going your way?", caught our attention as it perfectly portrays the mood and is a universally relatable feeling. Do you have any advice for someone going through such a phase that might help them overcome this feeling and be more optimistic?
The advice I would give someone is to just take a step back from the knot you've found yourself tangled in and adjust your perspective. Sometimes, when we get caught in a cycle of things not going our way, everything around us turns grey and bad in our eyes, no matter what we do. So my advice is to take a step back, reset your perspective, and leave the pity party. Then you can evaluate what's not going your way and how you can work towards fixing it and getting back on track. However, sometimes it's good to know certain things are out of our control. So for those moments, just remember that everything happens for a reason, and if the reasons aren't obvious to you at this very moment, they will unfold and explain themselves later in the future.
That's very inspiring to hear. Your songs excellently display your tender storytelling prowess, building visual imagery while infusing loveable teen appeal with some wisdom. What does your songwriting process entail, and does it change with each composition?
The thing I love about songwriting is that it's different each time, and the way a song is built always comes as a surprise. Sometimes you get the title first, at other times the melody first, or even just a fragment of a lyric. However, my favourite songwriting process is definitely building a song around a cool concept!!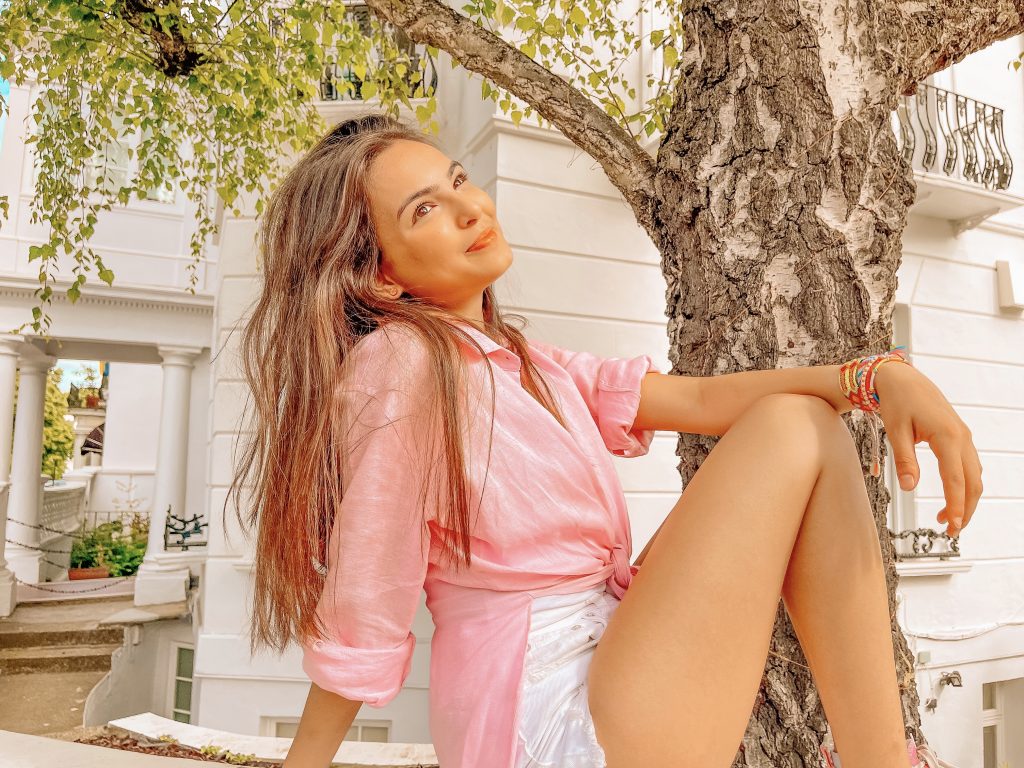 Going a little back in time, when did you initially realize that you wanted to pursue music as a career? Who would you say is your biggest role model?
Going back in time, I definitely can see my ten-year-old self going to my first concert ever (a Taylor Swift one) and being completely mind-blown. After watching her put on the most incredible show with fireworks, massive snakes, and the coolest costumes, I thought to myself, "Wow, I think I need to do this someday" and so here I am making music and working towards those very dreams.
Which musicians influenced your musical palette and who serves as your daily inspiration? If you could try any genre and collaborate with any other artist for a song, which and who would that be?
My biggest inspirations would undoubtedly be Avril Lavigne and Taylor Swift. Both have influenced me in such different ways, which I simply love. For example, Taylor inspires me to hone in on my storytelling skills and maintain a bright and bubbly image, whereas Avril has influenced my love for pop-punk music and the skater girl style, which features a lot on my Instagram! Since being inspired by Avril Lavigne's pop punk music like the songs "complicated" and "skater boi", I would love to one day get the chance to collaborate with Travis Barker since he is the producer behind many pop-punk tracks I love today and think he would bring my music to life with his incredible drums.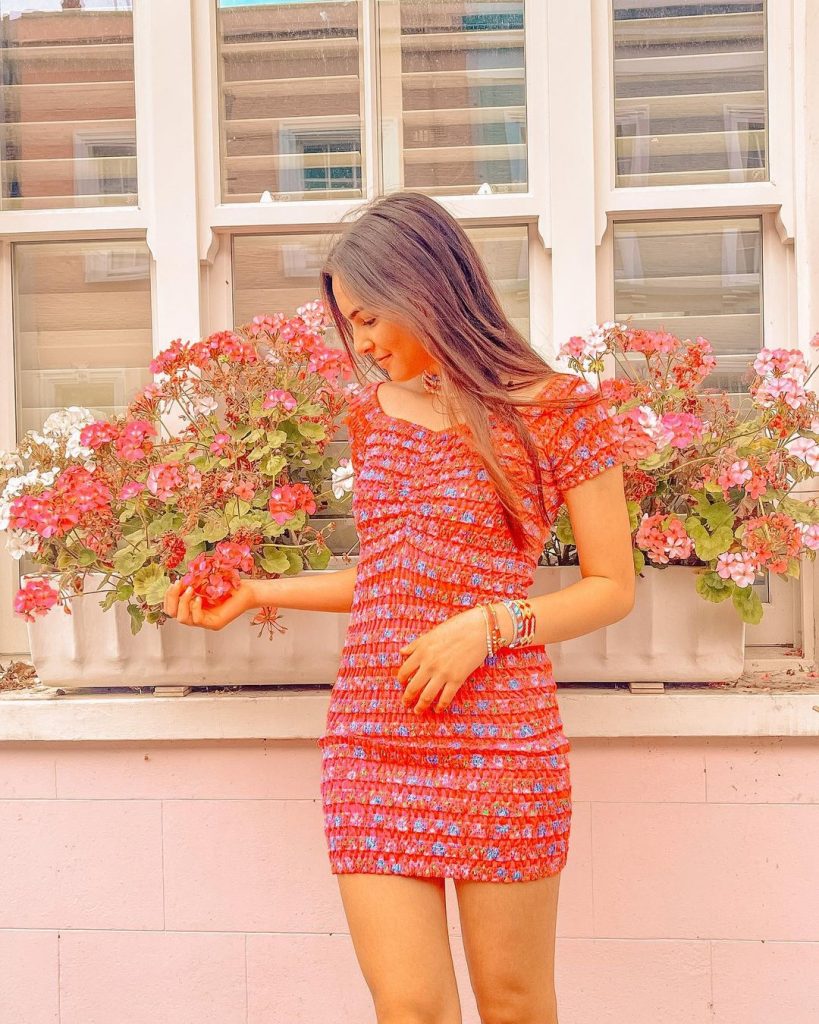 How do you decide on subjects for your songs, and is there any topic/theme that you'd like to address using your platform? What's one thing you'd really like to experiment with within your music?
When thinking of what topic to write my songs about, they all come under the large category of life. Usually, I love to take a universal problem that people around the world, including me, encounter in their day-to-day lives and try to write a song concluding on how to solve it. I try to write this way since I really believe that no matter how personal a problem may feel to you, there is always someone out there feeling the same way and if I could write songs for people to relate to and find comfort within, that to me would just be one of the greatest achievements.
Aside from songwriting, do you have a favourite part of your creative process?
I just love every single part of it: from coming up with the song concept to hearing the first mix of the track and surprising my followers with the new song announcement, each part is my favourite and I'm so lucky to be having the time of my life whilst pursuing music as my career!!
Since you're killing the game on Instagram and TikTok with your cute, wholesome content, any tips for us to step up our game? What's it been like using Instagram as a method of promotion for artists these days? What videos do you like to see trending with your latest song?
I think there are a few factors which make a massive difference on Instagram! First, I would say to be yourself and find a way to represent that through creative posts and videos. Then, be consistent with the posting schedule and stick with it even though there is not much traction, to begin with. There are ups and downs on social media, so don't be disheartened during periods of slow growth and, finally, be true to building a community that is not only supportive to you but kind to one another!
For "Ice Cream Mess," I created a filter which acts as a mini-game to deduce your future, and so I love it when I see people experimenting with it on reels!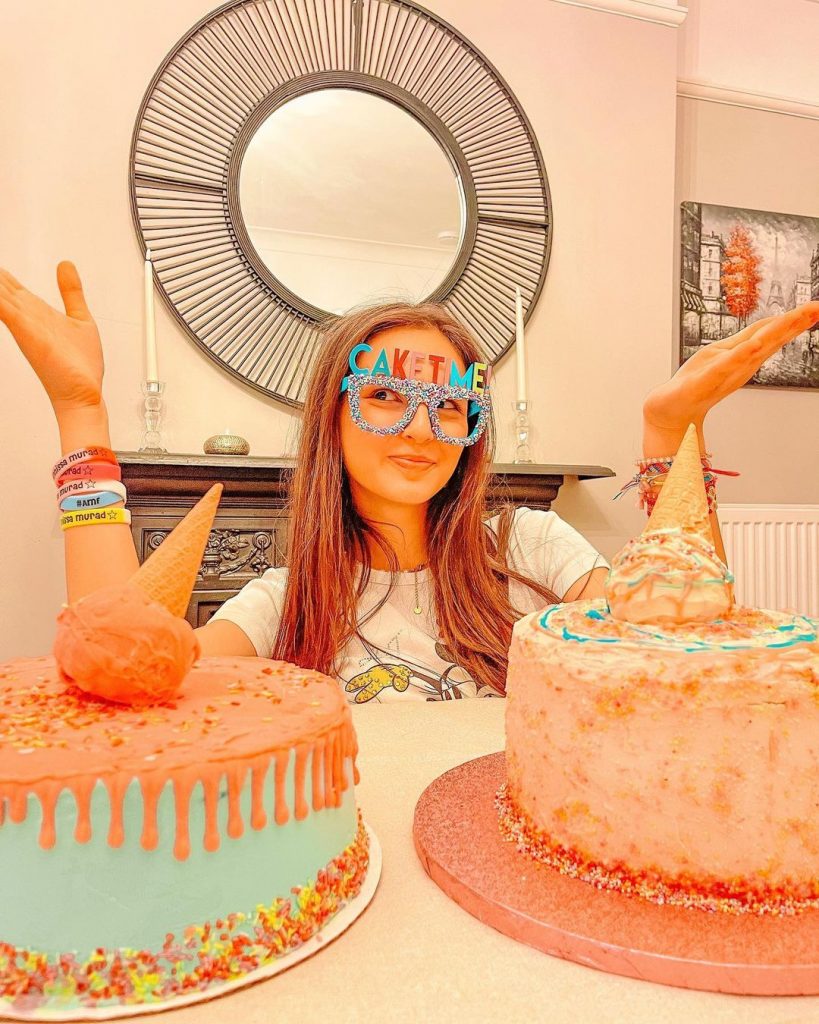 At such a young age, how do you manage your daily routine of being a musician, student, and content creator, and your life outside these lenses? How do you keep yourself motivated behind the scenes?
I think the most important thing I do to stay on top of everything is to be organized. I won't say I'm the most organized person because I could definitely improve in that department. However, I try really hard to keep things together and credit a lot of my organisation to the to-do lists I create every day. I recommend this to everyone who has goals they want to achieve because it helps you stay focused on your priorities and gives you a set number of tasks you need to accomplish each day to get a step closer to achieving what you'd like to do.
We have "Ice cream Mess" on our summer playlist, but now we are interested in knowing which artists and songs are a must-go on Annissa's 2022 summer playlist.
Well let me give you my top 10 for having the best time:
I love It
22
Late Night Talking
Best Day of My Life
Any relaxing French cafe music
So What
Shut up and Dance With Me
Happier Than Ever
Blue
skater boi
Your Instagram feed is on point, and we loved your aesthetic fashion sense. What's your style inspiration, and who are your major influences? Would you call yourself brand loyal or more experimental in fashion?
I would say I love to experiment with clothing but have also found some fashion pieces that I think are just really "me." My trusty brands are super-dry for varsity jackets, Converse, and things like fingerless gloves and colourful tops!! Adding to this, I also love to browse through Pinterest for fashion inspiration and have a full Pinboard of 2000s movie outfits, taking inspiration from the Olsen Twins, Paris Hilton, Avril Lavigne and many more!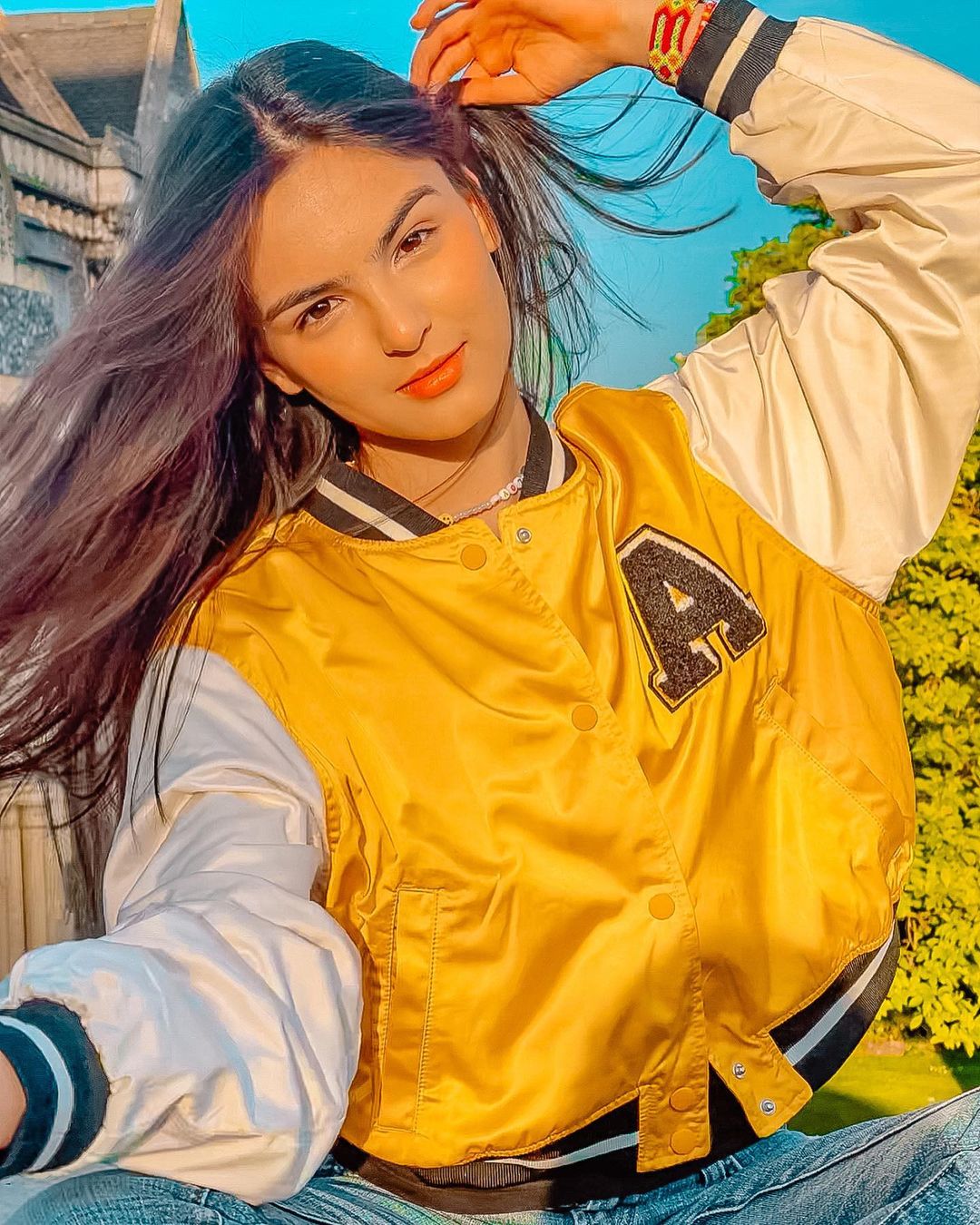 We also spotted you at Harry Styles' concert, yay fellow stan! How's your concert experience? Did you enjoy his latest album, Harry's House, and which is your favourite song?
OMG, IT WAS INCREDIBLE!!! I literally felt like a fresh, buzzing new person after the concert and was still in concert mode days after it happened!!! I just hope to one day create that same feeling for people when they leave my concerts because it was genuinely electric! My fave song of Harry's is definitely between "As It Was" and "Late Night Talking." They are such feel-good bops!
When not singing, where can we spot Annissa? What are some of your favourite things to do to unwind yourself when not in the studio?
There are quite a few things I love to do in my free time, and one of my biggest loves is watching movies with my friends and family. I'm such a big movie lover and get a lot of inspiration for my songs when watching them. I also love going out for dinner in London and shopping around the city!! Sometimes you can also find me in the gym working on skills with my gymnastics squad. There are a lot more things I love to do but those are at the top of my list!!!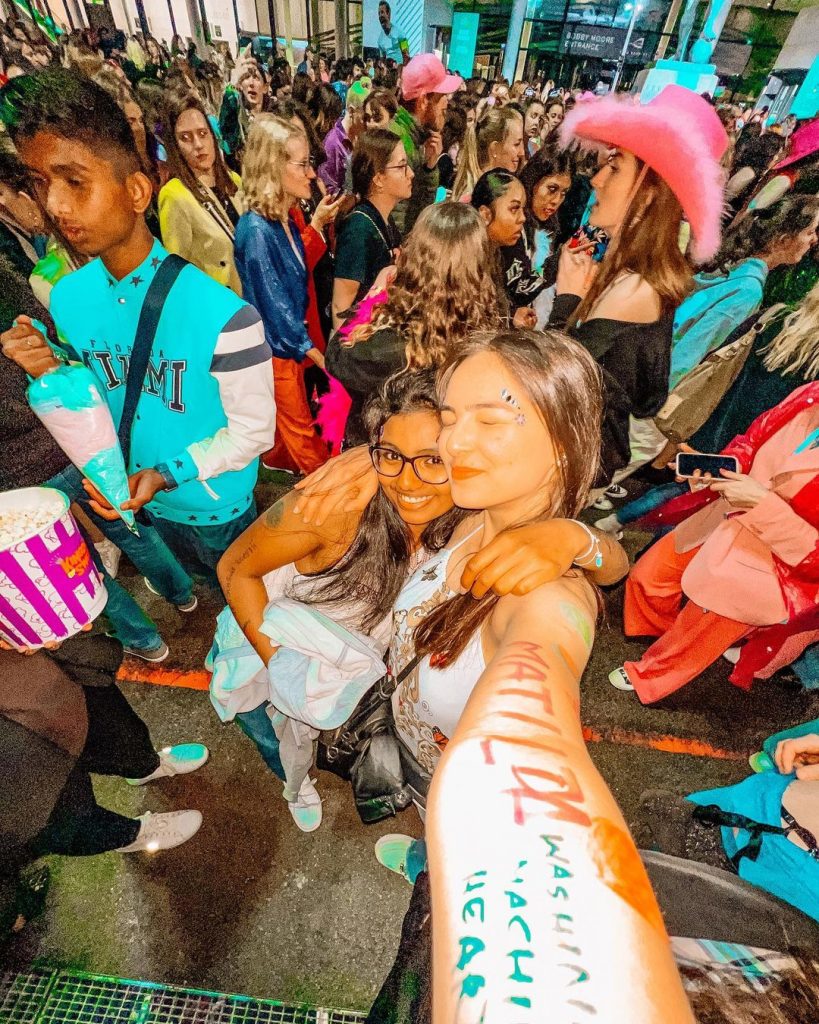 What can we look forward to for the rest of the year? Are there any live shows lined up that your fans can go to? Can we expect more music, or maybe an album in the pipeline?
What I can say is I'd definitely love to live shows online and in person, and the coolest thing ever would be to play live for the first time with my music fans. It's definitely one of my current goals, and I cannot wait to get that into action. You can definitely expect more music and different genres to add to your collection of Annissa songs. In fact, I'm currently working on my next song right now!!!
What are some of your biggest goals for your music career for the next 5 years?
Going on tour and getting to play in venues like Wembley Stadium to a crowd would just be a dream come true!! I would also love to get the chance to collaborate with Travis Barker since I am super inspired by Avril Lavigne's pop punk music and am working towards getting my own version of that sound and think that collaborating on tracks with Travis would bring my vision to life!! Overall, I would have to say my biggest goal is to make the universal soundtracks to living your very best life!!
Last question! We love staying peppy and spreading positivity, and your vibe perfectly matches with ours. What is one sweet thing that you can say about one another, to your fans and your readers, before you go?
I absolutely love your vibe and think that we both aim to lift our audiences and try to make them feel good whilst producing the best, entertaining, and fun content we can, hoping to empower them to seize their lives and make the most out of them.