2020 has been a strange year to say the least but for DJ and producer Joel Corry, it's been a year full of exciting achievements and reaching stratospheric new heights.
After making a huge breakthrough in the music industry with his single 'Sorry' in 2019, Joel kicked off 2020 with the release of 'Lonely', featuring vocals from Harlee. Peaking at number four in the UK Singles chart, the track has since been certified platinum and paved the way for what would become Joel's most successful track yet.
In the middle of lockdown, he unveiled 'Head & Heart' featuring acclaimed singer-songwriter MNEK, which was without doubt a summer (and quarantine) anthem. Filled with infectious melodies and feel-good lyrics which many of were able to relate to, the huge track climbed its way to number one in the UK Singles chart and spent a total of six weeks at the top.
As well as becoming one of the biggest hits in the UK this year, 'Head & Heart' has also enjoyed international success particularly in the US. The track hit number one at US Dance Radio and is currently at number 38 at US Top 40 radio. It's also been streamed over 277 million times globally since its release, with the official music video garnering over 65 million views.
There is no doubt that Joel Corry is one of 2020's biggest success stories and with the continued success of 'Head & Heart' plus more new music and remixes on the way, there is absolutely no stopping this rising star.
We recently got to quiz Joel about the global success of 'Head & Heart', how lockdown impacted on his creativity, his advice for budding DJs and more.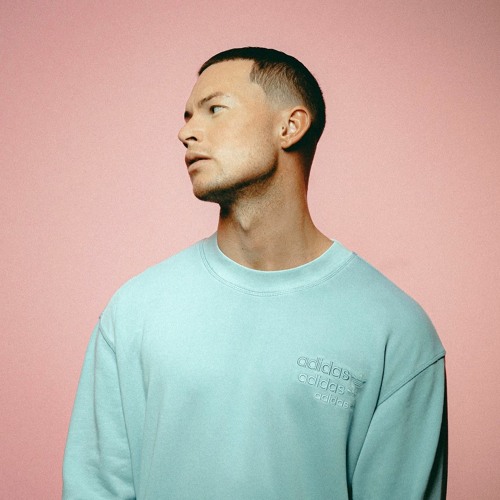 Hi Joel, how are you keeping during this weird time?
Overall I have been great thanks. There have been ups and down like everyone else, but I have used the time productively. Aside from being locked in the studio and working on music, I have been keeping up with my fitness and staying healthy. I have also been hanging out with friends and family, which has been really nice.
First off, congratulations on the success of 'Head & Heart'. Truthfully it's definitely been my song of the summer and it's a surefire contender for song of the year. Can you believe the response it's had?
Thank you, glad you are loving 'Head & Heart'! I knew it was a special record, however I never predicted the response it was going to have. It is a total dream come true. I am buzzing to see people connecting with the song, and happy it is bringing people positive vibes during a difficult time.
MNEK features on the track – how did the collaboration come about?
I was working on 'Head & Heart' for a while. I started on the project in November 2019. I knew the track had potential, however it needed a new vocal and some extra parts written. Fast forward to March 2020 and the demo fell into MNEK's hands. MNEK messaged me on Instagram and said he loved the track, I was buzzing! It was just as the UK went into lockdown, so we couldn't get into the studio together. However, we both worked on it from home and spoke every day on WhatsApp. MNEK killed it on the vocals and wrote the pre-chorus. We finished the track together, and we are so happy with the amazing response it has had.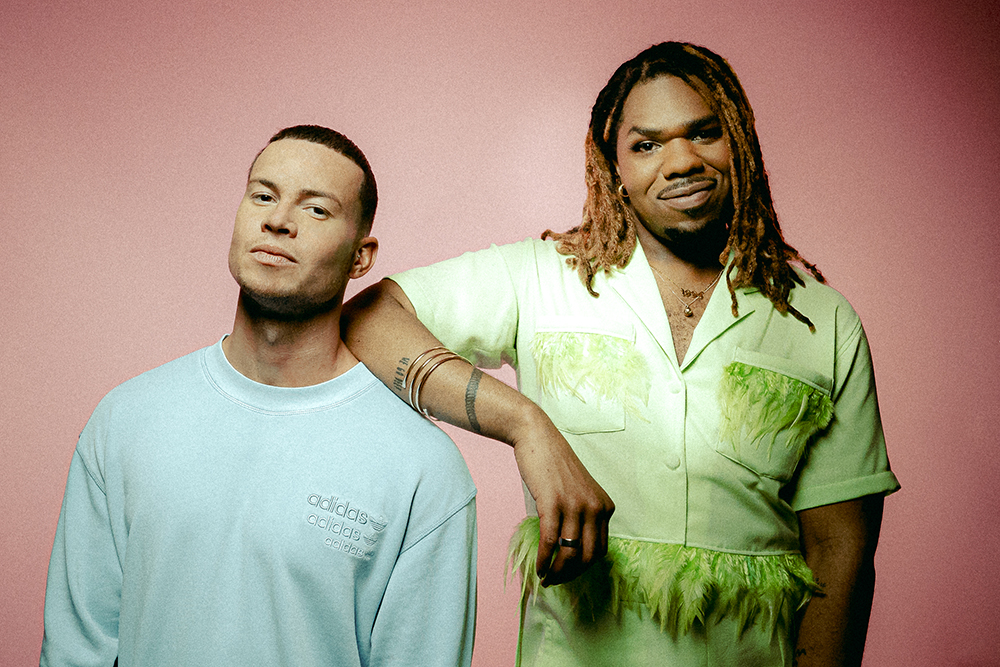 The track went to number one in the UK and spent six weeks at the top – how did it feel to top the charts in your home country?
Having a number 1 single is a surreal feeling, and to stay at the top of the charts for 6 weeks is incredible. I don't think it has sunk in yet. I'm just happy people have connected with the song. It is also amazing to see 'Head & Heart' climbing the charts outside the UK and being enjoyed by people around the world.
The track has also enjoyed great success all over the world including reaching number one on US Dance Radio. Why do you think people have connected to 'Head & Heart' as much as they have?
I think 'Head & Heart' gives off an instant positive feeling that people are connecting with. The chorus is a universal language that anyone from any country around the world can sing along to. At this difficult time people are looking for an escape and 'Head & Heart' can take you to that happy place.
Despite not being able to promote the song in the usual ways due to the pandemic, 'Head & Heart' has undoubtedly become your biggest track to date and gained popularity in different ways including going viral on TikTok. What's it been like to release music during a pandemic? How have you adapted to the different ways of promoting the song?
At first I was unsure about releasing music during the pandemic, as promoting and playing my tracks in the clubs has always been important to me in breaking new music. I have never played 'Head & Heart' at a festival, in a nightclub or to a dancefloor, which is very strange. We had to focus hard on the marketing campaign and create some cool things on social media platforms, such as Instagram story games and Tik Tok challenges. MNEK was great at producing fun and engaging content, he was a huge help in the campaign. Radio was a key driver as always, and streaming services such as Spotify and Apple Music have been a big support for me.
The usual summer festivals have been a no go this year, however, you've been doing online gigs and have done some socially distanced performances. What's it been like performing under such strange circumstances?
I have enjoyed the live streams. It feels like I am 14 years old again, just DJing in my bedroom and recording mix tapes. I enjoy the engagement on live streams, it's cool to watch people reacting in the live chat to songs I am playing in my sets. I have played at a few socially distanced raves which have been awesome. It is great to be back DJing in front of a crowd again.
We also spent a number of months in lockdown – how did the period of time impact on you creatively? Did you find it easier or more difficult to create music?
I was in a good creative space over the summer. Having a break from touring enabled me to shift my focus entirely to the studio and work on new music and remixes with a clear mind.
Having worked with established artists such as MNEK to rising stars such as Hayley May, who's on the top of your dream list when it comes to future collaborations?
My dream collaboration would be Ed Sheeran! I am a huge Ed fan and play his albums in my car all the time. It would be awesome to hear Ed Sheeran doing his thing on a dance record.
As well as releasing your own music, you've recently dropped a few remixes for the likes of Katy Perry and Clean Bandit. What was it like getting to create a remix for these artists and how do you go about putting your own stamp on someone else's song?
I love remixing. I have been remixing and making edits of tracks since I was a teenager. When remixing records, I am always thinking how can this fit into my DJ sets and work in the club. I am lucky to have the opportunity to remix for some huge artists. Keep a look out for more big remixes still to come in 2020.
You've been working on your music for a number of years but 2020 has definitely been your strongest year to date. What advice would you give to any budding DJs trying to make it in the industry?
I have three bits of advice for any upcoming DJs. Firstly, be prepared to work hard and for free. I worked for free for a while at the start, doing opening and closing sets for resident DJs, but that was my foot in the door. Secondly, always be polite and treat people right. Good manners do not cost a thing, but making a good impression on people goes a long way. Thirdly, just believe in yourself and never stop trying. There is no time frame on how long it will take to become successful, it took me over 10 years. Work as hard as possible, believe in yourself and keep smiling. It will happen!
You've just signed a long-term deal with Atlantic – are you looking forward to continuing working with them on future releases?
I am delighted to sign a long-term deal with Atlantic Records. I love working with the Atlantic team, they are an awesome group of people and feel like family to me. The label believes in me and my vision. I am so excited to continue this journey together.
Speaking about the future, what would you love to achieve next within your music career?
My dream is to perform on the big stages at the biggest festivals around the world. I can't wait to start touring and travelling again. I will keep working hard on my music and hopefully when the world gets back to normal, I can get back to doing what I love most.
'Head & Heart' is still dominating the airwaves, as are your previous singles 'Sorry' and 'Lonely', but your fans are desperate for more! Can we expect new music in the near future?
I have been working on lots of new music and remixes during lockdown. The studios in the UK are open again, so it has been great to be back in the studio with some amazing artists and song writers. It is unreal to watch 'Head & Heart' growing around the world, and I am very excited for the future.
Thank you to Joel Corry for his time! 'Head & Heart' can be downloaded and streamed here.
Have you been loving 'Head & Heart' as much as we have? Let us know your thoughts on Joel Corry and his music on Twitter @CelebMix