It is often said that in times of turmoil and trouble, human beings seek refuge in the familiarity of doing what they love; finding sanctuary in a safe and secluded world of their own creation, which they can mentally escape to when the realities of everyday life become too much to bear.
One man who can seemingly relate to this concept and ideal, is Lukas Nelson, the American country/rock singer who, along with this band Promise Of The Real, last month released his 7th studio album, A Few Stars Apart – a powerful and transcendent body of work, written during last years global lockdown as a way to help Nelson reclaim a sense of purpose and inner peace whilst isolating from the rest of the world.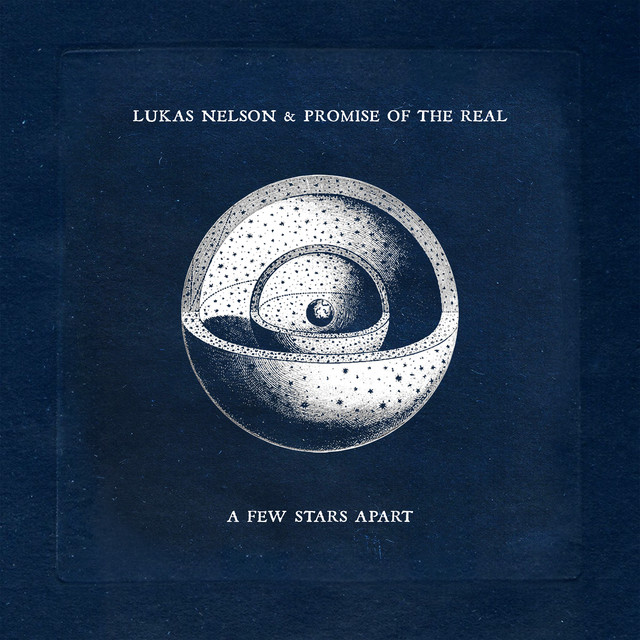 ---
Finding peace in the stillness…
As a spirited collection of 11 uplifting songs, all written and produced with the simple wish to evoke a tangible sense of healing within the hearts of people all around the world, the record sees Nelson bare his soul, to produce a poignant mix of beautiful melodies and truthful lyrics that serve to provide a feeling of comfort to those who have found themselves overwhelmed by the enormous challenges of the last 18 months.
"I was in a very peaceful place whilst making this album – once the initial shock of going into lockdown had settled, I definitely found a sense of peace in the stillness." Lukas admits as we begin our virtual interview via Zoom. "I once read somewhere that when you play music yourself, it can put you into an almost transcendent state which in turn is then passed on to an audience listening to the sounds you've created – and I honestly believe that to be true; so writing songs is my way of trying to pass on good energy to people."
And pass on good energy he does – in abundance, with songs like We'll Be Alright, Giving You Away and Leave 'em Behind all timeless in their message, yet also unequivocally prevalent to the times in which we're living. 
"I feel a song like 'Perennial Bloom (Back To You' serves as the perfect example of what I was hoping to achieve whilst writing this record." Nelson explains. "And I say that in the sense that I'd originally written it back in May of last year, right when we were in the beginning stages of lockdown, and despite all of the uncertainty going on around me, there, in that sudden stillness I remember feeling a joyful sense of hope that maybe by summertime, things would be ok and we would all be living in a time of healing – that's why the lyrics of the chorus say 'summers healing coming soon'."
"Obviously lockdown lasted nearly a whole year longer that we'd all hoped, but when the time came to eventually release the track, it really did feel like this very serendipitous moment because as it turned out, we here in America at least, are living through a moment in time that has ultimately provided us with the healing we've all been in desperate need of for so long."
---
Lukas Nelson & Promise Of The Real – Perennial Bloom (Back To You)
---
It is without question this knack for telling stories and writing relatable songs that has enabled Lukas to forge connections with millions of fans around the world; his poignant and introspective lyrics managing to capture the publics imagination in a way that very few artists have before. 
"I definitely use my writing as a tool to get through hard times." Lukas admits. "I mean, I'd even go as far as to say that it's the one outlet I use to support my inner resilience… knowing that I can't always control the world around me, writing is always guaranteed to provide me with a feeling of stability. It's something that I feel very fortunate to be able to do, as I find it to be a wonderful way for me to express myself and get my emotions out there. I'm lucky in that way I guess – I feel like it's definitely something that's been passed down to me by my Father and my influencers and mentors."
Whilst there is no denying Lukas has learnt from the best, the true beauty of Nelson's work and why it resonates so deeply with people, lies in the fact that stripped of all musical accompaniment, his lyrics read like pure poetry; that not only translate in song form but as stand alone entity in their own right. As a writer, seemingly separated from the rest of the world during the making of A Few Stars Apart, we wonder how did Lukas find putting pen to paper to write the new album in such isolated circumstances?
"Do you know it's funny, because I find writing to be quite singular experience, in the sense that it's something I do a lot of the time on my own. So it's been quite interesting for me to see people adjusting to this new remote way of working this past year, because for me, that's normal. I've been writing lyrics and songs since I was 10 years old, so it's something that I feel comes quite naturally to me now."
---
"It feels like we're living through a moment in time, that has ultimately provided us with the healing we've all been in desperate need of."

Nelson's reflective thoughts on the events of 2020.
---
There's no place quite like home…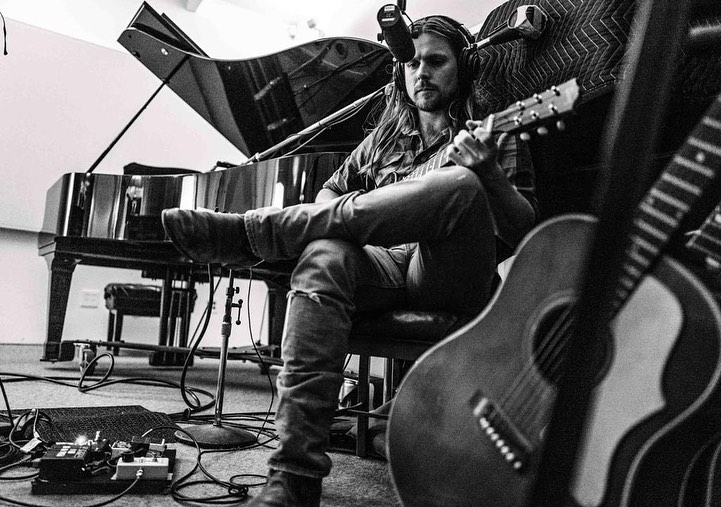 Having spent the majority of his life on the road, touring the world with various bands and playing live shows in some of music's most prestigious venues, we imagine the sudden change in pace and having to stay put in one place this past year must have come as somewhat of a shock to the system for Nelson?
"Well… let's put it this way, I'm really stoked that I'm a creative person and I know how to write music because otherwise I would have been really bored otherwise!" Lukas laughs. "But I will say, I have very much enjoyed having this prolonged period time at home with family and loved ones."
As the thought of family and familiarity lingers in the air, we can't help but wonder, what does 'home' mean to Lukas…
"Home is a feeling." the Find Yourself singer says thoughtfully. "Home is where you lay your roots down, but it doesn't have to be in a place, like I said, home to me is a feeling within – it's the age old adage but, home is where the heart is, and I don't think it would be age old if it wasn't true. I'm someone who's been on the move my whole life, my Dad (Country music icon Willie Nelson) has this song called 'Still Is Still Moving' and lyrically it's very appropriate to my life because I feel most at home when I'm in mediation or when I'm sitting still and comfortable in my own skin, wherever I am."
---
Lukas Nelson & Promise Of The Real – Hand Me A Light
---
As we reflect further on the longevity of his career, we soon realise that as an established artist, with over 20 years worth of experience in recording and releasing music, Lukas is one of very few artists who are able to comment subjectively on the changes the industry has faced in terms of the ways in which music is released, consumed and appreciated by listeners. 
"When it comes to people hearing this album, or any album of mine for that matter, I would prefer they to listen to it from star to finish, as a whole body of work." Nelson says diplomatically. "I know in the digital age of streaming and playlists, it's rare for (some) to do that, but that's what I would like."
That's not to say Lukas isn't fan of the internet, as he explains when telling us of his joy at being able to interact directly with fans across each of the bands social media platforms.
"I did something very interesting the other day on Instagram, where I asked people what their favourite songs were on the record, and it was crazy how many different answers I got back… I mean I think every single song on the album was mentioned at one point! It's very cool to get that instant feedback and hear directly from the fans what they're enjoying. And that's the great thing about the internet and why I appreciate so much of the industry now being affiliated with the world online, because I really do enjoy being able to connect with fans via social media."
"I'll be honest, and admit that I do have a team that helps me (laughs) but sometimes you'll find me scrolling through messages and responding to people every now and then – it's a lot of fun… in fact that a great thing happened just last night, I was online and I saw a message from a young girl who was reaching out to ask for tickets for one of our shows as a gift for her Father for Father's Day. She said her Dad had bought her the new record, and that they'd really bonded over it and so as a way of thanks, she wanted to surprise with tickets to the show – hearing a story like that is just amazing to me; and it's the reason why we do what we do – we have the best job in the world."
---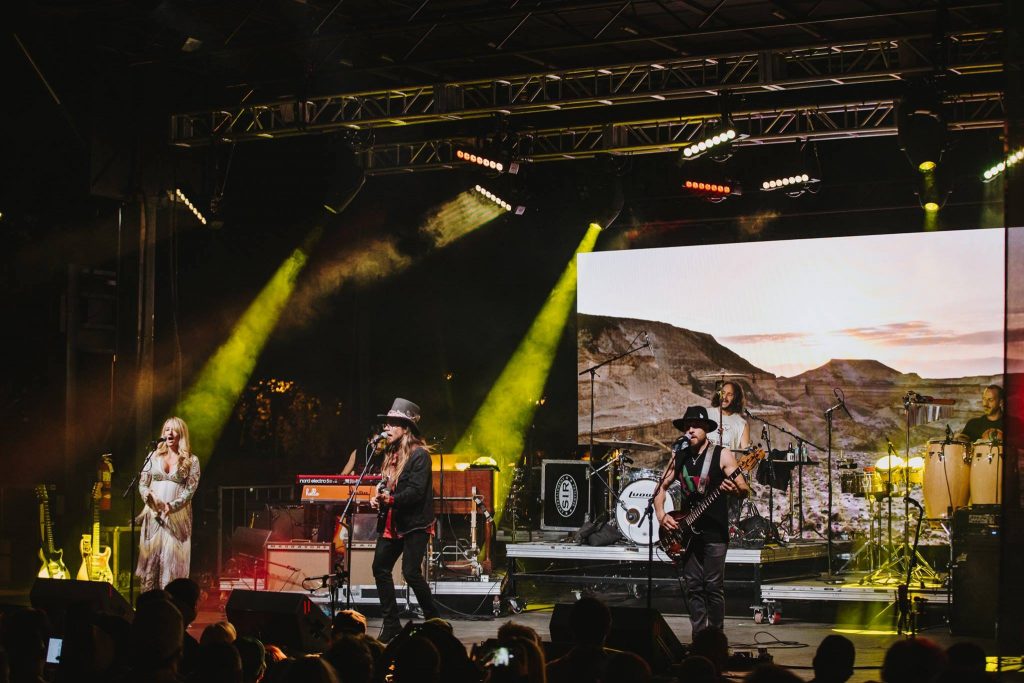 ---
Another facet to his job that Lukas loves, is being on stage! And whilst in a 'normal' world, the band would have hit the road the second their album was released, the global coronavirus pandemic has meant plans to tour initially had to be placed on pause following A Fews Stars Apart official unveiling last month.
"I cannot tell you how much I've missed playing live… I've honestly missed it terribly." Lukas admits. "It was nice to keep in contact with our audience throughout the pandemic by doing live streams and virtual shows, but the one thing that I love, and that the coronavirus seemingly loves too, is breathing in the air of the people around me! Being close to a sweaty body in a crowd, kissing and hugging people… all these things that I love and I hope never disappear because I believe we all need that level of interaction with one another to survive."
Reflecting further, Nelson adds: "I love looking out into an abidance and seeing all of those things happening in the crowd, that's what's amazing about live shows and that's what I've missed most this past year… I really can't tell you how much I've missed it. But times are changing and it won't be long now until I can get down and dirty with people in a crowd again! Some people love the idea of isolating and not getting germs but I'm not a germaphobe… I like sharing germs (laughs)."
---
We'll be alright…
"There's always a hope that when you're creating something new, it has a positive influence on someone, somewhere in the world." Lukas says when we ask what he hopes his lasting musical legacy will be. "Music, lyrics, melodies… they each have the power to make people feel something. And I think that goes for any style of music – it doesn't matter if you're in a heavy metal band, a rap group or a solo pop singer, I truly believe that when an artist is making an album, their main hope should be that a moment of catharsis will happen for the listener when hearing the music you've created."
As people all around world now look to the future, with hopes of life as we once knew it returning back to normal, Nelson admits he feels re-energised and ready to grab any opportunity presented to him with both hands.
"There's lots going on, and a lot that I'm excited about all of it!" Lukas says excitedly. "There's some stuff I want to do with my Dad – I've recorded a bunch of Rodger Miller tracks with him and my brother, that hopefully that will come out at some point soon. I'm also writing a movie with a friend in Hawaii which is looking like it's going to be a lot of fun…"
"I think this whole year has given me the freedom to explore the idea of doing new things, in a way that I maybe hadn't before. I'm now in a place where I find inspiration in some of the most unlikely scenarios, and I like it, this is going to be a good time in my life, I can tell." 
A Few Stars Apart is available to download / stream now.
---
Let us know your thoughts on Lukas Nelson over on Twitter @CelebMix now!