Get ready to explore the enchanting world of soul-pop singer Marianna Winter, a trailblazing Faroese American artist who's pioneering the dynamic lo-fi underground scene of the Faroe Islands, as we dive into the realms of musical brilliance with her in our latest exclusive interview.
Raised between Tórshavn and California, Marianna Winter has established herself as a fearless pioneer in the Faroe Islands' lo-fi underground scene, showcasing her unique artistry infused with gritty yet infectious pop melodies with an undeniable Californian flair. She defies the musical and cultural norms of her homeland, effortlessly harmonising the scorching energy of LA with the quintessential Nordic sound.
Keeping up with her anthemic discography, Marianna recently unveiled a thrilling music video for her single, 'Consequences,' released via Tutl Records last month. (5th May). Directed by Trygvi Danielsen, the visuals present a thought-provoking gender role-reversal concept, using the lens of renowned filmmaker Quentin Tarantino as their artistic canvas, which further adds depth to the song's dark and evocative undertones and tantalising melodies.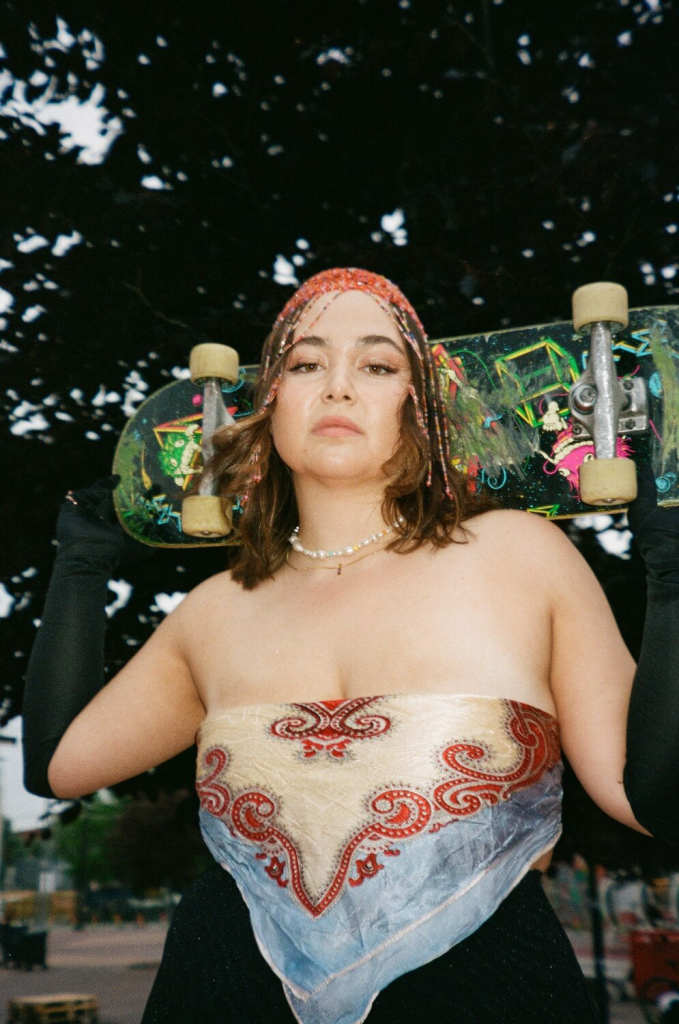 Winter's talent and unique musical perspective captivate audiences with her silky vocals, evocative melodies, and unapologetic artistry, inviting them on a transformative journey through her anthemic music. Drawing inspiration from esteemed artists such as Lennon Stella, Daniel Caeser, Joesef, UMI, and Mahalia, her musical prowess effortlessly evokes comparisons to the likes of SZA, Kehlani, and Alina Baraz. With her distinctive style and electrifying talent, she is destined to leave an indelible mark on the global music scene.
Now the stage is set, the spotlight shines brightly, and the anticipation is palpable. In our intimate conversation with Marianna Winter, we delve into the inspiration behind her single 'Consequences', dissect her music video, and tackle topics like gender disparity in the industry. We also gained unique insights into her songwriting process, bonding with fans, crafting spellbinding soundscapes, multicultural upbringing, and how she feels to be at the forefront of the Faroe Islands' lo-fi underground scene.
Keep reading to get all the inside scoop, and stream 'Consequences' below:
Hi Marianna! Congratulations on the success of "Consequences". Do you remember exactly when the single began to take shape and what inspired it? How do you feel about the support and reception it received from your fans?
Thank you so much! The idea for the song first came about in the late summer of 2021, and then I went to Stockholm for a couple of songwriting sessions with new producers and songwriters in February 2022, where I brought the idea to the table.
I was writing with Antonio Charry for the first time and had just met him that same morning, but I quickly felt comfortable enough to show him my idea and after talking for a little while about the story behind it, we wrote the pre-chorus and chorus as well as changed the verses I had written before. After that session, we became good friends and have written more together since. We started working with Faroese musician and songwriter Ragnar Finsson as well as Swedish producer Joakim Buddee, who produced the song and we all kinda finished it together in the studio last fall.
I'm so happy with how the song has been received! I made a super cool Tarantino-inspired music video for it and the song is one of my favourites to play live because everyone quickly starts screaming "Consequences" by the end of the first chorus!
Can you share how 'Consequences' diverges from your previous releases in terms of its sonic characteristics? We would love to hear about the musical influences, artists, or songs that shaped this unique sonic blend.
In regards to the sonic and production sound, that's all Joakim. The song started off super acoustic, but I had some more disco/pop references that I thought would fit the song well such as Sabrina Carpenter, Eddie Benjamin, and Joesef. They all have a very texturized sound which I love. The song differs from my other releases by being a little bit "darker" than the rest, I think.
Your songs possess a blend of introspective and empowering themes. How do you navigate the line between sharing your own experiences and maintaining a sense of universality that the masses can relate to? Can you elaborate on any specific approaches you employ when crafting a song?
I think it's just what comes naturally to me at the moment. Sharing my own experiences is the easiest and the hardest thing to do in my opinion, because it's what you know most about, but then it's also very personal and you're opening yourself up to people you know and don't know (not sure which is worse). I try to share as much as possible from personal experiences, I especially like to tap into the things I find most awkward to say out loud, like jealousy, insecurity, etc. Those aren't things I'd usually want people to know about me, but it's fun when you can put on a persona and show people that "darker" and maybe less "perfect" side of you. I think most people can relate to that.
Coming to the 'Consequences' music video, I thoroughly enjoyed the visuals and the message you wanted to convey with a dash of humour. How's your experience of working with the director and crew, especially in bringing the gender role reversal concept to life? To what extent were you involved in the process, and were there any specific scenes that you felt successfully translated the dark and edgy essence of the song into the visuals, and captured the desired mood flawlessly?
I'm so happy you liked it! The humour thing is something I always do when things get personal and or uncomfortable… that's also a big part of how the song came about — taking something uncomfortable and showing it to people with humour. I loved working with Trygvi (the director) and the rest of the crew who were mostly just friends. Trygvi and I came up with the idea together and Gwenael (Director of Photography) joined in and really helped bring the story and idea to life.
We were approximately 15 people on set and we just spent the whole day having fun with it. I am SO GRATEFUL to have so many creative and talented friends who are always ready to help with these kinds of things. Even my co-star, Jazzygold (a.k.a Jules Winnfield from Pulp Fiction) is my best friend and it was so special to experience this together.
As I mentioned we came up with the idea together, but after that, the director and DoP really envisioned everything to life, and with the help of our friends we created the perfect set inside a car repair shop in Tórshavn. I think the whole vibe and light setting really captured the mood I wanted!
Watch the music video below:
As the music video is inspired by the works of Quentin Tarantino, are there any particular iconic scenes that you reenacted from his films? Also, why Tarantino?
Hell yeah! The scenes we chose were from Pulp Fiction, Reservoir Dogs, From dusk till dawn, and Once Upon a Time in Hollywood. We wanted to use scenes that were iconic and obvious to anyone who's seen the movies. Jazzygold and I (the main characters) are pretty much from Pulp Fiction the whole time, but I also switch over to Mr. Brown who gets whiskey poured in his mouth from a foot in "Reservoir Dogs". We also incorporated the "ass scene" from "Once Upon a Time in Hollywood" where Cliff (Brad Pitt) picks up the Manson girl from the side of the road.
The reason behind choosing Tarantino was pretty simple. Trygvi and I were discussing the vibe I wanted and the idea of portraying different movies where the concept of a gender role switch would be fun, and both immediately thought of different scenes from Quentin Tarantino's movies. His movies are also super gory which we wanted to incorporate in the video.
While we are on this subject, did you encounter any particular challenges or gender biases in the music industry? If so, how did you navigate them? What steps can we take, in your opinion, to address the existing gender disparities and foster a more inclusive environment?
I think it's more of a general stereotype of "girls don't play instruments as well as boys" that's very imprinted, in me as well. Coming from a tiny and quite isolated country comes with its challenges in all aspects of life, but I think the worst trait we have in our local music environment is the lack of female representation in instrumentalists and the lack of effort put into creating a safe and open space for young girls to grow into professional instrumentalists, by the older generation of men who have been dominating it. They're not vocally saying "You're not welcome", but they're still not making space and there is a deep-rooted stereotype in their mindset as well. I've heard older male musicians say "Girls just don't like to nerd in an instrument like boys and that's why they never reach a certain level as a musician, because they lose interest quickly." which can make me super angry. That was my main inspiration for the Consequences music video because I had just had this kind of acquaintance with some older men in the Faroese music environment.
I think the main thing we can do is be vocal about the issue in our local environment and remember to support the women in it as well as make space for them because it can be hard to step into it on your own when you don't see others like you (female) on the stage.
Looking back at your journey, is there a specific moment or turning point that solidified your decision to pursue music as a career? What are some of your earliest memories of music from your childhood?
It never really felt like a decision and I can't even remember the exact moment I chose it, I think it's just something I've always worked towards and kept on doing. Throughout the years I've felt very divided between different routes, because there's so much I WANT to do and feel like I'm good at, but all of the other things I've done have also had something to do with music, so that's gotta mean something. I've always just known I wanted to work in show business if that meant as an artist/performer or on the other side of it as a manager/label. But for right now I can't give up the opportunity to make and share music. It's really what I live for at the moment and I can't imagine not doing this.
Some of my earliest memories are of putting on shows for my family and ANY gathering or opportunity I could.
What role does your multicultural upbringing play in your music, and how do those influences shape your creative process and artist identity? What do you hope listeners take away from this unique perspective you offer within the genre?
The Faroe Islands definitely has a "sound" although it varies and we have a lot of fusion/blended genres, the weather and daily circumstances somehow always play a little role in our creative output, making the sound kind of dark, heavy, and melancholy at the same time. Some artists definitely break away from that sound, for me and the music I listen to, it's more of a warm, west coast sound, because of the influences I grew up listening to. Maybe even the weather.
I love America, Joni Mitchell, Chet Baker, as well as some more modern American hip-hop artists which probably adds a warmer undertone. I hope the listener feels empowered and understood by the song. Jealousy and "coldness" are lonely and isolating feelings, but not the only ones feeling them. They're just not very flattering to talk about.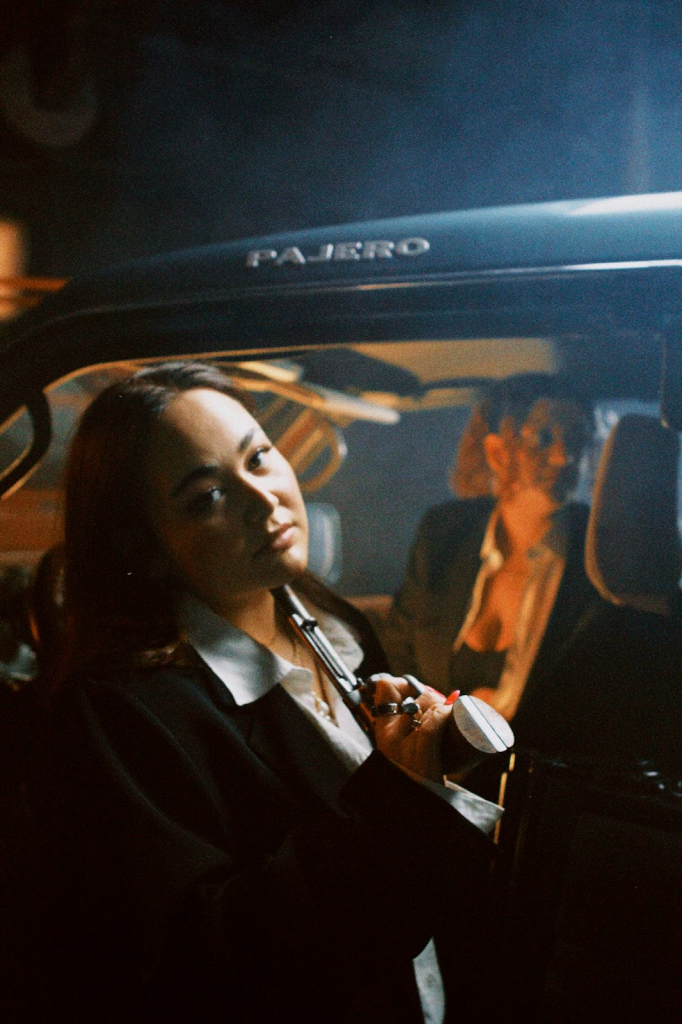 As one of the pioneers in the Faroe Islands' lo-fi underground scene, how do you feel about representing your homeland on a bigger platform, and what impact do you hope to have on the local music community?
It feels really cool and I'm proud to do it. I like telling more people about where I'm from because I'm really proud of where I'm from. I think people also find it interesting to hear that I'm from California AND the Faroe Islands because it's so far away from each other and is so totally different. I hope I can have an impact on the younger generation of musicians, songwriters, and artists to shoot for the stars and not be afraid to aim high or far, just because of where we're from.
The festival circuit has provided you with exciting opportunities to perform live to a mass audience. How do you approach crafting your live performances, and do you have any rituals/ routines to help you get into the right vibe before going on stage? Also, where can we spot you next on the road?
No rituals or routines… I have a hard time eating before a concert which always leaves me SO HUNGRY as soon as I step off the stage. I'm also really happy to say that I don't get nervous anymore for shows generally. I used to get really nervous up until the show, but now I just look forward to it and then get a little nervous when I'm on stage, but always just in between songs. For me personally, it's really important that I feel comfortable so that's one way I get ready for a performance.
You can catch me next at a local Faroese festival called SKRAPT on July 7th! Come to the Faroe Islands and vibe with me!
On a fun note, if your music were a flavour of ice cream, what would it taste like and why?
It would be a mint chocolate chip. Sweet, yet cool and fresh.
As a rising artist, how do you navigate the digital landscape as a rising artist, and how important is the online presence for your career in this constantly evolving culture?
Ugh… I find it really tough to keep up because I don't personally like seeing myself on camera/pictures/videos so I kinda have to disassociate myself from "Marianna Winter" when doing shoots and videos. It's not bad, I like acting and getting to tap into someone else.
I try to share my personal life with my followers on Instagram tho, which is fun. And I've always loved to create visuals, make movies, film stuff, and buy new gear so I love MAKING the content, just not always being in it. But it is super important nowadays because my music is mainly for the "younger audience" and they spend so much time and energy on SoMe, which is also where they're most influenced. And even though I wish we lived in a less digital world sometimes I also feel blessed to have all of this technology to use to my advantage.
Finally, what can fans expect from your upcoming projects this year? Are there any surprises or new musical territories you're excited to explore next?
They can expect DIFFERENT things… the upcoming single has a really fresh vibe and production. It's about being a people pleaser who constantly gives and gives, but never gets anything in return. I think a lot of people can relate. The releases after that are a little different but also have a vibe that I LOVE and want to share more of. So yes, I think some people might be surprised to hear it!
We hope you enjoyed this interview as much as we did. An up-and-coming gem in her own right, overlooking the artistry of Marianna Winter would be a regrettable oversight in this vast musical landscape. So tune in now!
CONNECT WITH MARIANNA WINTER
Website | Facebook | TikTok | Youtube | Instagram | Spotify
Let us know your thoughts on this enchanting new release on Twitter at @CelebMix!