Multi-platinum recording artist Mia Martina has a book, entitled Boss Up Your Life: A Girl's Guide to Her Dream Career, coming out April 8.
Teaming up with award-winning author and publisher Ky-Lee Hanson, Boss Up Your Life shows women how to transform their talents into money-making machines, while simultaneously taking charge of their own lives and collaborating with other women.
Rather than competing with other women, Mia and Ky-Lee set forth the 'sister code,' where each girl attains power, money, and success, along with creativity and compassion.
Mia's rise from a small town in New Brunswick to an international music star began when she accepted an internship at CP Records, followed by singing backup for the label's artists. In 2010, Mia exploded onto the music scene with the release of "Stereo Love." Since then, she's had eight gold records, two platinum records, and topped the global charts.
CelebMix spoke with Mia Martina to delve into her motivation for writing Boss Up Your Life, how the book came together, and what she wants readers to take away from the book.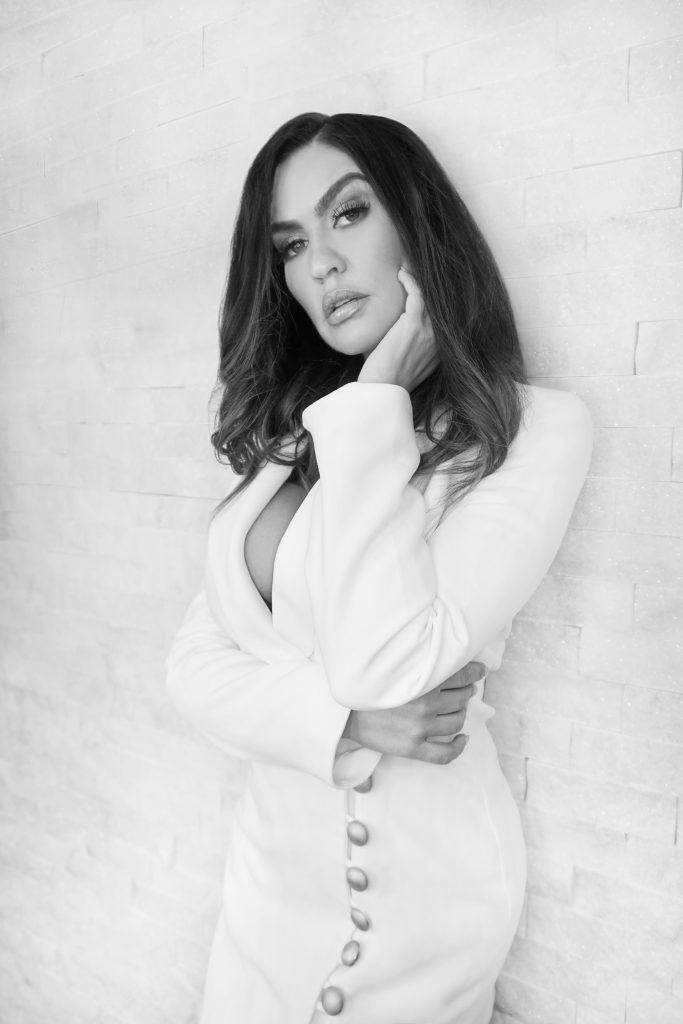 What three things can't you live without?
My phone, hairbrush, and Starbucks hahaha!!!!
What motivated you to write Boss Up Your Life?
I wanted to write a book on how important it is for women to collaborate and come together to help each other shine!!! There is abundance and success for everyone and it's so important to empathize and lift each other up so that our future generations feel supported. More and more women are becoming independent and running their own successful empires so I wanted to create a collective where we can learn from one another and be able to offer resources for women from all walks of life.
Did writing the book energize you or exhaust you?
Because of our conflicting schedules, it's been three years in the making with my co-author Ky-Lee. But other than that, it came together quite beautifully!!!! I always feel motivated when I'm writing with Ky-Lee because she is such a boss and she's so positive; we are very like-minded in our way of thinking.
What kind of research did you do prior to writing?
Haha, life!!! Life experience, my travels and just reading a lot of books about mindset and having great in-depth conversations with my mentors so that I could try and accumulate as much wisdom as I can from them.
How did you connect with Ky-Lee Hanson?
I approached Ky-Lee in 2018 to speak about writing a book that was on a completely different topic. But as I was writing it, I soon realized that it wasn't resonating with me anymore. I and Ky-Lee are so similar in how we think so one day while Ky-Lee was visiting me, we were like "We need to start this." We always talk about our tips and experiences to each other, so we were like "Why don't we write about this and create a movement to actually make a difference?" Ky-Lee was all about it and boom – "Boss Up Your Life" was created.
What was the most difficult part of the book to write?
Time management. I and Ky-Lee both have different schedules and also with COVID 19, we couldn't travel to do our writing sessions and we had to adjust to working virtually. For me, that's the hardest part. I like to interact with people in person; I don't like being behind a screen. I need action to be creative, but we managed and got it done.
What did you edit out of the book?
Honestly not much. We really made it a simple read with relatable experiences and exercises.
What do you hope readers take away from the book?
We are stronger together and that other women are not your competition. Abundance is everywhere and it's important to stay consistent in everything you do while honoring yourself always.
What's next for you?
New music, creating new businesses, and definitely creating more content to empower women. Oh! And more travel…especially after the pandemic. I'm just excited to be able to travel and see my family and friends again.
Follow Mia Martina Instagram | Facebook | Twitter | YouTube
Boss Up Your Life: A Girl's Guide to Her Dream Career Website | Instagram